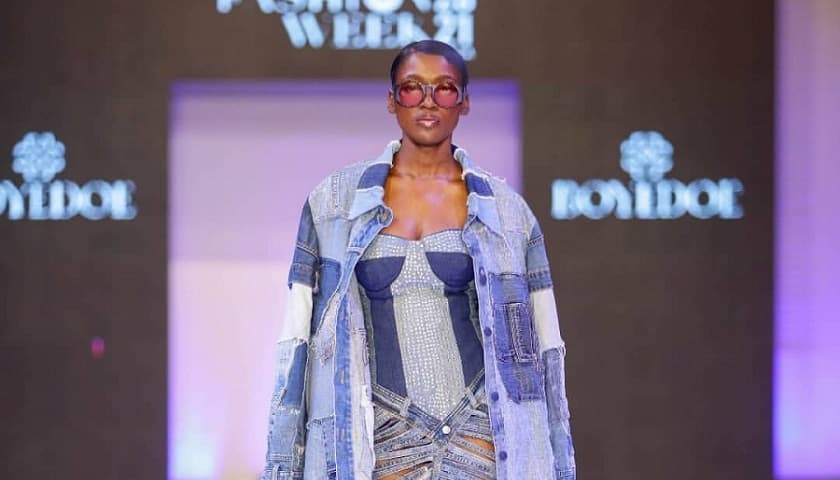 Glitz Africa Fashion Week is returning for 2022 and here's to give you the rundown on what to expect!
After weeks of planning, consultation, and model casting, Ghana's biggest fashion event: Glitz Africa Fashion Week Spring-Summer 2023 is set to kick off on Friday, October 21 through October 23. The annual fashion event will be unlike any before with a week-long of activities aimed at showcasing creative and authentic African fashion. But before the official date for the fashion shows, there will also be activities such as Influencers' Hangout, a session where GAFW22 fashion influencers will have an intimate handout.
There will also be an Opening Cocktail Night for industry players, and emerging designers on the 19th of October, followed by a Beauty Forum on October 20th, and a seminar for beauty brands, influencers, entrepreneurs, and enthusiasts at the Underbridge.
Here, FPN breaks down everything you need to know about the upcoming Glitz Africa Fashion Week 2022.
When is Glitz Africa Fashion Week 2022? 
Glitz Africa Fashion Week 2022 will take place from Oct. 21 to Oct. Dubbed as a Sustainable fashion show, the presentation will start with sustainable fashion designers at the Nubuke Foundation, which is a visual art and cultural institution based in East Legon, Accra, Ghana.
Where is Glitz Africa Fashion Week 2022 taking place?
Accra International Conference Center continues to be the home of the Glitz Africa Fashion Week, however, like in previous seasons, designers will showcase in the Grand Arena, a suitable venue for fashion lovers who will attend the event. But however, on the 23rd of October, fashion presentations will take place at The Lotte.
Which designers are presenting Spring-Summer 2023 collections at the Glitz Africa Fashion Week?
Although the list is yet to be released by the organizers of GAFW22, a long list of designers and brands will be showcasing their spring-summer 2023 collections during the fashion week (keep checking as this page will be updated), including Christie Brown, Larry Jay, Boyedoe, Threaded Tribe, Papa Oppong, Choe Asaam, Kiki Clothing and more. And of course, several brands will also make their fashion week debut.
How can I attend the Glitz Africa Fashion Week 2022?
The Glitz Africa Fashion Week 2022 opens its doors to everyone but you will need a ticket to attend the event. And this can be done by dialing 0501682484 for ticket purchases.
How Much Is The Ticket To Attend The 2022 Glitz Fashion Week?
As for the ticket, you can enjoy the front row with ₵200.00, VIP, ₵150.00, while regular is ₵50.00. The ticket is available for purchase at www.glitz.hubtel.com.