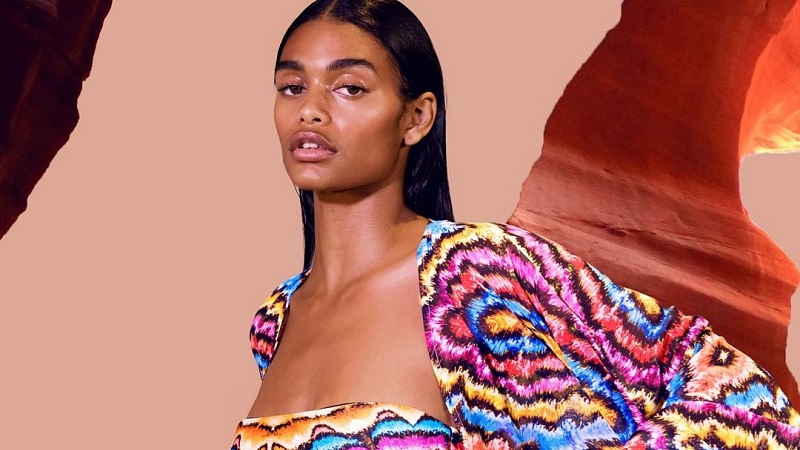 Andrea Iyamah has continued to stay true its brand's DNA for over the years, which celebrates culture and nature in her collections that offers chic dresses, bridal gowns, and swimsuits. After seasons upon seasons of consistently churning out stunning pieces, the namesake brand is back with a new swimwear collection for Spring/Summer 2020. 
Two weeks ago, the cult-favorite fashion brand released the new collection dubbed "Change of Form." Featuring figure-flattering one-piece and two-piece swimsuits with belted waist, fun and flirty strappy swimwear sets, and cover-ups. However, the collection also comes with an oversized, notice-me pair of earrings in green floral motifs.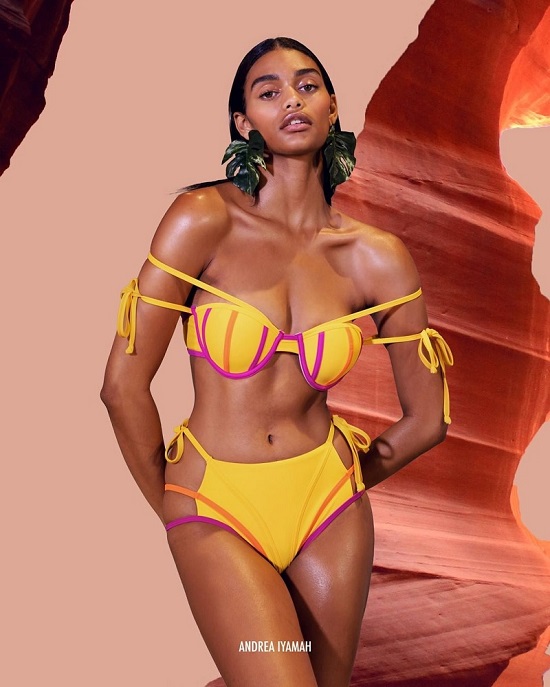 Photo: William Ukoh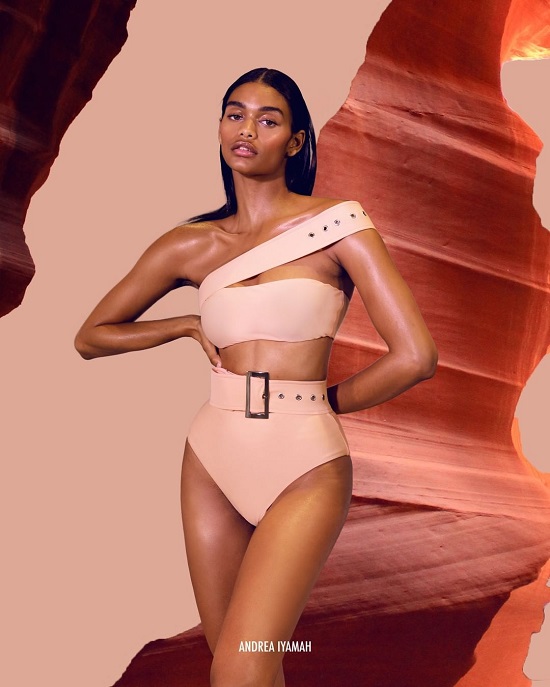 Photo: William Ukoh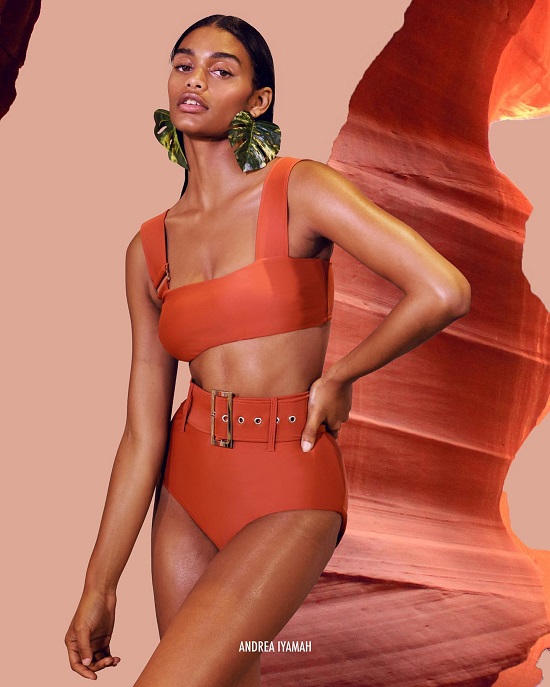 Photo: William Ukoh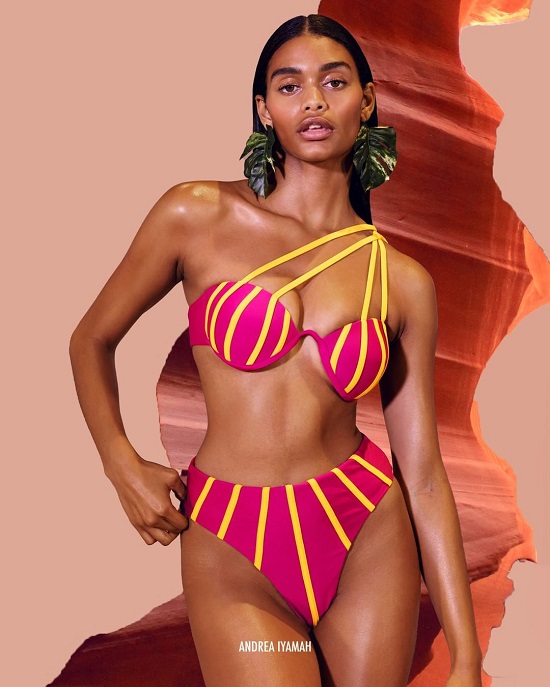 Photo: William Ukoh
According to Iyamah, inspiration was drawn from the development stage of a butterfly. "Consistent with ANDREA IYAMAH's DNA of celebrating culture and nature, ANDREA IYAMAH Spring Summer 2020 explores the "Change of Form" specifically drawing inspiration from the colours, mannerism, and metamorphosis of the butterfly," the brand said in a statement. "Often found fluttering in gardens and blissful surroundings, the early state of the butterfly is pensive, waiting, feeding and nurturing, expecting change and embracing blossom."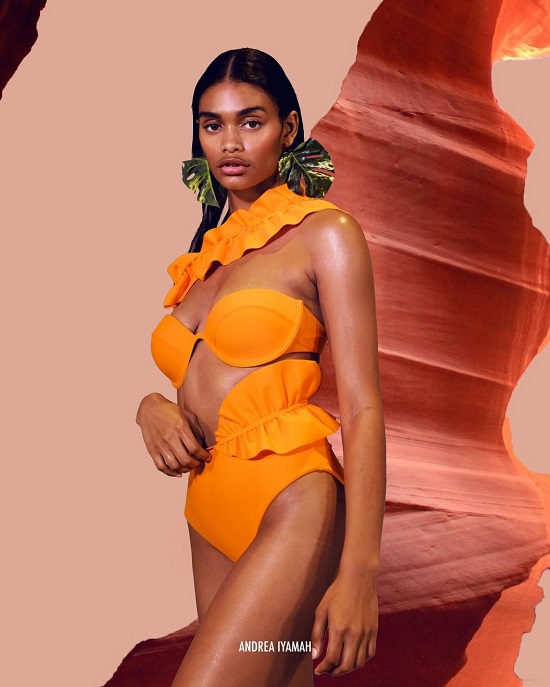 Photo: William Ukoh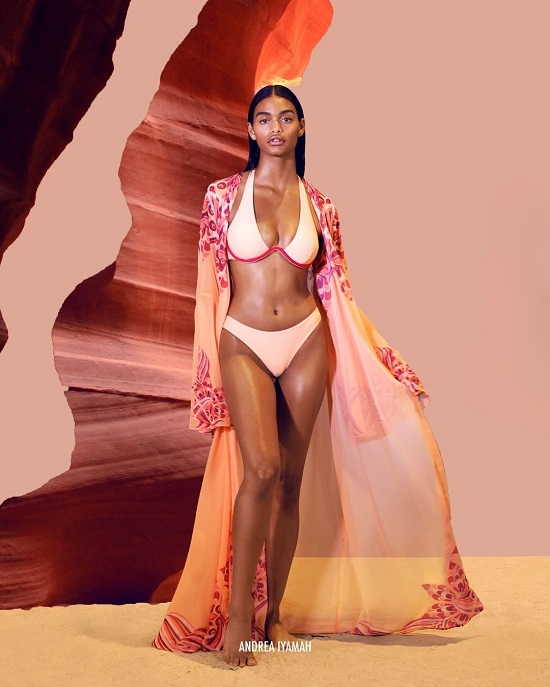 Photo: William Ukoh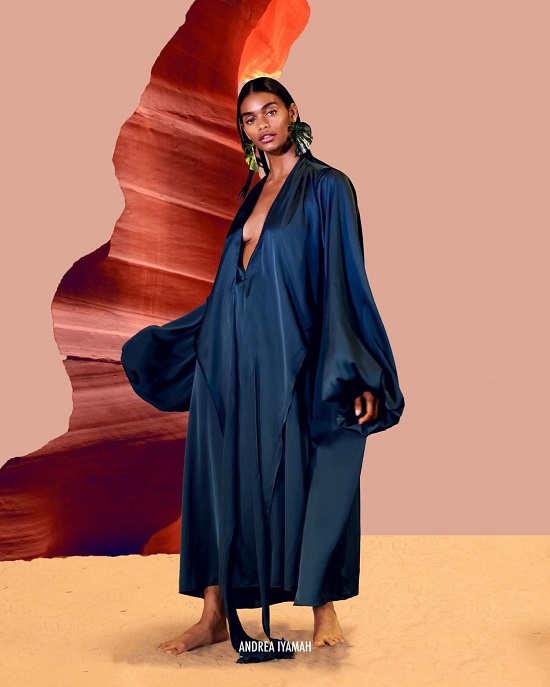 Photo: William Ukoh
For those who are already falling hard for the collection, A.I further gave an intriguing explanation about the type of woman worthy of her design.
"This is the woman of A.I 2020," Iyamah explained.  "She is expectant, youthful, energetic and once she accepts her new form she does so in confidence, youthfulness, freedom, and grace. Reinforcing originality consistent with Andrea Iyamah, the print of SS20 fabrics were developed from motifs of various butterfly species intentionally placed to emphasize the female figure."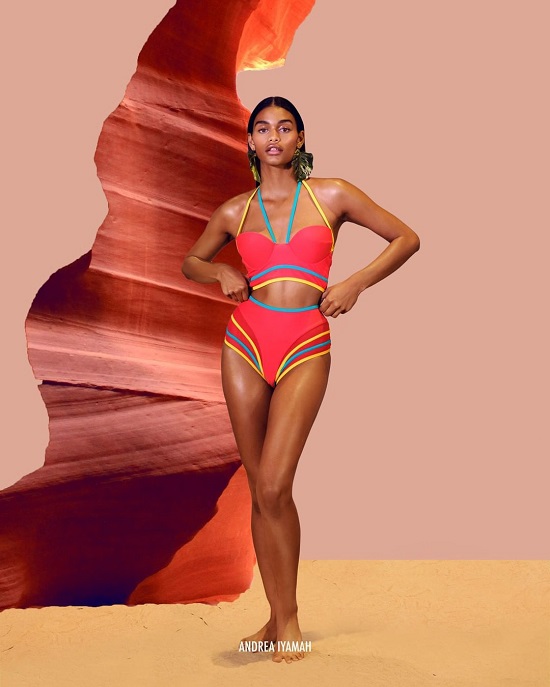 Photo: William Ukoh
The collection is available for purchase online at https://andreaiyamah.com.