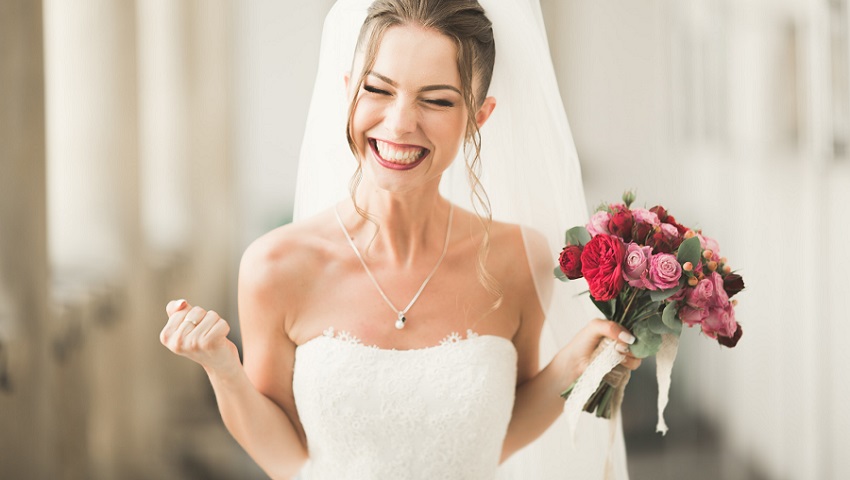 In 2021, the wedding dress industry was worth $2.1 billion.
If you're interested in buying a wedding dress, you'll soon discover that wedding dresses can be very expensive. 
So what is the best time to buy a wedding dress? You need to find a time where you can save money but also have it in time for your wedding. Keep reading to find out!
Average Timeline
On average, you should start shopping for the best wedding dress six to twelve months before your wedding. 
You should already have a date and a venue booked before you start looking for a wedding dress. This way you'll know what kind of dress to start looking for. This will help you figure out what season you'll be looking for as well.
Buying a wedding dress can be fun, and you want to keep it fun so that you're not stressed out trying to find a dress last-minute. 
However, you don't want to buy a dress too early either. If you have a long engagement, many people get tempted to start shopping early. 
If you buy a wedding dress too early, then you might end up with buyer's remorse. You could also have a dress that won't fit you by the time of your wedding. Your style could also change too.
Best Time to Shop
In terms of sales and finding the best dresses, you should start shopping in January. That's because most engagements happen during Christmas, and many people start shopping in January. 
Because of this, a lot of vendors put out new dresses and have good deals in order to keep up with the demand. If you have a long engagement and didn't get engaged during the holidays, you still might want to wait for January to buy a dress. 
Do Research
Before you start shopping, you should really do some research beforehand as well. Some boutiques will require that you make an appointment. 
However, you should also try and figure out what kind of wedding dress you're interested in buying. This will make sure that you're not trying on all kinds of styles and wasting your time. 
You should also figure out what kind of dresses look great on your body. If you find a flattering dress, then you'll feel more confident on your wedding day as well. You can start by looking on Pinterest, bridal magazines, and even Pinterest. 
You should bring any inspiration to your appointment so that a consultant can help you find the perfect dress. 
Start Looking Early
Once you do your research, try and look early. You should set a budget, and this should help drive where you're looking. 
This will help you get an idea of what wedding dress style matches your personality the best.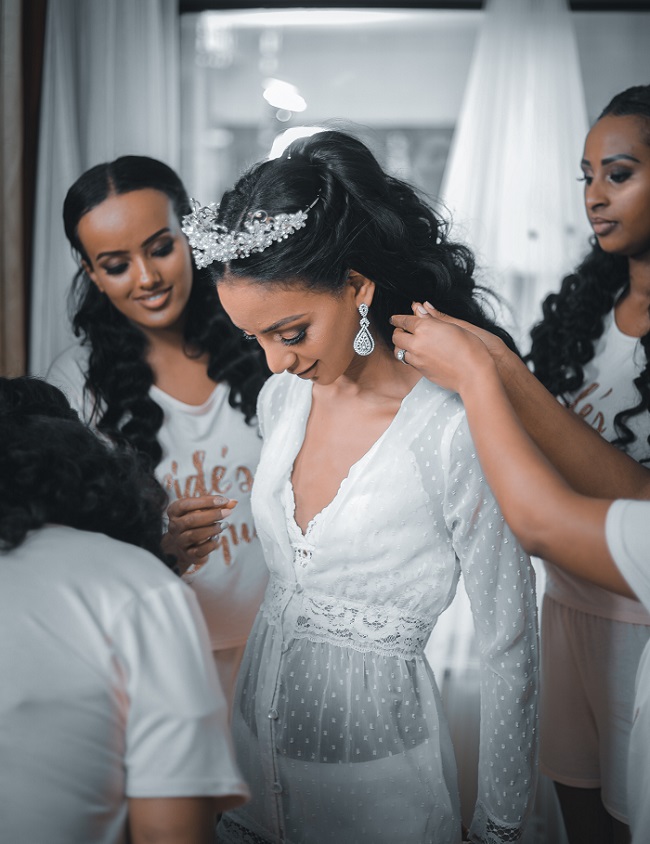 Photo: Gift Habeshaw/Unsplash
Check Sales
Normally, bridal sales will have two big sales a year, especially if you're shopping in a major city. They normally hold these sales in the summer and the winter. 
That's because they want to clear out their inventory to make sure that they can bring in the newer dresses. 
Sometimes, you'll be able to find gowns that are over 90%, and they may also be final sales. You might not be able to try them on either, so be prepared for that.
You should always try and do a shopping spree for normally-priced wedding dresses first to get an idea of what kind of style you like. Then, if you find a similar one on sale, you'll know that it'll be perfect for you. 
Schedule Fittings
After you find your dress, you'll need to schedule fittings. Even if you buy plus-size wedding dresses, you'll still need to fit them so that you flatter your curves and body.
Normally, you'll need three different fittings for your wedding. Wedding dresses are never made to measure right to you, so you'll need to get it tailored once it comes in.
These alterations can take some time, so you should have your first fitting at the three-month mark. 
Your second fitting should be six weeks before you have your wedding.  During your second fitting, this will make sure it fits exactly how you wanted it. If something is wrong, make sure you tell the tailor then.
Your final fitting should be three weeks before your wedding. You should only make small alterations at this appointment.
Find One Quickly
If you didn't follow any of these tips and are looking for a dress last-minute, don't worry! It's still possible. 
Some brides don't have time to plan a wedding, but that's okay. There are all kinds of websites that will ship a wedding dress to your home within just a few weeks. The sizing might be a little bit of a gamble, but this is a great option if you don't have time to get a custom one.
Normally custom wedding dresses take about two months to make. While you may not be able to have a fitting and have it fit perfectly, it might be your best option.
You can also show for a pre-owned gown if you're on a budget crunch as well. These dresses are normally worn once, but you can get a great deal and even find the best option for you.
Discover the Best Time to Buy a Wedding Dress
Is this the best time to buy a wedding dress? The answer will depend on when your wedding is. We know that planning a wedding dress can be overwhelming and stressful, but we're here to help you out. If you enjoyed this article, explore our website to find even more great articles just like this one!