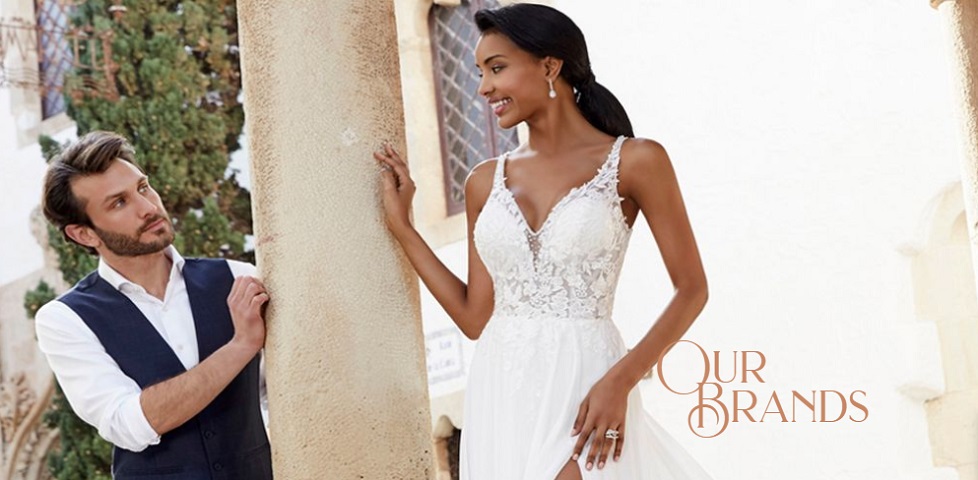 When he pops the question, the first thing on your mind isn't, "How much will a wedding dress cost?" but when reality hits, you'll want to know the answer. 
For most of us, this is a once-in-a-lifetime event and you want it to be perfect. As the center of attention on that day, you want the best wedding dress you can find. But, will that fit into your budget? 
How much should you spend on a wedding dress? Many brides-to-be ask this question when weighing their wedding dress options. Keep reading to learn more about buying a wedding dress and wedding dress prices. 
What Do You Need to Consider? 
The average cost of a wedding gown is around $1600. How much you spend will depend on a number of factors. Let's look at what you need to consider when deciding on how much to spend on your wedding dress. 
What is the Overall Wedding Budget?
Before you go out shopping for your dress, you should have a number in mind for your overall wedding budget. In general, the bride and groom's attire and accessories should account for 10% of the budget. So, if you are spending $40,000 on your wedding, you'd look at dresses under $4,000. 
Keep in mind, that is not a hard and fast rule. If your wedding dress is the most important part of the wedding, you can spend more on it and less in other areas. 
Looking for the perfect dress? From sophisticated couture wedding dresses to elegant destination wedding gowns, Amore Gown offers choices to flatter all figures and styles. Check us out for any occasion.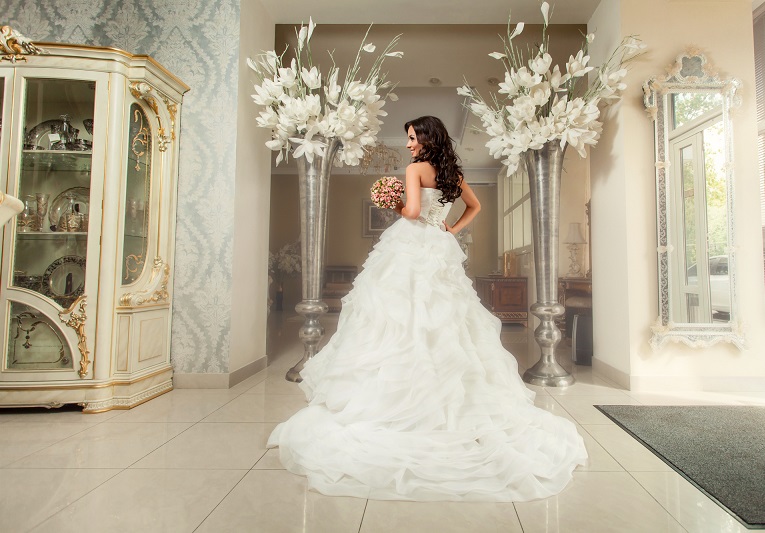 Mironifamily - stock.adobe.com
Don't Forget Alterations and Accessories
It is not likely that you'll find a dress that fits you perfectly. It's almost always necessary to have alterations. Expect to spend anywhere from $300-$900 on alterations. 
Remember also to factor in your veil or headpiece, shoes, jewelry, and lingerie. These are all important pieces of your overall look and will add to the cost. 
Fabric, Embellishments, Designers
Do you have a fabric in mind for your dress? Do you want plain or ornate? Are you looking for a specific designer? All of these play a part in the price of the dress. 
A silk dress with excessive lace and tulle will cost you more than a polyester dress. Lots of beading, floating appliques, and intricate designs increase the price of the gown. They will also increase the price of alterations, so keep that in mind.  
So…How Much Should You Spend on a Wedding Dress?
Taking in all the factors, how much should you spend on a wedding dress? Remember the advice given here and let it guide you in buying the perfect wedding dress for your special day. Choose the one that makes you comfortable both physically as far as fit and mentally in regards to cost.