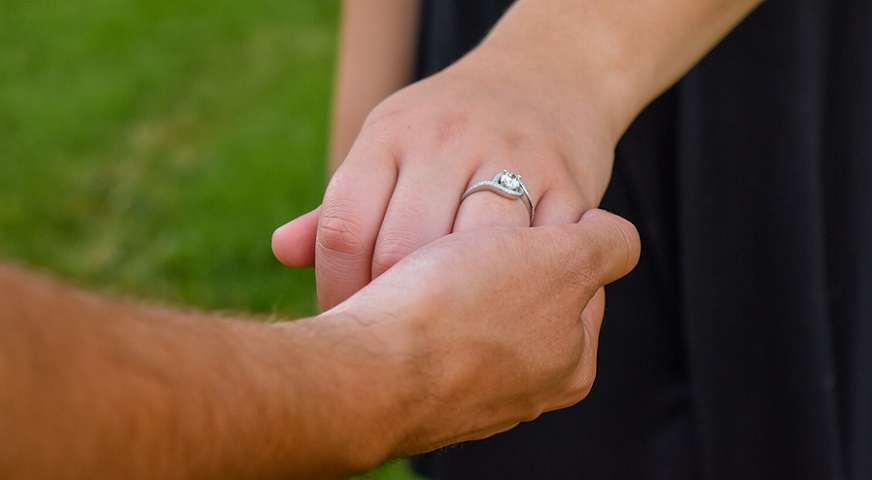 An engagement ring is one of the sweetest symbols of love and commitment you can give to a person. That's why making the decision to purchase an engagement ring is a huge step!
If you're thinking of proposing to your partner, you might have some questions revolving around buying an engagement ring. After all, it's going to be one of the most important purchases of your life and you want to make sure that it's perfect. Here, we're sharing everything you need to know about buying a sterling silver engagement ring. Just keep on reading to get some insight!
1

. Sterling Silver Is Classic
Not sure which metal to choose for your partner's engagement ring? Sterling silver is an option that's popular among many fiances-to-be because of the classic look and feel.
Sterling silver is perfect for a traditional-style ring. What's more, the metal goes well with any shape or size of a diamond. Check out NayaYoung.com for cheap engagement rings that will absolutely wow your partner.
2

.

Sterling Silver Is Versatile
Did you know that sterling silver is a soft metal that can be easily molded and shaped into whatever ring style you need? It's true!
Many people choose sterling silver engagement rings because they provide easing molding and engraving which can help save some time and money. So if your partner is wanting an intricate design or a unique shape, go with a sterling silver engagement ring.
3
.
Sterling Silver Is Durable
Sterling silver rings are popular because they're made with materials that are meant to last for years and years.
Because sterling silver is comprised of 92.5 percent pure silver and typically 7.5 percent of copper, the result is strong and durable. However, a sterling silver ring will need to be cleaned regularly to avoid tarnishing.
4
.
Sterling Silver Is Customizable
Like we mentioned earlier, sterling silver is a soft metal that is quite malleable. This opens up doors for creativity and customization since the metal is easy to work with and can be stamped, textured, or engraved without much pressure.
For a ring that's truly "made" for your partner, there's no better type of metal to choose from than sterling silver.
5

.

Sterling Silver Is Affordable
It's no secret that engagement rings are expensive. However, you don't really have to spend an arm and a leg to get something special for your partner.
If you're already losing your mind at the price of the diamond, then you might want to go with sterling silver when it comes to the metal part of the ring. This way, you'll be saving a little bit of money since you're not going with a gold variant.
Now You're Ready to Buy a Sterling Silver Engagement Ring
You're about to take a huge and important step in life. Now that you're aware of these things to know before purchasing a sterling silver engagement ring, you can look forward to surprising your partner by popping the question. Good luck!
Did you find the information in this article helpful? If you did, be sure to check out the rest of our posts about all things fashion and style.