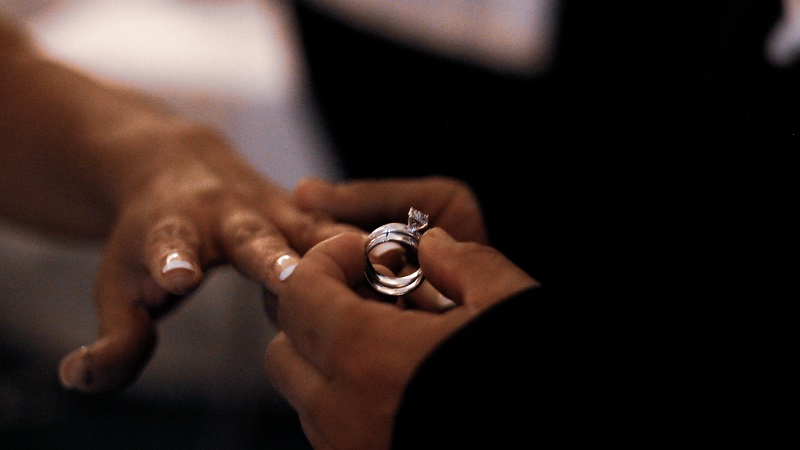 The day you get engaged is one you will never forget, and you certainly want to be sure you announce it in a way that proudly encompasses the big step you are taking with your partner. Keep reading if you are newly engaged and have no idea where to start with the wedding announcements. Here are a few ways to show off your engagement with style.
1

. Take Some Photos
A photoshoot is a fun way to announce your marriage. You can get creative with these photos and capture the love and commitment for your all to see. Plus, you can be efficient with this idea by using the images from the shoot for your Save the Date card. Taking pictures with your significant other will offer snapshots of a time that you will want to set in stone. One way is by using a 360 photo booth. This device can take high-quality photos that you can share online as well as in print.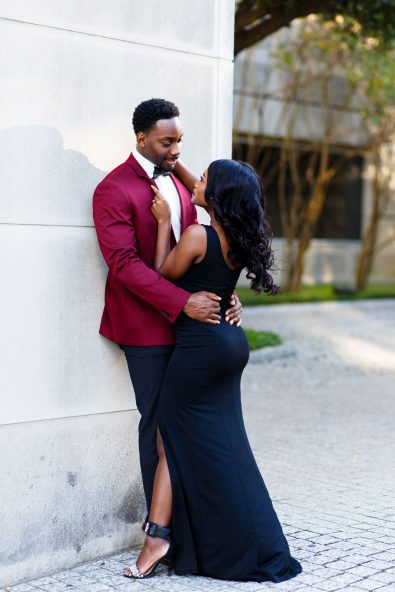 Photo: theamberstudio.com
Let your personalities shine through the lens and make a great photo album! A few years down the road, you will be thrilled you took the time to get these pictures done. It is always great to be able to look back at the times when you were the happiest. Not to mention, the images could make for sentimental wall art and decoration around the house.
Photo: Jens Johnsson
2

. Have a Party
If you and your fiance enjoy a social atmosphere, inviting all your favorite people to a party is a great option to celebrate your engagement and show off the hearts and arrows diamond. Considering you have a wedding budget to think about, this gathering doesn't need to break the bank. Grab dinner and drinks with friends or have them over to the house for a game night. Either way, keep it simple and let your friends join in on the happiness you are feeling. You can save the big bucks for the ceremony and have a small get-together with your loved ones without any of the stress that can come with a wedding.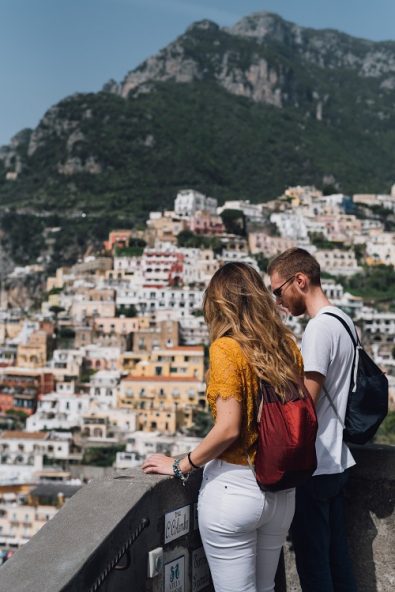 Photo courtsey
3

. Go On Vacation
There is nothing better than jetting off on vacation and taking advantage of all the perks that may arise from being engaged. You never know what perks restaurants and resorts are willing to throw your way once they realize you are choosing to celebrate with them. How great would it be to head to the beach or go skiing with the person you love most, celebrating the choice to be together forever? If you are not able to get out of town, you could always plan a staycation where you and your partner could be in the moment together and forget the obligations of the outside world for a few days.
4

. Plan an Amazing Wedding
The best way to show off your engagement is to plan the wedding of your dreams. Start a wedding mood board that encompasses both you and your fiance's wants and needs. You can visit different venues and chat with your partner and families to secure a date that works for everyone. If you are not a huge planner, you can always look into hiring a wedding planner that could sort out all of the details for you. While there may be many decisions to be made in the future, it is essential to remember what a wedding ceremony symbolizes. It is easy to get caught up in the small details, but try to focus on what matters: love!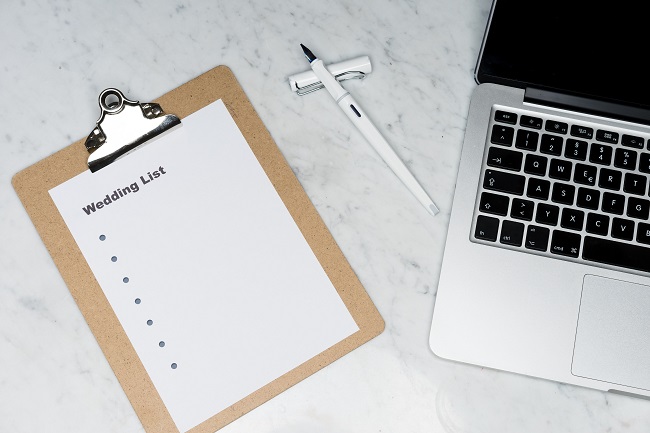 Photo: Markus Winkler/Unsplash
An engagement marks the beginning of the joining of two people, through sickness and health, and is an occasion to be celebrated. Take your time in developing a game plan that works well for you, and don't be afraid to take advice from those who have done it before you. The good news is, there is no one-size-fits-all formula for an unforgettable ceremony. You can plan your wedding however you and your spouse see fit. How you choose to recognize your big day, just make sure it is one you will want to continue to relive. The ideas above are a great way to start!