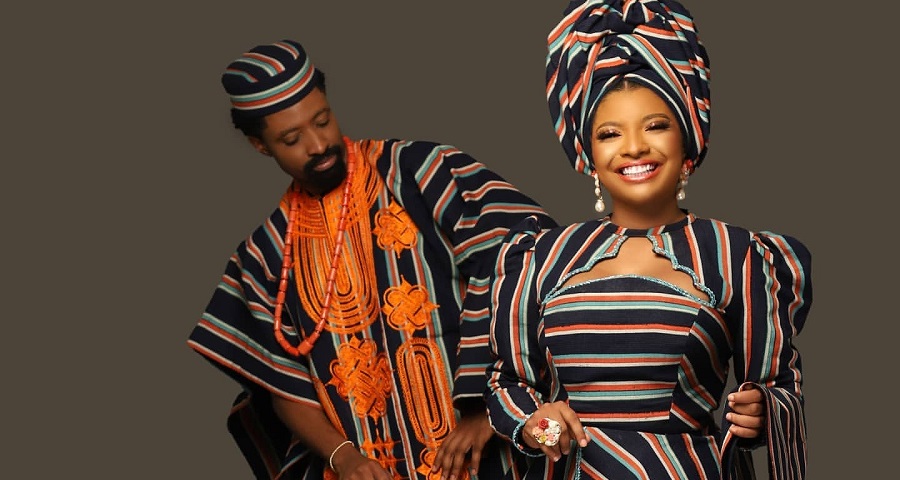 If you're a modern bride and gentleman on the hunt for extravagant wedding attire, the Christiana Hebrews Bridal's latest move will prove very interesting for you. The fashion house with the focus on bespoke bridal dresses has teamed up with menswear label, FemyToys, to release a mix of western and traditional wedding collection — and it's all about breathtaking pieces and well-tailored, clean-cut suits for the potential bride and groom.
"This ceremonial showoff of spousal aesthetics is a call to the modern bride with a flair for the extravagant. One who's bold to serve ravishing pieces representing both immense power and beauty. With this presentation, we explore the magnificence of details and measured opulence," Christiana Hebrew wrote in a statement.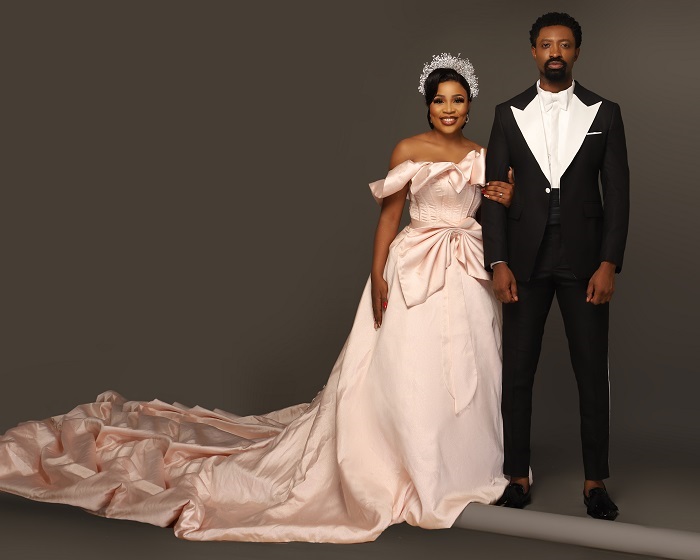 Photo Courtesy
Highlight from the collaborative wedding collection includes white gowns and 'smart, functional, and culture-inclined pieces made of plain/floral jacquard fabrics, cashmere, velvet, and of course, plenty of native Nigerian wedding attires made of aso-ofi.

The aim of the brand's partnership is ideally to 'promote collaborations amongst fashion creatives and projecting an array of clothing ideas for the potential bride and groom.' Keep clicking to see all looks in the gallery.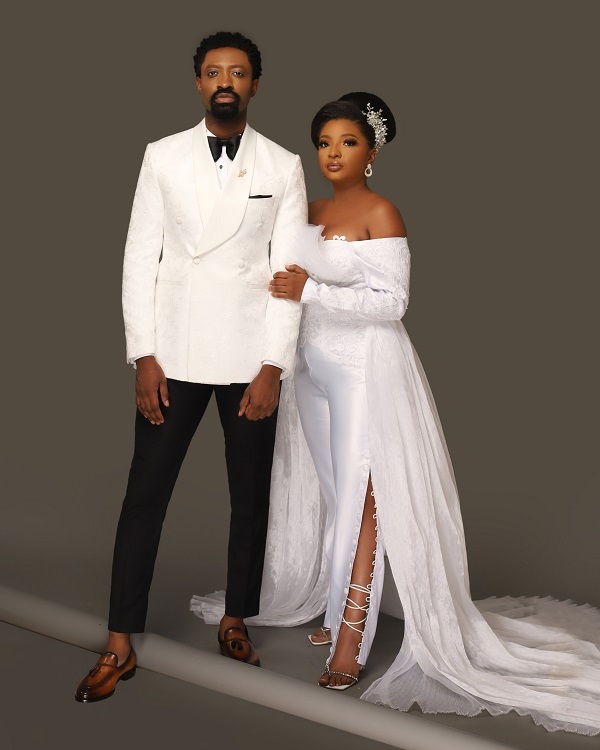 Credits:
Female designer – @christiana.hebrews.bridal
Male designer – @femytoys
Photography – @spotlightpi
Female model 1 – @amanda_dara
Female model 2 – @kbsmodels (Victory)
Male model – @richassani
Shoes – @martinsjohnsonofficial
Make up Artist 1 – @bukekayooMake up Artist 2 – @tyfablooksmakeoverHair stylist – @hairbyseraphic_Gele – @adufegeleBouquet – @allbellazTrad jewelry – @_luideo_Hair accessories – @Hallesbridal