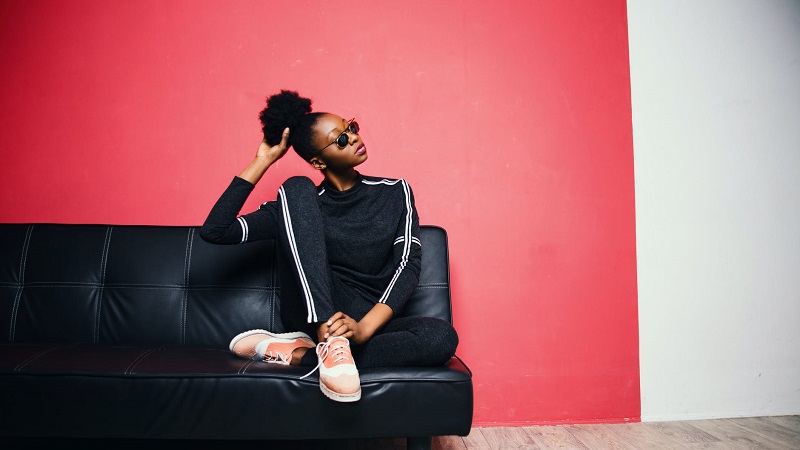 You may feel uninspired in your usual style routine while holed up at home, but you can find comfort in sporting some trendy eyewear or rocking a few mood-boosting baubles that accentuate your best features.
Outside of your dazzling personality, your clothing is how you showcase your most authentic self — and what you choose to wear makes a lasting impression not only on the acquaintances you make but on everything that makes you, well, you.
Even though you and your mirror may be the only ones enjoying the view, whatever fashion level you feel like achieving while hanging in your humble abode can give you a moment of joy and reprieve. Give yourself the opportunity to accessorize your day-to-day and see that self-love sometimes starts with putting on your favorite pair of stretch-enhanced jeans.
If You Like It, Put Several Rings on It
Imagine slipping into the latest loungewear, sinking into the couch, and partaking in your favorite pastime while admiring a little hand candy.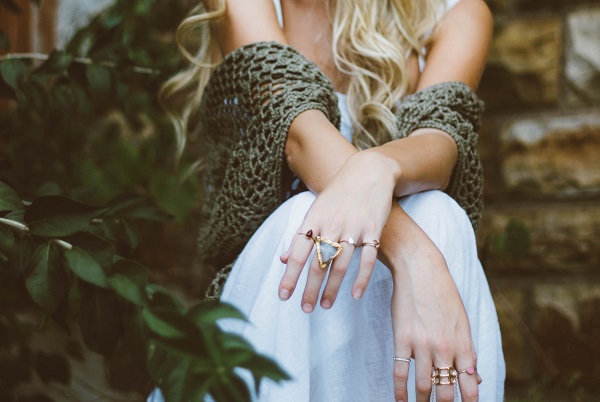 Photo: Brooke Cagle/Unsplash
It's easy to flatter your fingers and your OOTSAHD (Outfit of the Stay-at-Home Day) using complementary rings with a minimalist appeal and stackable designs. You can dress up your digits even if your outfit stays simple. This dramatic effect instantly enhances everyday tasks from keyboard clacking to vegetable slicing, laundry folding to dog walking, wine pouring to remote control-clicking, and beyond! So, go ahead — flaunt those fingers!
Upgrade Your Lobe Look
Casual, work-at-home, or hang-at-home, personal jewelry is more important than ever. If it's pretty much impractical to wear knee-high boots or your favorite stacked espadrilles, then at least you can slip on a pair of eye-catching earrings to frame your face and brighten your spirits.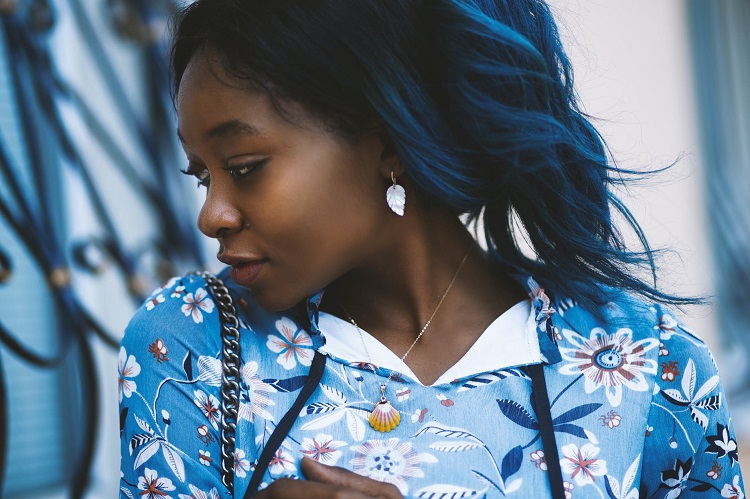 Photo: Godisable Jacob/Pexels
Whether you prefer simple studs or maybe something with a little sway power, adding lightweight earrings to your everyday look gives your aesthetic an instant upgrade.
While you're at it, layer on a simple and chic necklace or two to jazz up a basic tee or soft, spring-inspired blouse. And voila! You feel instantly confident and put-together.
Fashion-Forward Four Eyes
There's something about a pair of specs that takes an ensemble from ordinary to expertly curated. Give your gorgeous eyes a break from contacts and swap them out for sharp-looking eyewear. They're perfect for protecting your vision, and your "vision" of being the polished professional you know you are. Skip the eyeliner and mascara — you've just outlined your lids with a trusted beauty tool. Plus, your brows can take a back seat because those bold lenses leave you feeling fully on fleek.
Photo: Godisable Jacob/Pexels
Even if you don't require a prescription, blue-light-blocking glasses are a great style investment and can save your stare from the unnecessary strain of computer screens…whether you're working or online shopping for the sixth consecutive hour. Don't know which frames work best for your face? Follow just a few rules to help you make the fiercest bi-focal fashion statement.
Stay-at-Home Hair? You Do Care
Your locks may be in need of a few lowlights, or maybe you're on day three of no washing, but that's no excuse to ignore your 'do. Add the unexpected to your at-home hairstyles with season-savvy scarves, turbans, scrunchies, hairpins, and other à la mode hair accessories.  Plus, there are plenty of low-maintenance hairstyle ideas to help set off your stay-at-home style.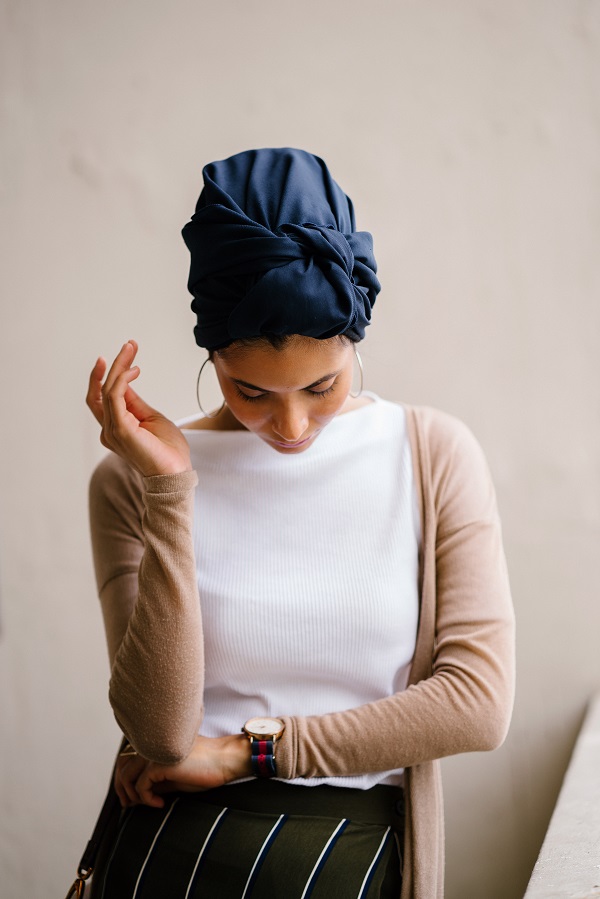 Photo: Mentatdgt/Pexels
You'll not only be able to look at yourself in the mirror and give yourself the I'm-feeling-good-finger-guns, but you'll be able to grab the delivery order and demand that you're the one who actually deserves a tip. Only half-kidding.
Time is on your side
For the perfect pièce de résistance, complete your casual ensemble with a posh timepiece. Not only does wearing an elegant watch rightfully accent your wrist, but it also pulls everything together and asserts that, even though you have a lot of time on your hands, you are using every minute with stylish purpose.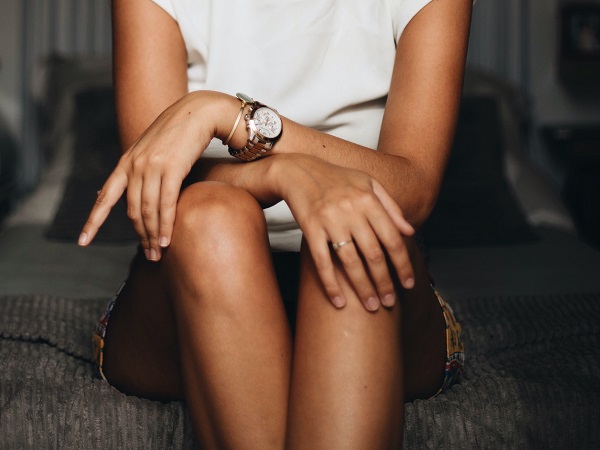 Photo: Concha Rodrigo/Unsplash
Many consider owning a watch a must-have for any fashionable woman, and there are so many styles and brands that can elevate your look at whatever price point you desire. If you're new to the casual watch game, there are tons of everyday watches for women that boast serious boss babe style.
The moral of the story: Your style doesn't have to stop just because your front door is locked.
Remember your style roots and even tempt yourself to try something new, different, or attention-grabbing while at home. Testing your style, however casual, builds confidence, self-love, and self-expression. So, dust off the jewelry box and steam those shirts you once labeled "For Socializing Only."
Because honey, sweatpants, and diamonds DO, in fact, go together.