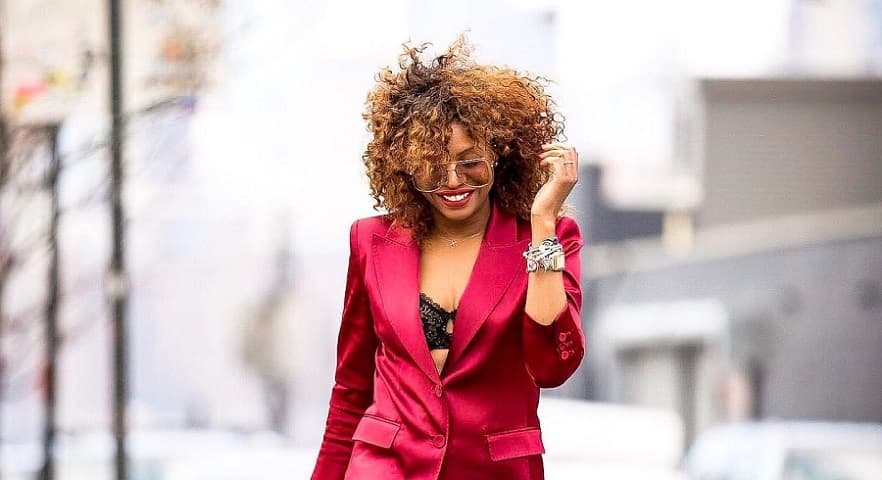 Who else has a closet full of clothes they don't wear? Global apparel consumption stats reveal that you most likely have too many clothes and nothing to wear, clocking clothing sales at 168.4 billion pieces in 2021. This number may even rise in the coming years.
Unfortunately, many people create wardrobes in ways that aren't friendly to our environment. For example, they're getting cheap pieces from fast-fashion brands mass-producing low-quality clothing in harsh work environments. Others are simply buying too many things and disposing of them irresponsibly.
Capsule wardrobes can help you be more sustainable regarding what you wear. Let's explore what a capsule wardrobe is, why it's beneficial, and how to create one for yourself.
What Is a Capsule Wardrobe?
A capsule wardrobe is a collection of interchangeable clothing pieces that pair well.
The collection typically consists of timeless pieces you can wear for years. Neutral-colored, relevant basics and versatile, high-quality statement pieces make up the bulk of a capsule wardrobe, allowing you to create many different outfits with a small clothing collection.
The capsule wardrobe concept has been growing in popularity and for good reason.
Why is a Capsule Wardrobe Beneficial?
Capsule wardrobes can be beneficial in various ways. For one, they help you avoid fast fashion. Fast-fashion brands can be incredibly wasteful and irresponsible with their water use and energy consumption.
Factories that produce fast-fashion pieces often foster terrible workplace conditions, with no regard for worker safety and wellness. In addition, fast-fashion brands are wiping out small businesses with their low prices.
Creating a sustainable capsule wardrobe will help you shop with intention. You'll be more mindful of the brands you shop with and prioritize quality over quantity. You might have to spend a little more, but you can keep a quality piece of clothing from an ethical fashion brand far longer, saving you money in the long run.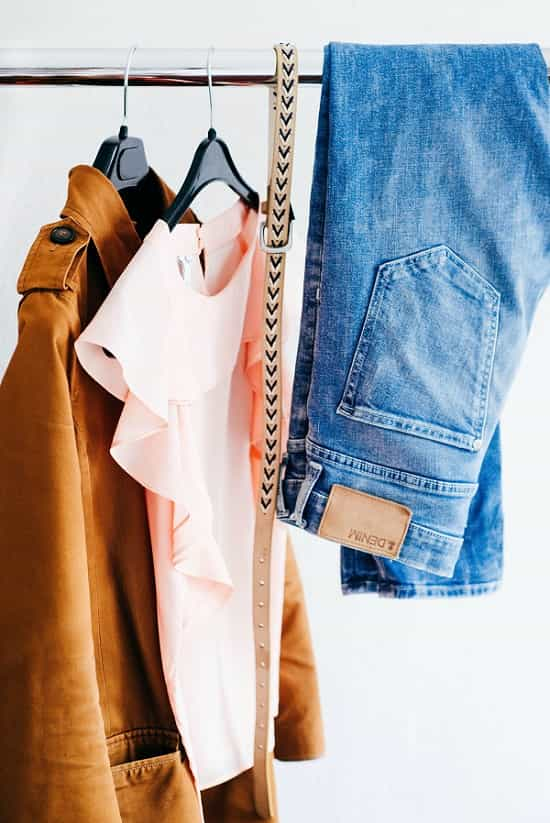 Photo: Alexandra Gorn/Unsplash
A capsule wardrobe can benefit you in these ways as well:
Leaving "trendy" pieces behind and decluttering your closet.

Going into a store knowing exactly what you need to compliment your wardrobe instead of mindlessly shopping.

Choosing what you wear more easily because all of your pieces go together and you love them all.

Keeping clothing longer so you don't have to shop as often or get rid of clothes.
Keep reading to create your new wardrobe based on capsule outfits and enjoy the benefits above.
How To Go About Creating a Capsule Wardrobe
When creating a capsule wardrobe, you don't have to spend much money or do everything all at once. Here's how to go about it so it's a budget-friendly, fun, and inspirational experience.
Define your personal style
Creating a wardrobe full of relevant basics doesn't mean things have to be boring. Your capsule wardrobe should reflect your personal style. In addition to neutral-colored clothing, throw some timeless pieces in there with your favorite colors, patterns, and materials.
If you love bodysuits and joggers, add them. If you like bold accessories and colors, add those too. Staying true to your personal style in your capsule wardrobe will ensure you keep pieces long-term and actually wear them.
Your capsule wardrobe may be full of basics, but it should still reflect your personality and clothing preferences.
Go thrifting
Thrifting isn't just sustainable and helpful in prioritizing slow fashion. It's one of the best ways to find classic and unique clothing items for a low price.
More importantly, you can find great accessories at thrift stores. Because the pieces in your capsule wardrobe are similar and primarily neutral-colored, accessorizing your outfits differently is what will help you feel like you've got an enormous closet.
Always try to revamp your clothes
What do most people do when a piece of clothing no longer fits, isn't functional, becomes stained, or they just don't want it any longer? They throw it away. Although we're getting better with recycling and donating clothing, most unwanted pieces end up in landfills.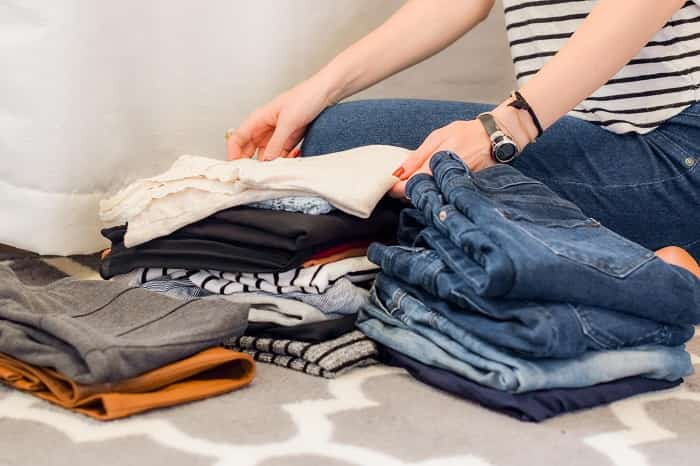 Photo: Sarah Brown/Unsplash
Instead of throwing clothes away, support the health of our planet by always looking to revamp them first. Bring them back to life by removing stains from the clothes, adding accessories to them, or redesigning them entirely so that you can continue to wear and enjoy your classic pieces.
Make it an ongoing project
There is no deadline for creating a sustainable and chic capsule wardrobe. Instead, this should be an ongoing project that reflects how your style, fashion sense, and life evolves.
Add pieces over time. Continue researching and supporting sustainable fashion brands. Keep refining your buying habits. Keep thrifting. And consider learning how to sew and make your own clothing to further your efforts to create a sustainable capsule wardrobe. 
Conclusion
Creating a capsule wardrobe is a good idea for many reasons. Keeping you away from fast fashion brands, eliminating mindless shopping, and saving money are a few. Build your sustainable, chic, capsule wardrobe over time with the tips above.