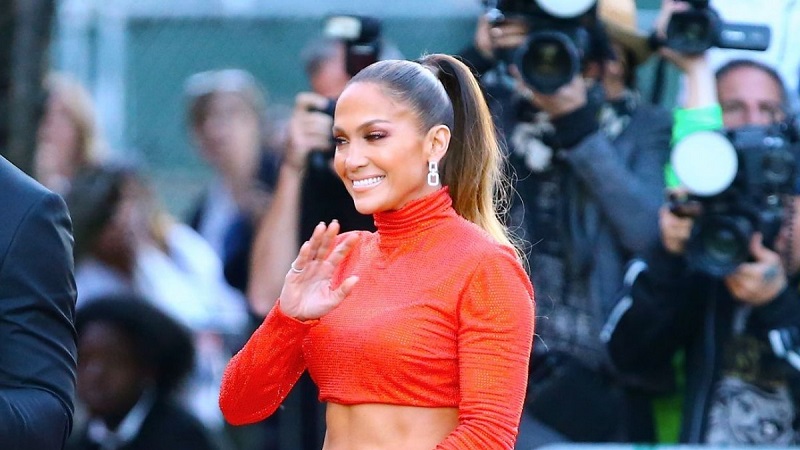 Jennifer Lopez is known for her naturally-looking glow, often backup with makeup-free selfies and now the hitmaker wants to bless fans with beauty products inspired by her signature beauty looks. The singer, actress, dancer, fashion designer, producer, and businesswoman is officially launching her own beauty line, J.Lo Beauty.
The news came after the music star shared a sneak peek of the line on Instagram, sporting a subtle makeup with blush, bronzer, eyeshadow, and lip gloss. Reclining on a straw chair, the 51-year-old looked youthful wearing a floral-print maxi dress with hoop earrings while her hair was styled into a sleek low bun. "Sunset glow…#JLoBeauty coming soon," J.Lo captioned the post.
View this post on Instagram
With the beauty industry now highly competitive with celebrity makeup products invading the market, there's no idea what J.Lo is exactly cooking up but according to Page Six, she filed the J.Lo Beauty trademark last December for cosmetics and skincare, covering "moisturizers, cleansers, soaps, gels, lotions, serums, masks, and both face and body creams."
Although no one could crack the code, however, the Hustlers star had hinted about her latest venture one week ago, accompanied with a behind-the-scene, Instagram-perfect photoshoot. "Don't want to keep you all waiting too much longer….. 😏🤍 #SomethingIsComing 📸: @lacarba," she captioned the photo.
While details are still sketchy at this point, Jennifer Lopez's own beauty launch is one we can't wait to see.