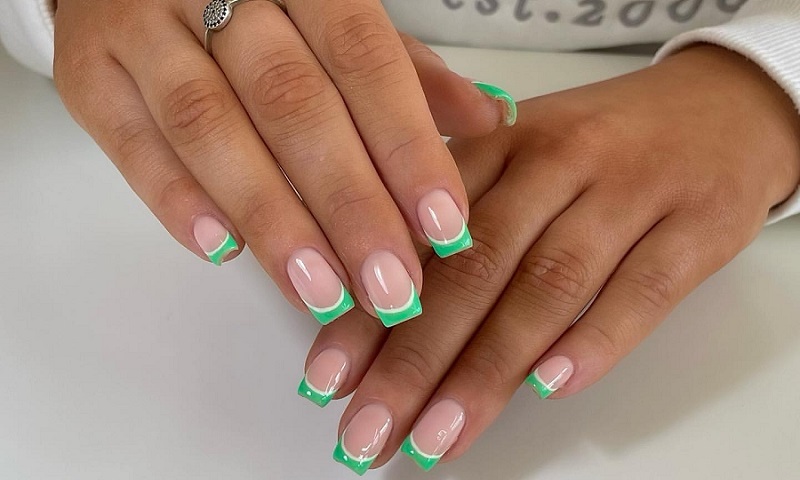 If you are looking to raise the beauty stakes of your nails, consider trying out the French manicure. There are many types of French manicures, but which one is most popular? Read on to learn about the current trends and how to create one on your own. There is no right or wrong answer to this question, but there are many things you should know before you get started. You can even learn how to give yourself a French manicure at home, at least as long as you follow a few simple steps.
The Popularity of French Manicure
The popularity of the French manicure is not a recent phenomenon. It dates back to the late '70s, when Jeff Pin, the president of Orly International, was tasked with bringing a Hollywood-style manicure to the masses. The beauty treatment was very popular because it minimized the need for frequent manicure changes. It soon caught on when many Hollywood stars began sporting this look for public appearances. In the early '90s, celebrities continued to sport the French manicure, which continued to reign supreme.
While the classic French manicure was a hit in the 1990s and early '00s, today's French manicure is more striking. Victoria Beckham has become famous for the square Tippex tips, while the French manicure has evolved into bold strips of color and designs. It's not hard to see why this simple nail treatment has become so popular. From different designs and styles, just look at this Instagram page for more inspiration!
A simple French manicure looks great on anyone, and you can even get creative by adding coloured tips. Adding coloured tips is a fun way to add a pop of colour without overpowering the rest of your fingernails. For a subtle, yet striking statement, try pastel shades. You'll be amazed by how much this simple nail design can add to your outfit. And you'll never look back once you've tried it!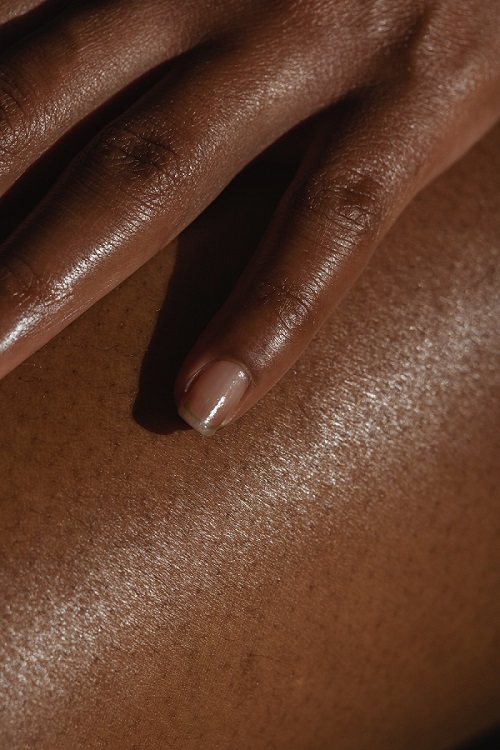 Pexels/Angela Roma
A classic French manicure is often a black and white design. This type of nail art is versatile and is often worn anywhere. In recent years, the French manicure has resurged in popularity. Modern French manicure designs are full of bold colors, fun accents, and unique shapes and details. For more elaborate nail art, you can try a nail-art designer's handiwork. You'll look like a real pro with a French manicure.
Types of French Manicure
There are various types of French manicures. For example, the classic French manicure uses pink nail polish as the main tone. The crescent is also shaped like a smile and positioned at the tip of the nail. This is the most popular French manicure design because it looks great on most female hands. But it does require skill, so it's better to learn how to do it yourself at home first. Here are some tips to help you get started.
First, start by selecting a good manicure. Choose the perfect one and make sure to choose a good manicure tool. You should also have your nails cleaned and filed thoroughly. French manicures can be bold or sophisticated depending on the design you choose. If you're not very confident about your skills, get the help of a professional. Choose a quality brush and study the technology. You'll need it to apply the polish properly.
The consistency of gel polish is a crucial aspect. Choose a convenient consistency and make sure to use a moisturizing oil after. Apply olive oil or moisturizing cream to your hands and fingers to keep your nails moisturized and healthy. A nail polish with a high-quality consistency can be used for a French manicure. However, keep in mind that gel polish costs a little more than regular nail polish. It's a good idea to choose a professional French manicure kit if you can afford it.
A more traditional French manicure is the classic French manicure with a pattern. Typically, the French manicure with a pattern consists of white stripes or patterns. You can add different colors to the "smiles" or go for a monochromatic look. If you have fair skin, a pink gold varnish will look great. In addition to the classic, you can also choose a color-changing French manicure. Then, if you don't feel like doing it yourself, you can even opt for one that reflects your personality.
French Manicure Trend
The French manicure trend has returned, but this time, it's more elaborate and eye-catching than ever. The '90s and '00s saw the classic French manicure dominating the fashion scene, popularized by Victoria Beckham with square Tippex tips. However, today's modern interpretations include eye-catching designs and bold stripes of color. Read on for some tips on how to recreate the classic look. If you're feeling adventurous, try a new color or shape.
The new gen of the French manicure features multicolored tips and animal print accent nails. Gigi Hadid rocked a rainbow of French tips for her 26th birthday, and Kylie Jenner and Emily Ratajkowski are all wearing the trend. Lizzo and Hailey Bieber have also been spotted sporting a French manicure lately. If you're unsure whether to try this style or not, here are some tips from celebrities that will get you started.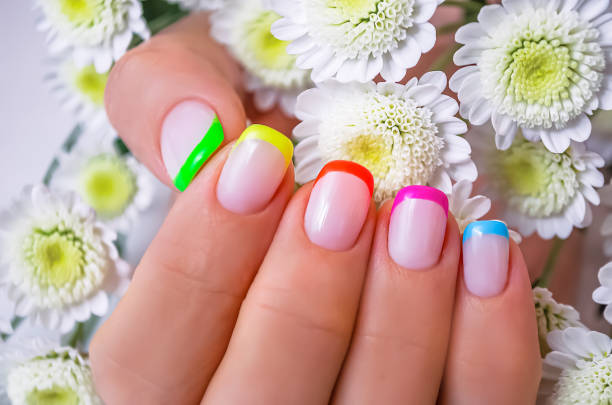 Getty Images/iStockphoto
Choosing a feminine nail polish is another way to make a French manicure look more sophisticated. Pastel colors look great on any shape of nail, but tend to work best with longer talons. If you want to add some flair, you can create a focal point, such as a heart or butterfly, using a pastel color. Alternatively, a contrasting nail color may be a great option to bring the look to the next level.
A rainbow of colors is a popular trend for spring and summer, and metallic french designs are hot in the colder months. Whatever your style, nail art is an easy way to express your personality, and the options are endless. There's something for every season. Just remember to pick a color that complements your skin tone and style. You'll never go wrong with the trend! It's never too late to give yourself a little oomph.
French Manicure 2022 Trend
The French manicure is back this season and it's not just for glamor gals. The classic design was popular thanks to nighttime soap operas and mall manicure stations, but it's getting a slight update. In spring 2022, the French manicure trend is reimagined with a sheer pink base and slightly longer white oval tips. This design will go with anything from a sexy outfit to denim shorts.
You can add your own flair to this trend by using the color Very Peri. This periwinkle blue with a touch of red is the color of the year, so it's a versatile color that can be combined in many different ways. You can also use pastel shades to give your nails a cheery look, or you can opt for a candy-colored manicure for a 2022 summer trend. If you're not quite up for going all out, you can always try DIY.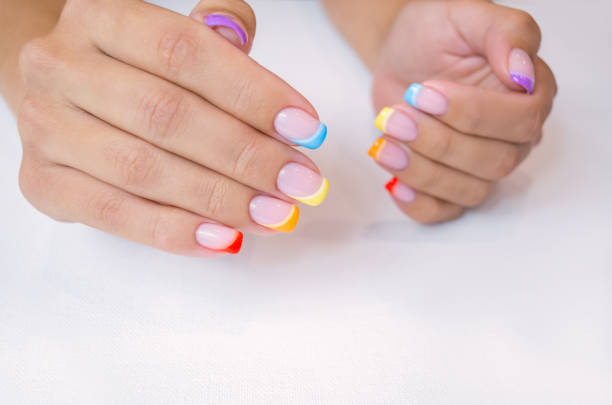 Getty Images/iStockphoto
This trendy nail look looks great on all types of nails, including long and short nails. You can even vary the style depending on your personal taste and personality. One example is the almond shape. It's a classic, flattering shape and can elongate fingers. Try combining it with pearl earrings or a hair clip. In fact, you'll find that people are constantly complimenting your new nail style! There's no need to go overboard with the details!
A black French tip is a simple way to step up your nail game this spring. This versatile manicure style pairs perfectly with almost any outfit. And because they look can work on almost any type of nail, you don't need to worry about looking too dull. The trend will stay with you long after you've started using it. You can also use it to enhance your personality by incorporating it into your everyday routine. The style of this manicure will be popular in the years to come, as it's so versatile.