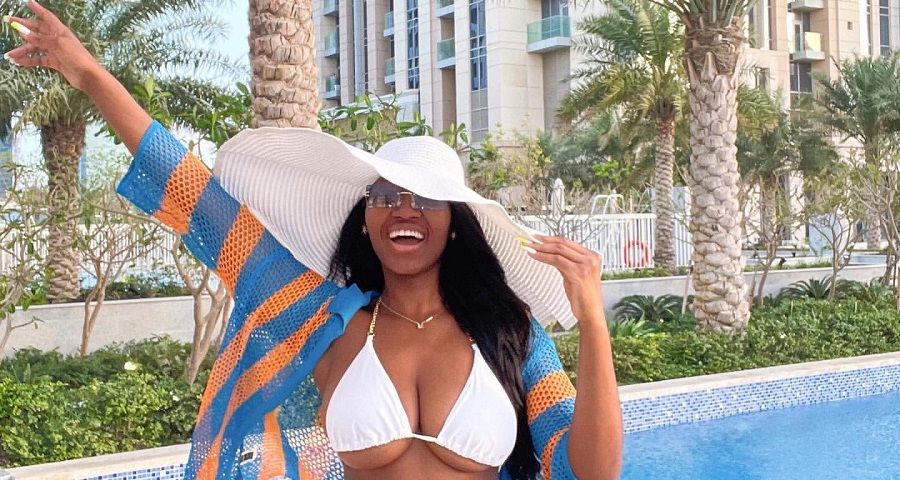 If Omotola Jalade is aware, her own daughter, Meraiah Ekeinde is giving her a run for her money when it comes to a hot bikini body. One thing is to be a celebrity, another thing is competing with your daughter, although we can hardly tell the last time the Nollywood star was spotted in a swimsuit. 
On Sunday, Meraiah Ekeinde shared eye-catching photos of her in a sultry white bikini, which showed her voluptuous body while the high-rise fit flattered her curves. She captioned the snapshots, "Vacation mode over here! How're y'all feeling? 🤍💫."
View this post on Instagram
The mother quickly reacted to the photo with the comment "Na wa o" along with the shocking emoji "🙄." In Nigerian Pidgin English, however, the expression 'Na was o' can mean so many things depending on the situation but in this context, the mother-of-four was simply expressing her subtle discomfort or disapproval but what exactly can she do to the young beauty who is now 22?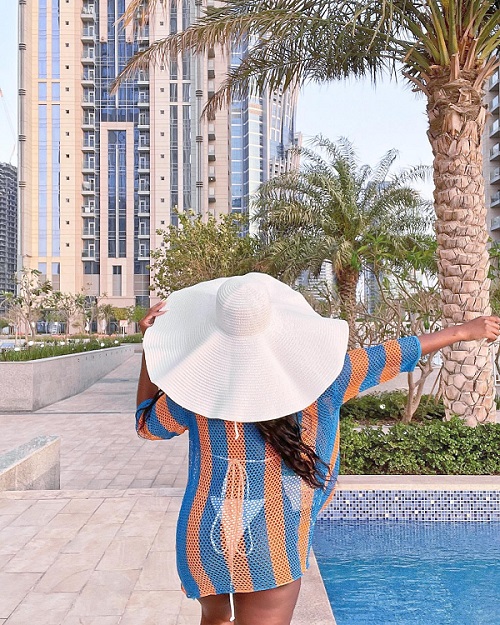 Photo: Instagram.com/miiimiii_e
Meraiah is a model who studied in the US and graduated with two degrees. She's earned an Associate Degree from the Fashion Institute of Design & Merchandising (FDIM) in Los Angeles, as well as a Bachelor of Science in Business Management, according to the reports. Meraiah has modeled for Too Faced, a beauty and makeup brand when she was 17, to which she shared the news on Instagram back then with the caption"Your girl's legit a model now y'all!! ????‍ with tags such as  #truffle #toofaced #sephora".
The 22-year-old also starred in the Knorr Maggi Cubes campaign alongside her mother, for which she reportedly earned over N2.4 million naira for her endorsement. Meraiah Ekeinde shares the same birthday with the mother Omotola Jalade and the pair have been holidaying and twinning together in the same outfit, keeping us jealous with their cute mother-daughter moments. 
We love how she's coming out from the shell to express her personality in the bold and confident-boasting bikini snaps, and can't wait to see more, sartorially.