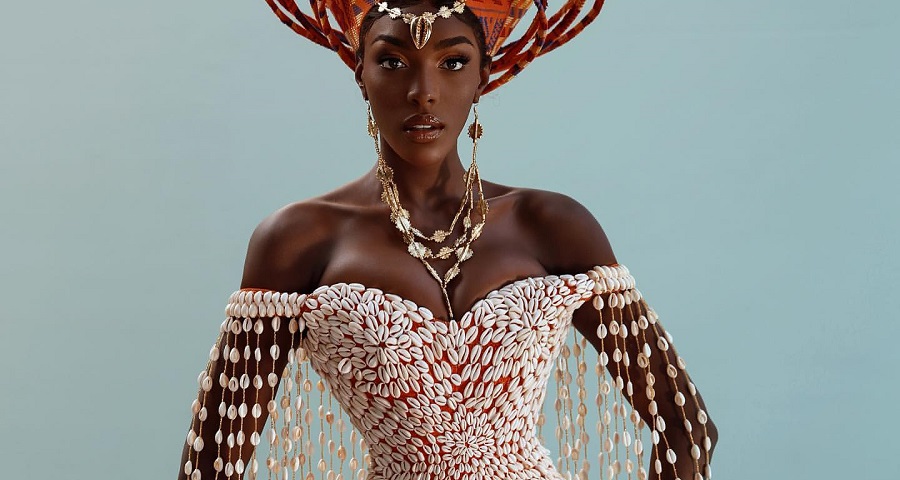 Miss Côte d'Ivoire, Olivia Yace, is making headlines again — but this time, it's not about the beauty pageantry or winning the miss World 2021 top model. Instead, the black beauty is in the news because of her stunning dress that is completely made of cowrie shells.  
Handcrafted by Lafalaise Dion, a young fashion designer and visual artist dubbed the 'Queen of Cowries,' the beautiful creation is inspired by the Akan women of Côte d'Ivoire and as well as represents the beauty, femininity, and bravery embodied by these women. It also symbolizes 'creation, life, and protection' and is aptly intertwined, running the entire length of the body as it hugged the model's figure like a glove.
As per the 23-year-old United States born, it represents 'the beautiful waves and waterfalls of Côte d'Ivoire.'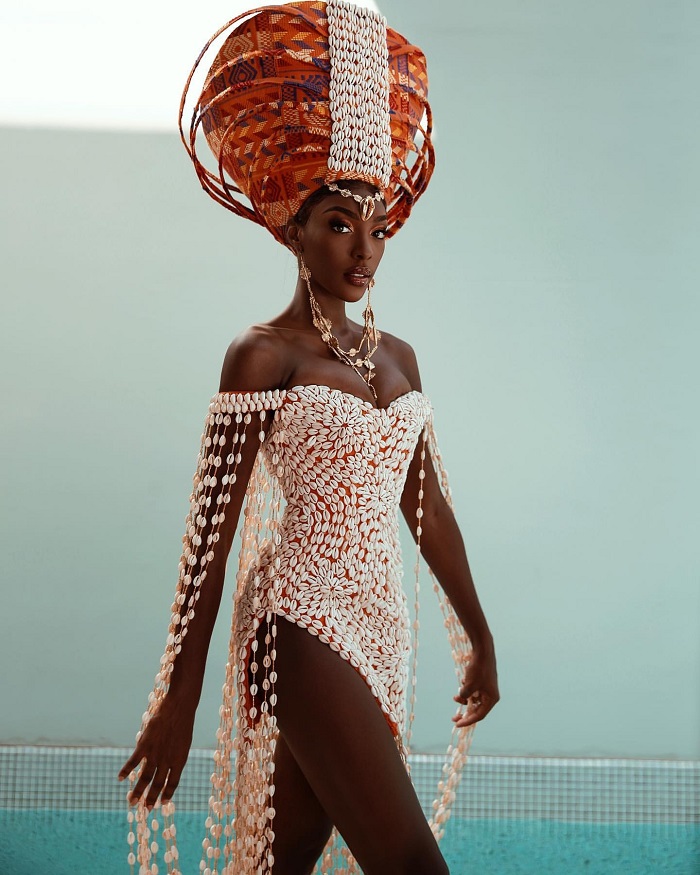 Said Mhamad Photography
The stunning photos captured by Said Mhamad show the beautiful Miss Côte d'Ivoire smoldering in the traditional piece with a headdress that represents a calabash full of water that the women of AKAN usually wear on their head when returning from the river. 'It is a source of life, and it symbolizes hard work,' she stated.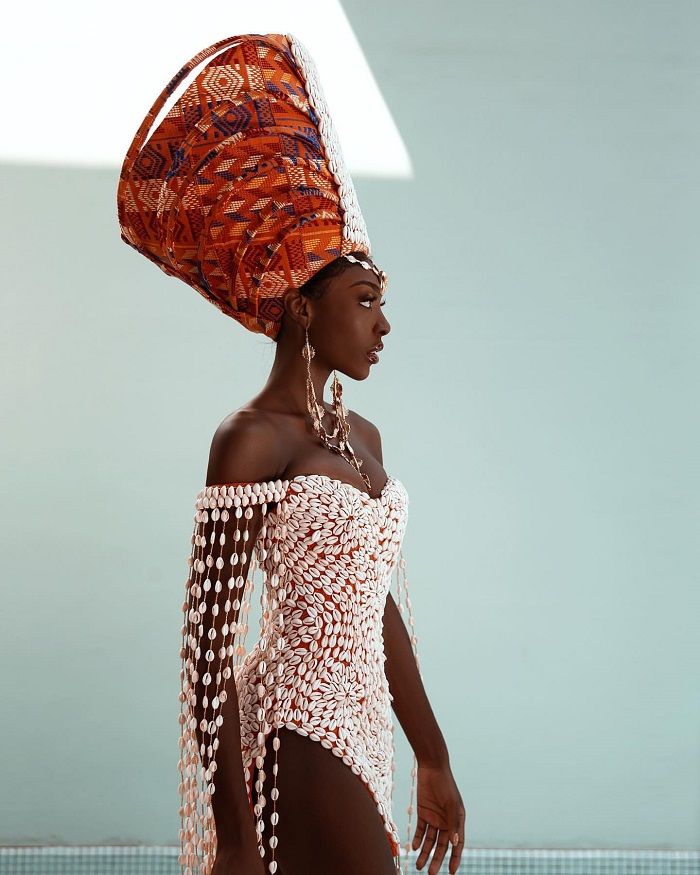 Said Mhamad Photography
Speaking about the painstaking process of making this piece come to life, Dion credited her team with the affirmation that the entire creation is handmade. "It is very often said that this type of work requires an entire village," Dion said, "but we sometimes forget to name the people who in the village have helped give birth to this project… This work is done by hands, from the design of the woven loincloth, mounted thread by thread, from the realization of the dress, the headgear, to the assembly of each cowry shrimp. Each cowrie on this outfit bears the imprint of your name and your courage."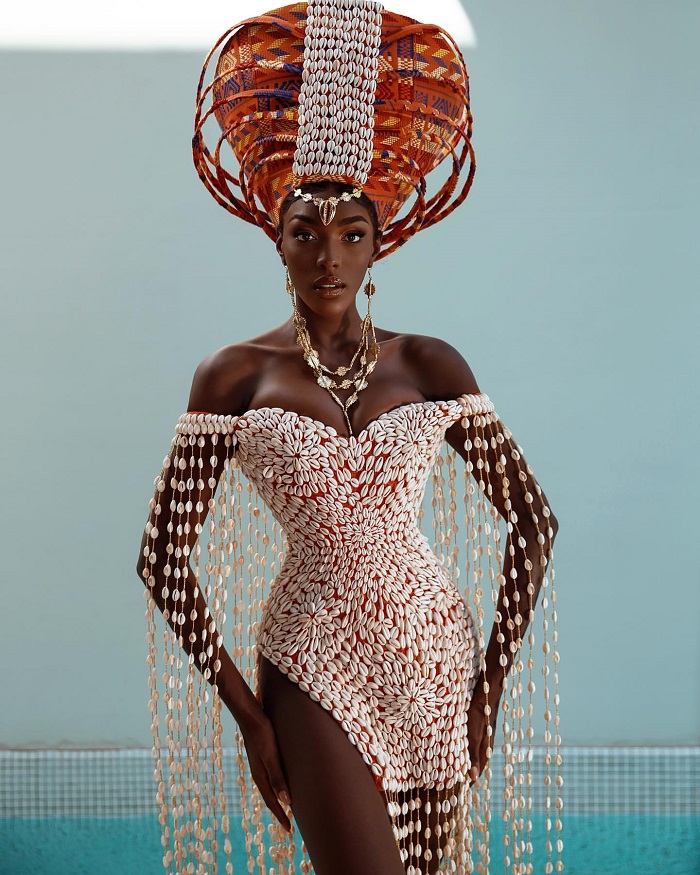 Said Mhamad Photography
The designer is however famous for manipulating cowrie shells into wearable glamour. She's worked with Beyonce before and was the designer behind the cowrie shell pieces in the "Black is King" visual album.