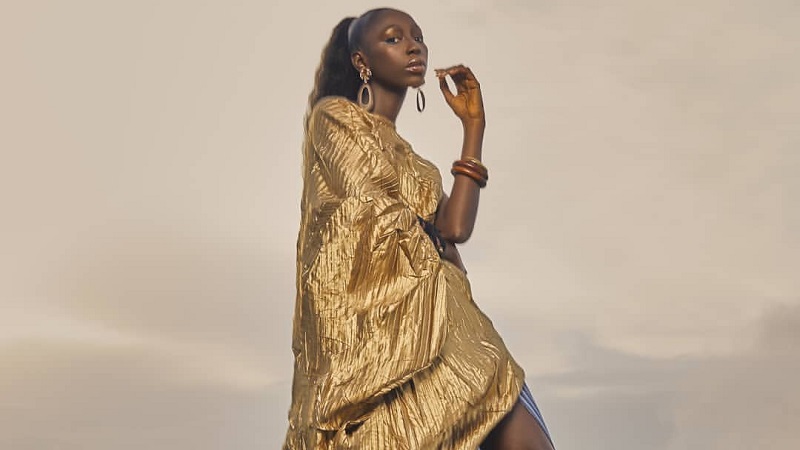 Besides the buzzy Black Lives Matter movement on Instagram, there was another big event that went on over the weekend — Christie Brown's first virtual fashion show, of course. In a move to make fashion shows more accessible, the Ghanaian luxury label presented it's Spring/Summer 2020 in a beautiful digital show.
In collaboration with Sandbox Beach Club, fans were teased about the 45mins fashion show which started at about 6:15 pm and ended at 7 pm (GMT). "Join us for the virtual premiere of our Spring 2020 collection," the show note reads.
View this post on Instagram
The brand also gave fans a glimpse of the venue which shows a cool relaxation SandBox spot.
Presenting the collection, two models Blaq Swan and Aseye Anto sashayed down the runway demonstrating the latest collection that's filled with stunning, trendy, and sophisticated pieces. Of course, Christie Brown is a contemporary ready-to-wear womenswear label, so it's no big surprise the Ghanaian label is staying true to its brand identity. 
Rich African fabrics like batik and an array of wax prints were used to create sophisticated pieces in the collection. There are also metallics in pantsuits, skirts, and dresses, some of which are finished with exaggerated sleeves and corseted detailing. The collection, as stated by the creative director, has all the elements that make the true you is for everyday extraordinary women who embody class.
CB's virtual runway debut comes a few days after a fashion brand Hanifa, owned by a Congolese woman Anifa Mvuemba, used 3D digital models to launch her new collection online. Anita's move was considered innovative and refreshing especially in a time of social distancing due to the Covid-19 pandemic.
"The news came out about how serious things were and I started to feel a bit anxious about everything going on." the designer to Teen Vogue. "I started feeling like maybe it would be insensitive to create and share a new collection online while people were facing very difficult realities."
Although the brand's virtual fashion show was born out of innovation, it happened to coincide with the time of lockdown, according to Mvuemba who revealed to the media outfit that, "designing content using 3D models and now an entire collection has been a complete game-changer for me. And making the launch entirely digital has only been positive for the brand. My decision to keep going could impact our customers for the better in ways I never imagined. That's when I knew it was time."