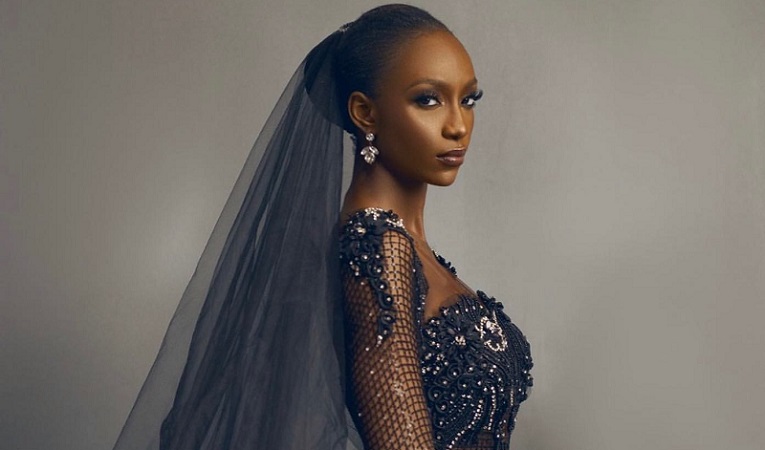 In a time where the number of rape cases in Nigeria is becoming unbearable, Nigerian luxury womenswear brand, TUBO, has released a black wedding collection as a form of rebellion to injustice. The collection is also in response to the racism against the black community in the United States.
An ode to racism and rape, that's the best way we can describe the TUBO's Victoria 2020 collection. Simply put it's pretty, it's beautiful, and the color is entirely black—the color that represents the Black Lives Matter movement as well as injustice. But for TUBO, the blackness of this collection 'represents power, sexuality, sophistication, formality, wealth, mystery, depth and best of all, sheer style.'
"It's a rich, positive, and empowering color," the brand explained in a statement. "That's why it's the choice of colour for most women in position of power and authority. Why then does the idea of a black wedding dress terrify the African bride? 😂😂 Without any external influences, would you wear a black wedding dress?"
View this post on Instagram
We can't get over the gorgeous dresses, especially the shimmering leotard which comes in super ruffled puff sleeves. Everything is just beautiful and the perfect tributes to rape victims like Jennifer, Uwaila Vera Omozuwa, and Tina Ezekwe.
View this post on Instagram
View this post on Instagram
"The world has been so gloomy and bleak lately with all the man-made diseases, racism, looting, and series of rape cases," TUBO added. "Yet we are expected to sit tight and hope that soon enough, beauty will come from the ashes. Then I ask myself, how soon can we put an end to injustice? We demand #justiceforUwa #justiceforTina #justiceforjennifer #justiceforgeorgefloyd !!! For Uwa, she'll never get the chance to wear a wedding dress. Not by choice but because someone snatched away her only chance to life! This fight is not just for these cases but to put a stop to rape, end violence and end racism. Let's get justice for Uwa… Uwa is you and I, she could be your daughter, your friend, your cousin, your wife… Uwa could even be you!!!! #EnoughIsEnough."
View this post on Instagram
View this post on Instagram
Meanwhile, Jennifer is an 18-year-old girl who was attacked and raped by 5 boys in the Northern part of Nigeria, Kaduna. In the same week, another case was reported where Uwaila Vera, a student who went to read in the church was raped and murdered. As for the 16-year old girl Tina, she was killed by a stray from a policeman who sporadically fired his gun. May her soul rest in peace.