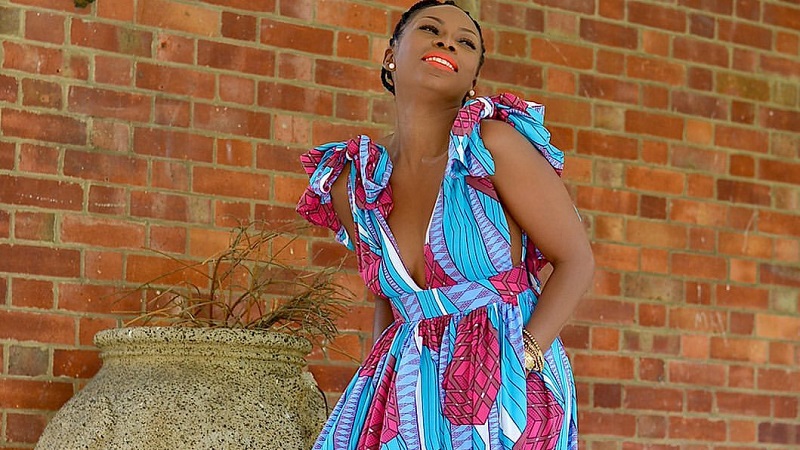 We've got a lot of love for African prints fabric (a.k.a Ankara styles) and not only is it lightweight and perfect for any fashion reign or breakthrough, but the vibrant prints have also continued to remain one of the sought-after articles of fashion. In different styles from blazers, jumpsuits, dresses, skirts, to swimsuits, etc, Ankara fashion is everywhere and every year when it gets hotter outside, it becomes more popular just because there's something exciting and comfy about it. This means it comes in mood-boosting colors and patterns you can wear with any other thing, so it's basically one of the most versatile pieces to be in the wardrobe, if you don't already own at least, like, four Ankara styles already.
Here, keep scrolling for the 5 African prints outfit ideas you'd want to live your life in right now because you can never have too much.
1

.
This little strapless crop top.
View this post on Instagram
Summer dressing is all about freedom and the more shoulders the more impact. A strapless top is a must, and though it works all year round, summer is arguably the most perfect season. And oh, if you want to make cuter, opt for the matching short pants.
2

.
Ruffle days
View this post on Instagram
There's no such thing as a boring piece of fashion when there is a dress with ruffles detailing. This Ankara little prints dress thick all the right boxes on your must-have list. 
3

.
The bow magic
View this post on Instagram
If you're having a bad mood these days, this Ankara mini skirt is a soul-lifting piece of fashion, especially with a bow top in an exciting shade of red.
4

.
A little mini dress in tiered motifs
View this post on Instagram
Put a chic spin in Ankara dress and go for this mini number with tiered motifs and sneakers to tour around the city effortlessly.
5

.
The grown-up style
View this post on Instagram
Not a fan of anything mini or little? Of course, you're not left out. Go for a slouchy long Ankara dress with a moderate slit. This way, you keep the look in a grown-up style but are still peak comfy.
6

.
Sexy but chic
View this post on Instagram
We can't help but we'd rather live our day-to-day and weekend life in this Ankara style with side pockets.