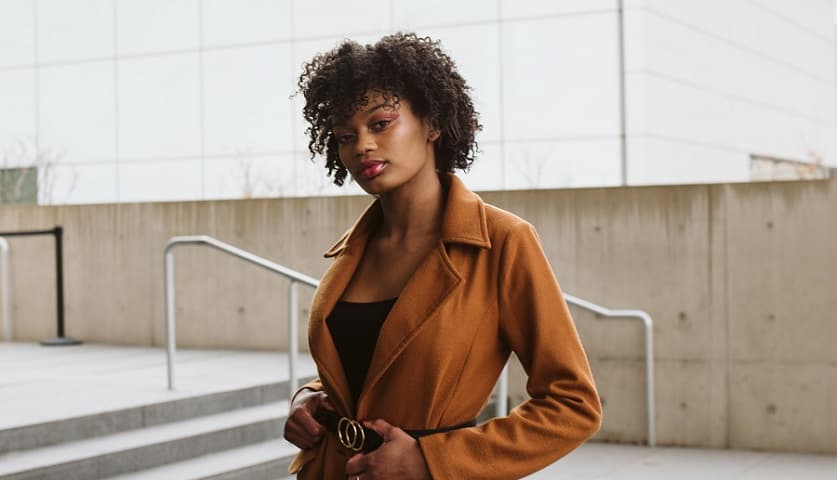 Colors play an integral role in various creative mediums, from fine art to interior design. In fashion, colors enhance, embellish, and set the tone of a look. For years, color-blocking outfits reigned as a unique and fashion-forward styling concept. They create bold looks, daring to match contrasting color pairings.
On the other end of the scale are monochromatic looks. Monochromatic 'fits, like color-blocked outfits, create statement looks, but their tonal symmetry adds a sophisticated touch. They combine artistic creativity with elegance and sophistication, creating stunning fashionable pieces. However, monochromatic looks come with risks of looking bland, blending your clothing items together, and washing you out of the picture. Here are some tips on how to successfully pull off a monochromatic outfit. 
Play With Textures
Like colors, textures enhance a work of art. They create visual appeal and break off different parts of a look. Playing around with textures in your monochromatic outfit minimizes the risks of your final look blending into a solid blob. The more variety of textures you include, the more visual detail you add to your outfit. With only one color to showcase in a monochromatic 'fit, adding a diverse display of textures to your look gives people nuances to look for and appeals to the eye's interest.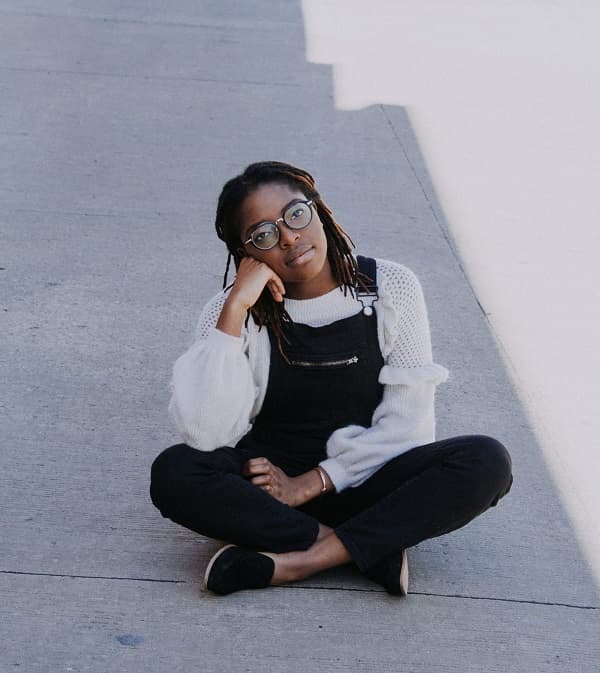 Joanna Nix Walkup/Unsplash
Mix Up Fittings and Lengths
In a similar vein to playing around with textures, mixing and matching the fitting and lengths of each clothing piece in your outfit adds variety to your monochromatic attire. It also solidifies a shape, further minimizing the risks of creating a bland, flat, and blended final look. Popular fitting and length mix-ups include:
A tight-fitted shirt or dress paired with a long and bulky jacket

Skinny bottoms with an oversized shirt

A crop top paired with long baggy pants

Shorts and a loose-fitted shirt

A cropped jacket over a dress

A slim-fitted bodysuit paired with a voluminous skirt

Short-sleeved shirts paired with long-sleeved bottoms
There are many ways to switch up your look without changing or adding additional color. Finding ways to play around with shapes, visual differences, and separation in your outfit makes your monochromatic look more interesting and appealing to viewers.
Style With Contrasting Shades
Monochromatic color palettes still allow you to get creative with color choices. Instead of matching different types of colors, you are pairing different shades. Colors come in a wide spectrum of tones, creating light and dark versions of their original pigments. They also feature varying undertones, providing you with warm and cool alternatives. Many people use contrasting shades as a way to style various pairings in a look, like matching handbags with shoes. In monochromatic outfits, using different shades and warmth of your chosen color creates diversity instead of pairings and visual symmetry.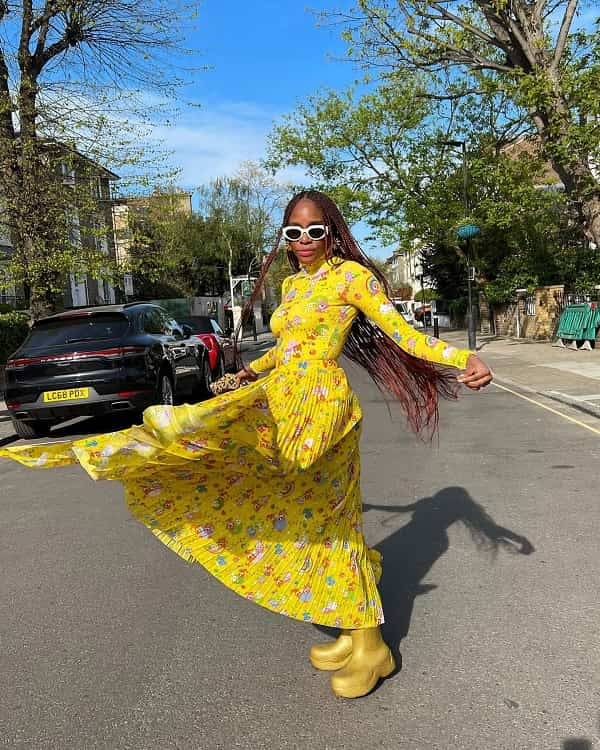 Photo: Instagram.com/Lisafolawiyo
Styling with a monochromatic color palette gives you the opportunity to get creative with other fashion and design features. It allows you to explore and play around with different shapes, patterns, prints, lengths, materials, tones, and textures. Plus, it puts more emphasis on your makeup, creating the perfect opportunity to play around with unique and dramatic looks like a reverse cat eye. Playing with these looks is a means to add additional visual detail to your appearance.
Instead of using color to embellish your look, it forces you to explore alternative forms of details. Successfully pulling off a monochromatic outfit means challenging your creativity, eye for detail, and styling choices. If and when you succeed in pulling off a monochromatic outfit, you create a stunning, sophisticated, and stylish look fit for magazine covers and runways.