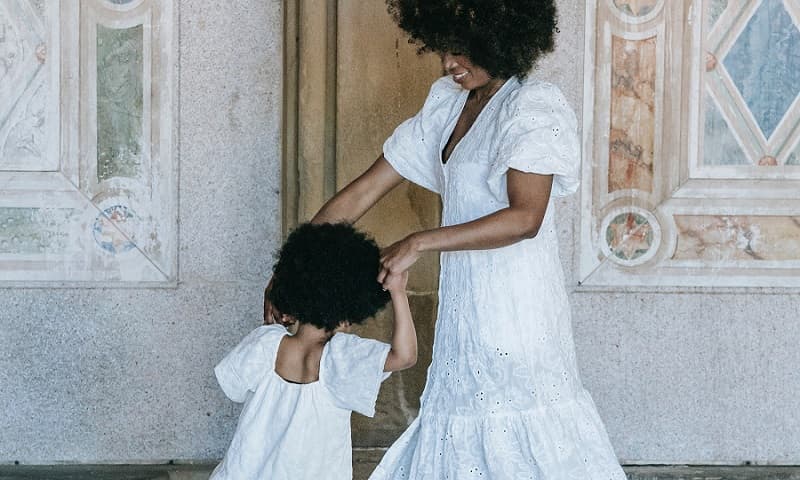 As a petite woman, you may have trouble finding clothes that fit well and look good on you. While some stores do carry petite sizes, they are often limited in selection. Plus, even if you find the right size, the proportions may not be flattering. Ahead, we are sharing the tips on how to style and stun in a midi dress if you are a petite woman. With these style tips, you will be able to syle a midi dress that fit well and flatter your figure.
What is a Midi Dress, if you ask?
Typically, midi dresses and skirts have hemlines that stop halfway between the knee and the ankle. Simply put, a midi dress makes its way down to your mid-calf.
Because of the nature of this dress, it's tricky for a short person. Oh, that's negative, you don't want that. Here — a midi dress can be your best ally on days where dressing free and trendy at the same time is needed. Fortunately, you have a plethora of style options for creating ideal looks for your petite frame.
Just like every other type of dress, the midi dress has got its own varieties including bodycon midi dress, Bardot midi dress, long sleeve midi dress, lace midi dress, and midi wrap dress. Therefore, it's essential that you pick a midi style that complements your body type while looking for or purchasing a midi dress.
How to style a midi dress if you a petite woman
Sentiments aside, it's necessary to point this out — there are no strong rules attached to styling your midi dress regardless of your height. While the dress isn't an issue, your footwear may be. So for every midi dress, sliding into befitting footwear would do, heels or not.
Given that they come in a variety of fabrics and patterns, midi dresses are ideal for wearing in every season. They can also be made dressier by laying coats over them while accessorizing with pieces of jewelry, or they can stand alone with your desired pair of shoes.
Midi dress style tips
While there are many ways to wear a midi dress, there are a few universally flattering rules that shorter women should always go by, no matter the event or season:
Select a length that is slightly above or below mid-calf
For your kind of height, it's not appropriate to purchase a midi dress that stops right on your mid-calf. Here's what you can do — find a midi dress that hits a few inches above or below the knee. Right at the point of purchase, you should measure the length of your legs to ensure that you are getting the right midi dress length for you.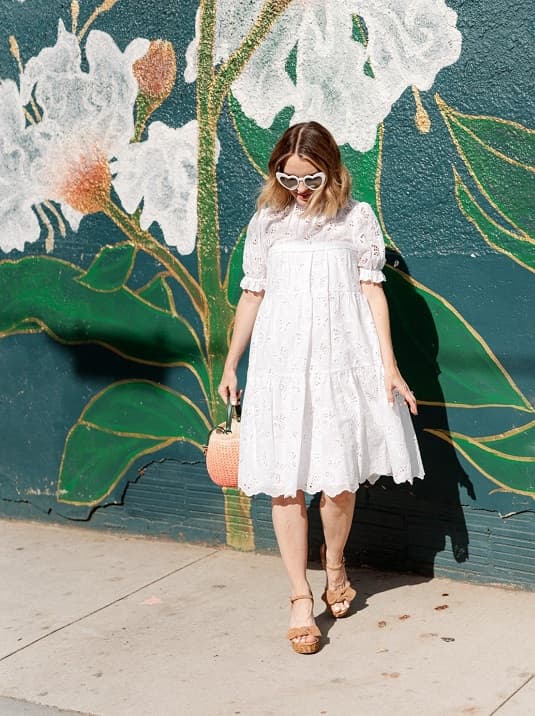 Pinterest Photo
Wear some heels
The goal is to strike a balance while wearing a heel to lengthen the leg and avoid the stumpy appearance that a midi dress may impart. Anything works, including a heel wedge or strappy sandals. The truth is that you can look longer-legged by wearing heels. This is not to say that sandals and sneakers cannot work a look, but in this instance, especially on a formal occasion, you would want attention to be drawn to your dress and shoes rather than your height.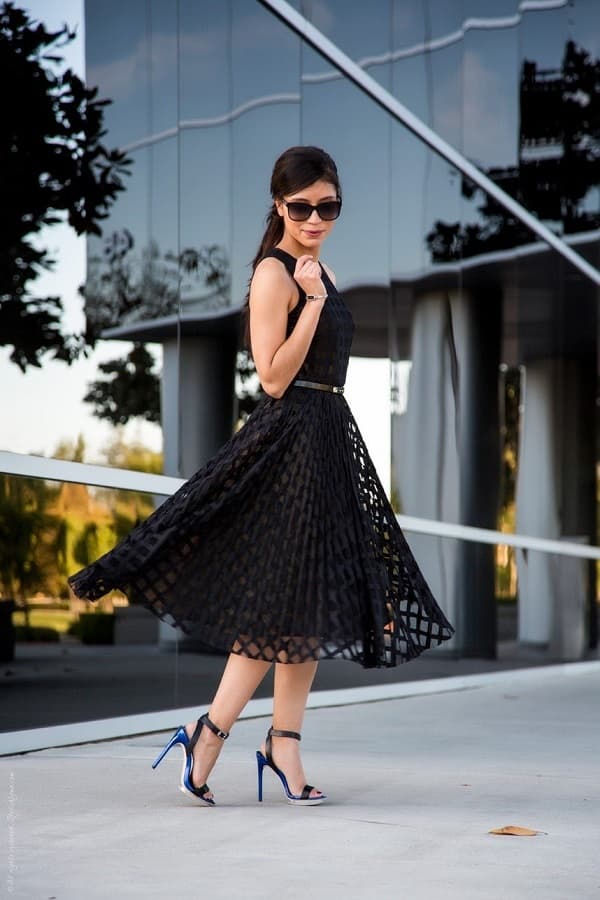 Pinterest Photo
Shop a midi dress in a lighter fabric
Keep it light, simple, and not stocky. You already don't have much height, therefore it won't look good to put even more weight on your frame. Look for layered midi dresses with small extra accents like slits when you're shopping.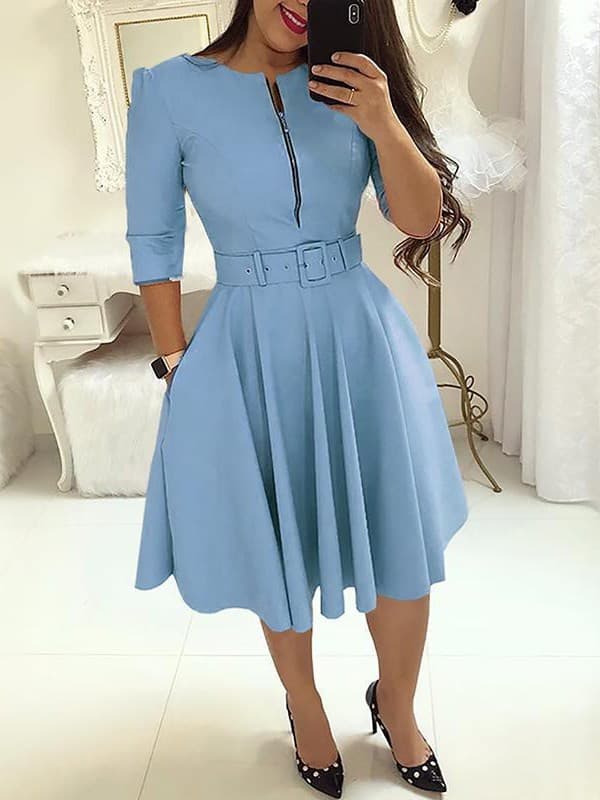 Pinterest Image
Throw on a belt around your waist
Instead of doing something extravagant, you might decide to add a belt to your midi dress if you want to go above and beyond in creating an hourglass form with your attire.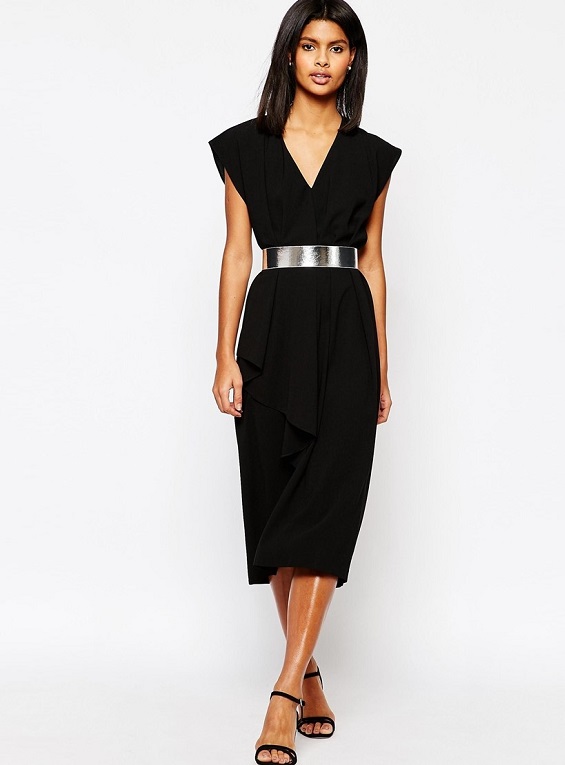 Pinterest Photo
Opt for a Solid Color or the Same Pattern from Head to toe
You shouldn't color block this dress. Purchase a midi dress in a single color or with a pattern that extends from top to bottom. However, if you do insist on a dress with some sort of design on them, then start by looking for one with a small pattern. Small floral patterns, tiny polka dots, etc., are some examples of minimalist patterns and they are absolutely adorable!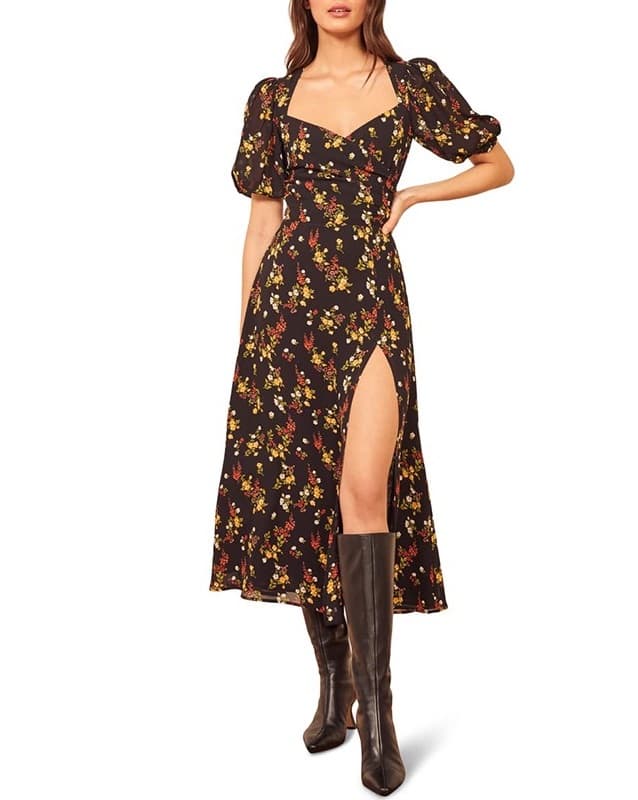 Pinterest Photo
When it comes to midi dresses, there is no awkwardness to be concerned about. Not even if you're short. Typically, a midi-length dress looks best when paired with a short jacket, a coat with an equal or longer hem, or both. You should hear this often — you'd look your best if you wore clothing that is ideal for your style and height.