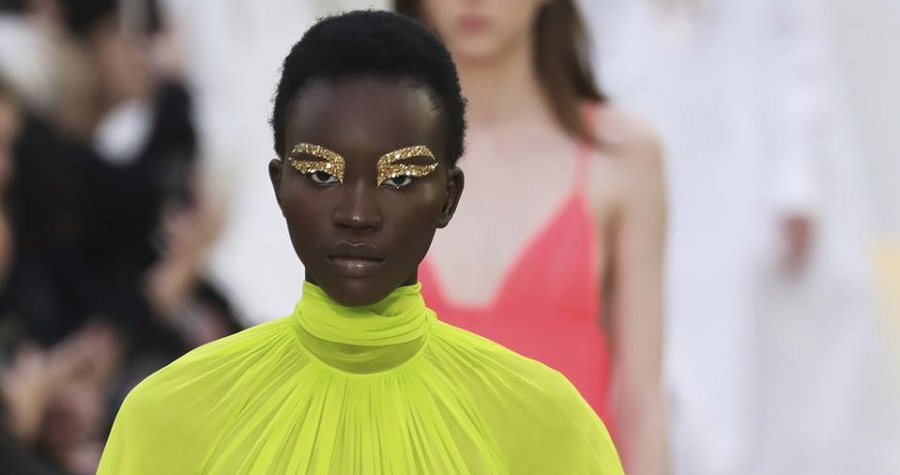 Wherever fashion goes, beauty follows.
And known for its high fashion designing and dressmaking often showcased by a diverse cast of models, Valentino's first makeup collection will debut worldwide in August, with a foundation available in 40 shades, lipstick in 40 shades, and other makeup products.
Designed by the creative director, Pierpaolo Piccioli, Valentino Beauty seeks to celebrate diversity and inclusivity and as per the brand, three words can only describe the collection: experimental, multi-functional, and individualistic.
The Italian luxury brand also tapped 16 talents to represent each of the Valentino beauty shades. For Piccioli, it's about embracing the identity and uniqueness of every individual.
View this post on Instagram
"Beauty is a complexity resolved through love," Piccioli says in a statement. "Beauty is democratic. I look at the identity of each individual, the uniqueness that encloses diversity and inclusivity. Beauty is about grace. Grace is something that you cannot describe, it is a perception. Beauty is something that gives me emotion. It is a connection. For makeup, my vision is Rosso Valentino 22, on a morphing of 16 people." So what does it all mean? Expect the collection to be experimental, multi-functional, and individualistic.
However, fans will have to wait till May 31 for the collection reveal, as its worldwide launch comes in August 2021.