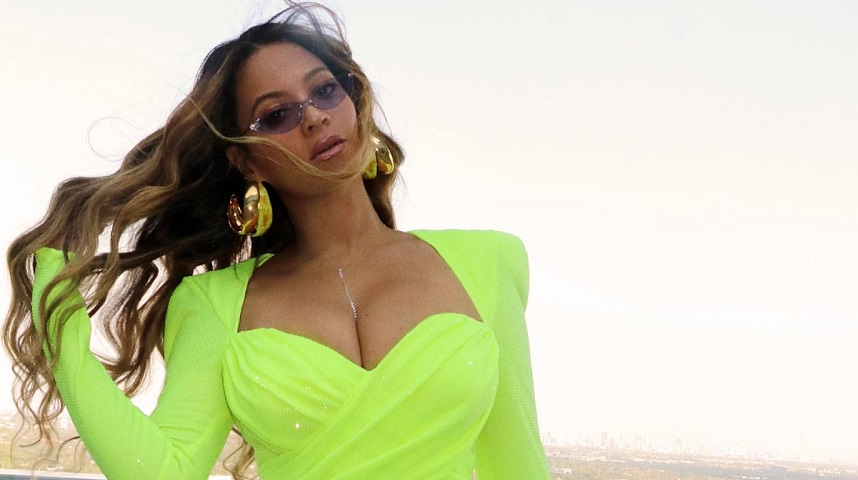 Everyone is once again going wild for the neon green trend this summer.
However, if you're growing tired of channeling your basic hues — think white, black, or the season's favorite, pastel, why not switch things up with neon? Indulging in such a bright and striking color trend is a great way to unapologetically embrace the season just like Beyonce is doing here.
Last night, the mother-of-three was on Instagram again, and per usual, showed off a chic new look. Wearing a little long-sleeve minidress with matching pumps that put her elongated legs on display, Bey streamlined the ultra-sleek look with a coordinating handbag complete with chunky hoops earrings and dimmed eyeglasses. She also wore her signature bouncy curls while striking a pose for the camera.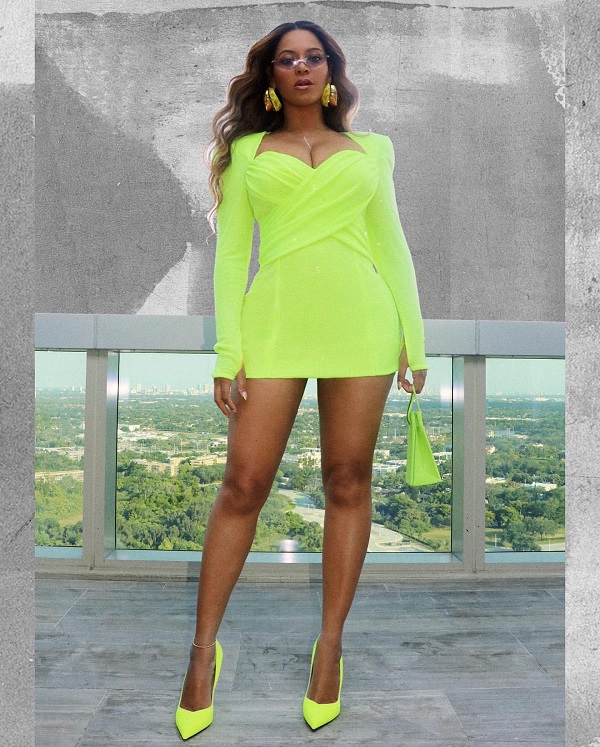 Photo Courtesy
The post, however, had no caption but fans were quick to rave the 39-year-old her latest look.
View this post on Instagram
Meanwhile, the multi-grammy award winner celebrated the 5th anniversary of her sixth solo studio album, Lemonade, thanking all the creatives who participated in the project. "I'm grateful that this body of work has resonated so deeply with so many people," Queen Bey wrote on Instagram along with a photo gallery from the music video. "I'm so thankful for all the beautiful souls involved in making one of my favorite pieces of art. As I celebrate five years of LEMONADE, I encourage everyone to continue healing, loving, forgiving and uplifting."
View this post on Instagram
The 12-song visual album debuted on April 23rd, 2016, and became the No. 1 hit on the Billboard 200, earning the singer her sixth-chart topper. Singles such as "Hold Up," "Formation," "All Night," "Sorry," and "Freedom" were notably the top hits at the time.