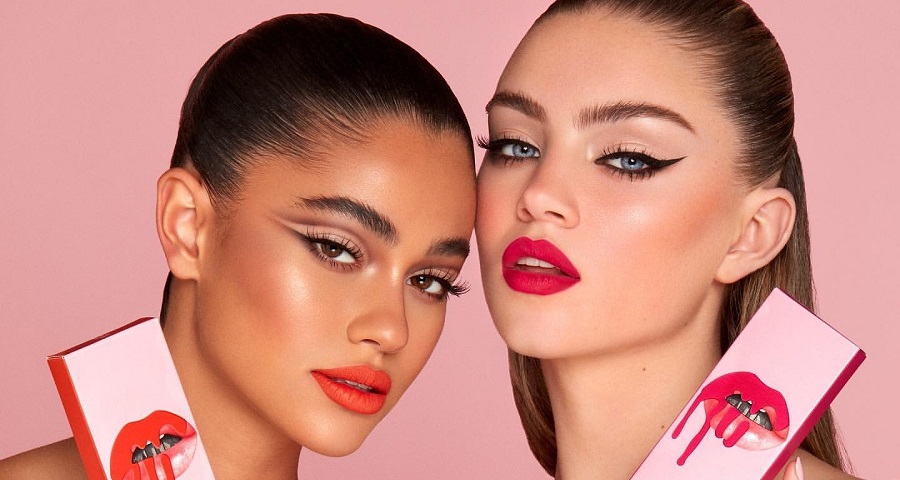 If you really do pay attention to the beauty industry, you'd notice that Kylie Cosmetics went dark a few months ago. But the good news? The sought-after beauty brand by the Kardashian-Jenner youngest sister, Kylie Jenner, is back and better, boasting all-new refreshed and reformulated makeup products.
"KYLINERS 🖤 Can't wait for you guys to try the brand new Gel Eyeliner Pencils! Ultra-creamy and long lasting. 😍 Launching tomorrow at 9am pst," the brand announced on Instagram Wednesday night while also listing the new products along with its features. "💗 15 matte and shimmer shades ✔️ Smudge resistant ✍🏼 One stroke intense color  💧 Waterproof ⏰ Long lasting, all day wear 🍃 Clean, vegan, cruelty free, gluten free."
View this post on Instagram
However, fans were excited about the relaunch and according to the reports, a huge number of them swooped onto the brand's website, causing the platform to temporarily crashed.
As for the relaunch, Kylie brought back the favorite Matte Lip Kits that come in 37 shades as well as the Gel Eyeliner Pencils in 15 matte and shimmer shades. The products are also ultra-creamy, long-lasting, smudge-resistant, waterproof, vegan, gluten, and cruelty-free, according to the brand.
View this post on Instagram
Of course, there are also a bunch of other products in the new launch which include brows, eyeliners, tools, blushes, bronzers, and highlighters.
In a video shared on Youtube, Kylie can be seen giving fans the behind-the-scenes of Kylie Cosmetics as well a brief history of the brand. Since its launch in 2015, Kylie Cosmetics is one of the coveted celebrity-owned beauty brands, rivaling other names such as Fenty Beauty and Jlo Beauty. 
Nevertheless, you can scoot over to Kyliecosmetics.com to have a taste of the new products.