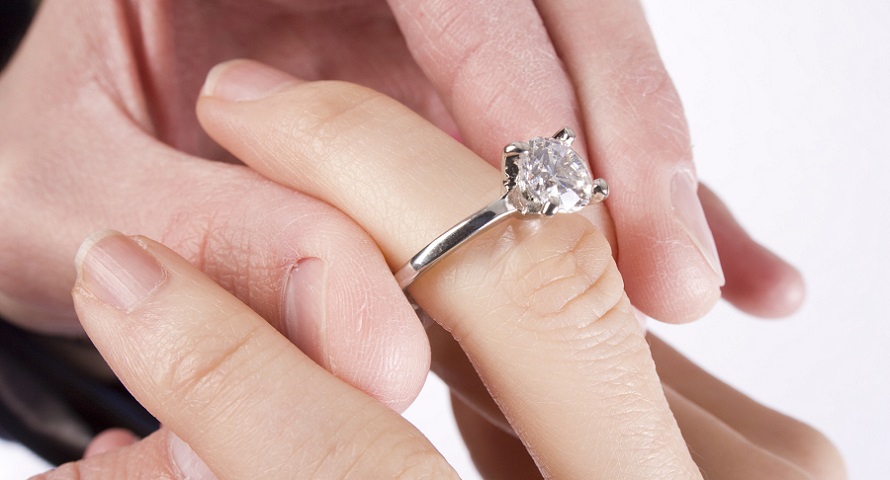 Did you know that about 70% of proposers make their final ring choice less than two months before the actual proposal? If you're feeling like you're running out of time to find the best engagement ring, relax! It's normal.
Parsing through all of those types of rings is stressful, especially if you don't know a thing about jewelry! We're here to guide you toward the perfect engagement ring for your partner. Read on for a few quick tips.
First: Know Your Budget
This is the most important part of buying an engagement ring. You need to know how much you're actually able to pay. An outdated rule of thumb said that the person buying an engagement ring should spend three months of their salary on it, but this isn't true. It was part of a marketing campaign by De Beers (a diamond ring company). 
The cost of the ring does not correlate with how much you love your partner. It also doesn't have to correlate with how nice the ring is. If diamonds aren't in your budget, consider other more affordable options, such as lab-created diamonds, moissanite, or even other more unique stones.
Suit Your Partner's Style
You might think that you've found the perfect engagement ring, but is it the perfect ring for your partner? Before you buy a ring, try to evaluate your partner's personal style. Remember that they're going to be wearing the ring full-time, so it needs to suit their aesthetic. 
Do they have an obvious jewelry color preference? If your partner always wears yellow gold, getting a white gold or silver ring might not be your best bet. It won't match! If your partner prefers simplicity, an ornate and extravagant ring might not suit them. 
No matter how beautiful the ring is, you need to consider whether or not it's something that your partner would actually wear. 
Ask For Help
It's no secret that trying to buy an engagement ring is tough. You have seemingly countless options, and if you're not already into jewelry, the process is overwhelming.
Why not ask for a helping hand? There are a few ways to go about it.
First, if you're not willing to ask people who know your partner for help (maybe it's a big surprise), consider working alongside a jeweler to create a custom engagement ring. They can guide you toward the best choices based on what you know about your partner. Click for more information about buying a ring or working with a jeweler.
We recommend also talking to your partner's friends and family members, however. Remember that they know your partner best and they can guide you. They can even help you with sizing. 
When In Doubt: Consider Shopping Together
Did you know that many people choose to bring their partners with them when they go ring shopping? Sometimes this happens after the actual proposal. You could give your partner a placeholder ring and then find the "real ring" later on. You could also shop together before the proposal. It's okay to let your partner know that you're planning on getting engaged. The proposal itself can still be a surprise.
Not everyone is comfortable with this, but it's a great way to ensure that you purchase an engagement ring that your partner is sure to love. 
Are you ready to find the best engagement ring?
Finding the best engagement ring for your partner is stressful, but think about how excited they'll be when they put it on their finger! It will be well worth all of this anxiety.
Keep this guide in mind when it's time to start shopping and good luck with your proposal!