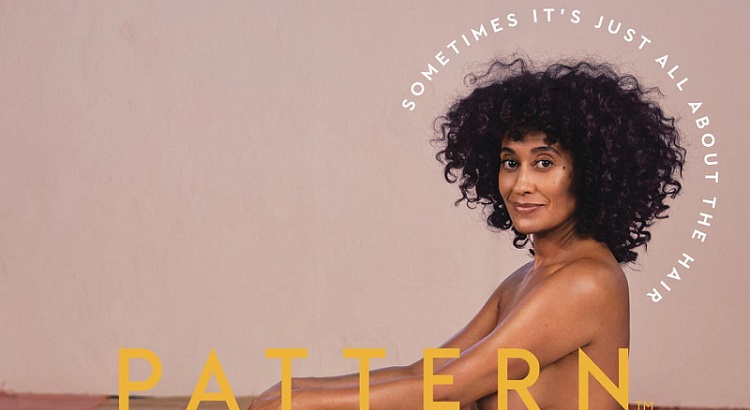 Without ignoring its glamour, curly hair is no news the most difficult kind of hair to manage and in a time like this where women are still struggling to embrace their curls, Tracee Ellis Ross is about to put an end to the widely-known beauty conundrum.
The American actress is set to launch a range of hair-care products to empower the community of women with curly, coily, and tight-textured hair from 3b to 4c. Announcing the launch on her social media, the star cited that "the formulas are unique and packed with luscious & safe ingredients. She also added that she had tried 74 different samples to ensure the formulas are satisfactory.
With the brand named 'Pattern Beauty,' Tracee's haircare collection will include shampoo, hairbrush, three targeted conditioners plus a leave-in conditioner, and two hair serums.
According to the witty Black-ish actress, since conceiving the idea over a decade ago, the product formulations have been in the making. "Most of us in this community have had to become our own experts…we have had to make our own things in our own bathrooms. So to be able to offer a selection of products that work together and support each other is important to me," she told WWD.
Meanwhile, the 46-year-old star also took to Instagram to reveal her personal struggles with her curly hair and how she eventually embraced and accepted the curls. In the lengthy post, the actress asked, "if your hair could talk, what would it say?"
I can literally chronicle my journey of self-acceptance through my journey with my hair, she wrote. Growing up, society told me there was a right way to wear my hair and a right way to look. those ideals didn't match what i saw in the mirror, so i tried to beat my curls into submission— putting body lotion in my hair, sleeping in rollers, blowouts, relaxers, texturizers, ponytails so tight they gave me a headache; and i even whipped out an iron (the kind you use for clothes) in an attempt to straighten it that way.
View this post on Instagram
Trying to make my hair look "easy and breezy", "bouncin' and behavin'" actually had the opposite effect. my hair was broken, damaged, and tired of trying to be something that it wasn't.
i finally took the leap and stopped relaxing my curls, thereby beginning the healing journey towards loving my hair. it was a long road to knowing, understanding and, eventually, loving my curls. now i just let them be the happy little ringlets and zig zags of joy they want to be.
if your hair could talk, what would it say? #fbf#hairlove.
Although there's no assurance whether the products will be rolled out to other parts of the world, Tracee's Pattern will lunch on 9th September at Ulta store in the US, as well as on Patternbeauty.com.