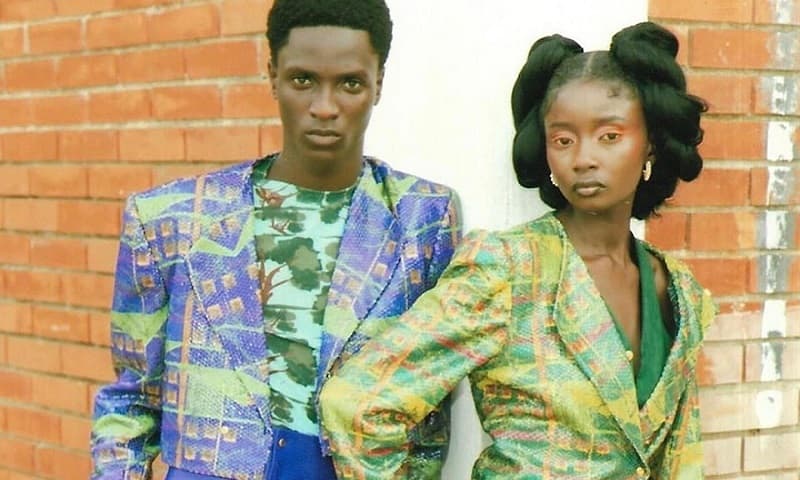 Africa has been regarded in a variety of ways with fragments of its past still determining its future prospects. This is not surprising because the riches abundant in Africa are in great depths and one of the most powerful pieces of history that have become an integral part of our lives and traditions as a continent is the African fashion. It is the infusion of this rich culture that has found its way into the bold, inventive African textile and patterns that are existent today. As you may already know, there is no way to discuss anything African in connection to fashion without first discussing where, why, and how much this phenomenon has evolved into one of the most exotic highlights in the world of fashion, globally.
African Culture and its influence on fashion
African fashion is multi-cultural due to the continent's vast diversity. Clothing varied from brilliantly colored textiles to abstractly embroidered robes to beautiful beaded bracelets and necklaces throughout ancient African culture. By all standards, African fashion finds its unique roots in African culture.
Due to a dearth of historical records, it is challenging to determine how African clothing and fashion by extension evolved. However, a significant portion of the early African clothing history has been cobbled together from art, oral histories, and practices.
One thing is notable though: Africans have never been so concerned about warmth. They didn't dress as if they had to be both sleek and toasty at the same time. In fact, the early kinds of clothes were animal skins and hides. Full robes in the ancient African culture signified status or a ritual or passage of time as individuals transited from one stage of their lives to the next.
Women started wearing grass skirts and raffia stitches at the height of creativity. At that time, creativity was booming. They started putting trinkets on the exposed regions of their bodies at the same time. This also comprised more ornate headdresses and jewelry that was worn specifically at significant occasions and fashioned of feathers, bones, and bits of ostrich eggshell.
Observed anything? African men and women experimented with many things, observed that they worked, and adopted them. The influence was within; their desire to explore new things with what was available to them caused the cultural effect on their traditional clothing to exist.
Traditional African textiles and techniques
Africans largely use textiles to express themselves, which helps them establish their identity and various African cultures have worked really hard to honor their past via the use of textiles. The fabric has been used for many centuries as an artistic mode of expression as well as a way of decoration. It is not a sin if the world right now needs more of its ingenuity and the nostalgic energy it represents.
Nowadays, being "proudly African" means more than simply saying it; it also means living it. Thankfully, Modern African designers are using our special fabric to highlight the similarities and differences between previous and more modern forms of artistic expression in Africa.
Animal hair was once weaved to insulate homes before the invention of modern stitches. These hairs were also utilized to make clothes, walls, windows, and door hangings, along with fibers from different plants and trees. As textiles advanced, they were also employed as a form of exchange. Many of the traditional patterns and weaving techniques are still in use today and play a significant role in African lifestyles.
African traditional textile creation, design, and embroidery are ancient arts that have been utilized to communicate significant cultural information. If you're familiar with some traditional sequences in Africa, fabrics do take the center stage during celebrations and events. You can consider embracing the African textile if you want to have a deeper understanding of the diverse cultural, social, religious, and political aspects of African cultures. It is too sophisticated to be uninformed about.
Speaking of sophistication, textiles are made using a variety of processes, including weaving, dyeing, appliqué, stitching, and printing. Printing, dying, and hand painting processes were used on every type of woven fabric as well as on leather bark. The majority of the fibers used for weaving traditionally are cotton, although other materials including wool, silk, raffia, bark, and bast fibers like flax and jute are also used to make linen fabric.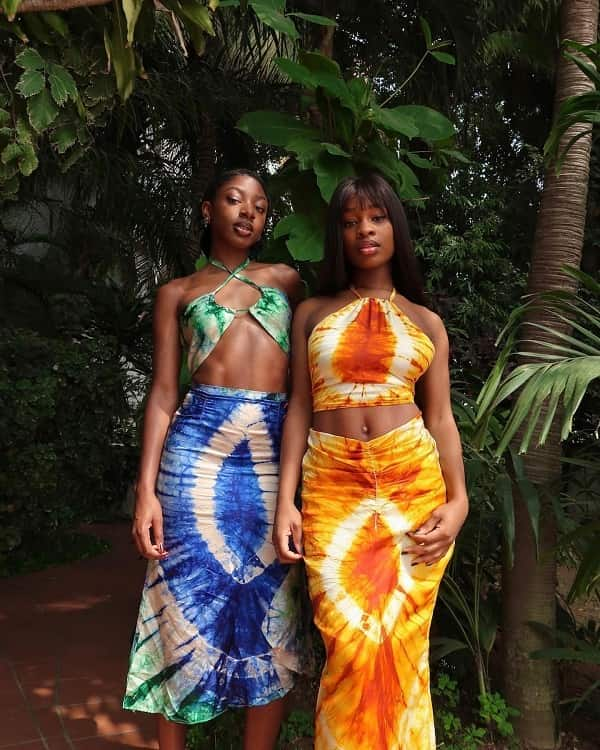 Some aftermaths of these unique techniques and quite attributed to the several tribal, textile tricks of creatives across the nooks and crannies of Africa include:
Bogolanfini — a handmade Malian cotton fabric traditionally dyed with fermented mud.

Bark cloth

— a sacred fabric of the Baganda people who live in the Buganda kingdom in southern Uganda. The fabric is usually harvested from the inner bark of a Mutaba tree during the wet season

.
Aso-oke —

a hand-loomed cloth woven by the Yoruba people of southwest Nigeria.

Adire

(tye, and dye) — is an indigo-dyed cloth that is produced by the Yoruba women of southwestern Nigeria.

Boubou — popularly known as the African kaftan or the Classic West African robe.
Adinkra — decorated with Adinkra symbols and worn on important occasions, especially at funerals of family relations and friends)
Kente — overall aesthetic clothing is quite popular in Africa for its unique and contemporary representations of the Ghanian culture.
Ndop — a traditional Cameroonian garment commonly referred to as the "Bamenda Gown" It is usually hand-embroidered with wool fiber in a variety of colors.
Kuba — a piece of Congolese textile manufactured by gathering and preparing raffia fibers for weaving and embroidery, weaving the basic cloth unit, dyeing the embroidery fibers, and then adorning the woven fabric with embroidery, applique, patchwork, and dye.
Kanga — colorful cotton printed cloth. It is a popular garment worn by women and occasionally by men throughout Eastern Africa.
Kitenge — a thick, vintage textile from East Africa, printed with rotary spinning machinery. Kitenge is sold in body-covering lengths.
And of course, the contemporary yet controversial textile —Ankara, which was introduced to West and Central Africans by Dutch merchants during the 19th century.
It is important to respect the hard effort and ingenuity put into making these fabrics and collectible pieces of art, especially when they are produced in remote areas without easy access to advanced machinery.
Nonetheless, the reality that surrounds the nature of African textiles is that when traditions fade and authentic goods become scarce, their value will rise.
The rise of African fashion designers
Due to the innovative influence of the industry's leading lights and trailblazers, African themes, prints, and textiles have over time made a comeback onto the world scene. The consistency is commendable. I mean, African-based fashion entrepreneurs make it a duty to advertise and market their businesses at regional and continental expos.
Africa's culture and fashion have garnered considerable attention worldwide over the past ten years. However, the rise of African designers cannot be pinpointed with certainty, but there is evidence of a new generation of designers in Africa and the diaspora who have begun to move up the fashion industry's ranks.
African fashion has seen a resurgence of young, talented designers like Maxhosa, Christie Brown, Imane Ayissi, Lisa Folawiyo, Orange Culture, Thebe Magugu, Kenneth Ize, Sika'a, Aaks, Duro Olowu, amongst others. With a special fusion of the rich, deeply ingrained cultural African textiles and the current demands of the global fashion industry, these ones are consistently breaking new grounds to reach astounding heights of inventiveness and originality.
Because of this unique diversity and cultural contributions, there has been a cross-national drive to recognize and collaborate with a larger range of African designers. This has also led to the extraordinary leap of African fashion into the public eye.
Alongside the inter-collaboration between African designers and others across different continents, African fashion is increasingly being promoted online, with websites focused on the continent's fashion industries in South Africa and Nigeria clearly leading the way.
This has undoubtedly led to the emergence of a number of trends that are now directly attributable to African roots, with consumers of various races establishing an affinity group for African art and design enthusiasts. Social networking has undoubtedly helped both established and upcoming African designers by reviving the continent's fashion industry throughout time.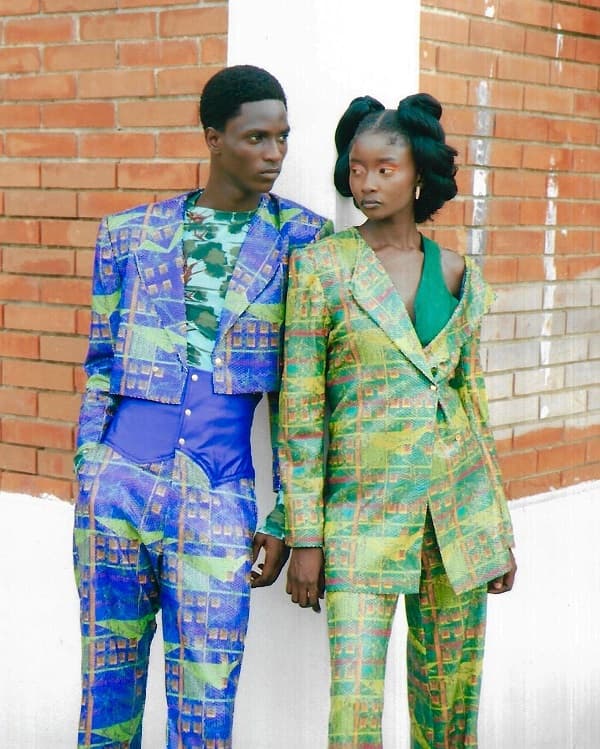 Contemporary African Fashion
You'll quickly discover that there are a ton of contemporary African fashion labels if you desire to browse for them. This is because African clothing is daily reinvented to correspond with the times, thanks to the proliferation of designers.
Purchasing African clothing used to be a significant challenge but that's not the case anymore. In fact, the current generation of renowned African designers now makes use of really innovative ideas to help transition the textiles considered old, into the future. The following is a list of some African designers who are treading the contemporary path with an infusion of African heritage.
The long-established textile industry in weaving, dyeing, and printing has given rise to contemporary dress styles in Africa and even beyond, although these traditions continue to coexist with western trends. Examples of these clothing include the dashiki, kaftans, and African prints. As already established, a majority of current global fashion trends are actually influenced by African culture, although women are leading the way in this regard.
The future of African fashion
Fashion is not just a part of the African economy; it also serves as a prism through which we may explore cultural expression and the wider economic and social effects of the creative economy. Therefore, it needs to be preserved, and there is no other way to do this except through using the media; a force that transcends the current time.
Additionally, achieving the right balance between textiles and wearable art is a skill that demands constant improvement, which is impossible if there is no reliance on future results. Again, consumers always insist on luxury and premium and this means that future success for African fashion depends on maintaining consistency and high standards.
To create a sustainable Pan-African environment and boost competitiveness against the dominance of well-known brands in Africa, strong alliances should be established and honestly maintained with international retailers, suppliers, and consumers.