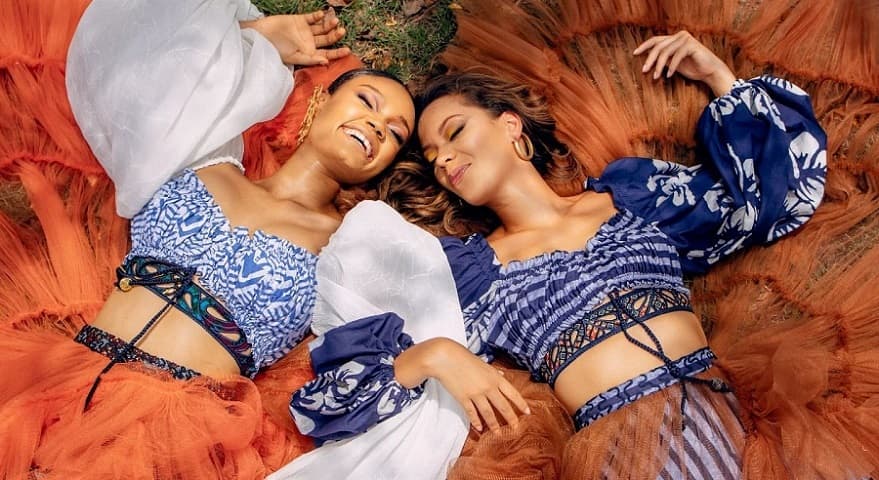 Fashion has been an essential facet of life since the dawn of civilization, with Africa playing a distinctive role while accounting for only a small portion of the global fashion industry. However, the already evolved and flourishing creative vision of the key industry players is critical to keeping African fashion on-trend. The obstacles remain, ranging from inadequate supply chains to a lack of international partners and poor infrastructure. All of this must be handled immediately.
Regardless of the underlying concerns, an accurate point of reference would be the once-quiet-now-loud growing nature of African fashion. With Africa having emerged as a mecca for designers who aren't afraid to make strong fashion statements decorated with bright, hues and sprinkles of the continent's cultural signatures, who knows, maybe "Made in Africa" is set to take over the world in no time.
A brief history of African fashion
If there's one universal truth about Africa, it's the creativity that is deeply rooted in us; our actions, and even extended to our various ways of life. Little wonder the history of African fashion is an interesting one that cannot be overlooked when talking about how much African fashion has evolved. African fashion has a rich history, which the historical community at large is finally beginning to recognize.
African clothing was for a very long time associated with mud cloths and leopard skins and was generally considered weird —this is speculated to be about 180,000 years ago — the time recorded in history to be the advent of clothes for Africans. While this may be true, more Africans wore light clothing due to the continent's temperate climate. Women wrapped their breasts or their waists, while men wore loincloths or aprons. This, to me, screams liberation. Africans were initially free people, and this had a significant impact on the fundamental traditional clothing that still exists up till now.
Prior to the widespread use of bark cloth and furs, the rest of the bodies of both men and women were embellished with paintings and decorative marks. With the invention of so much progress over time, the entire world has been motivated to connect with African culture and style over the years via observation of both its distinctive past and its future potential in the fashion market.
The African fashion industry today. What is driving the growth of the African fashion industry?
The African fashion industry is growing at a rapid pace. In the last decade, we have seen a surge in the number of African designers and brands making a name for themselves on the global stage. This growth is being driven by a new generation of African consumers who are increasingly aware of and interested in fashion.
Photo courtesy: Orange Culture
Historically, prints have always been the center of attention. These designs are anchored in heritage, with African craftsmen utilizing original, indigenous processes in their curation and employing other local craftspeople. It is on this unique standard that the continuous global and continental interest in African fashion is hinged.
The African fashion industry is one with many indigenous and contemporary brands with its thriving presence so evident across borders. Due to the industry's high dynamism, push for innovation, and involvement of creativity, the African fashion market trends continue to change.
Many African designers' abilities, inventiveness, and creative ideas have led them to start appearing in international fashion events. Similarly, the promotion of African culture and heritage through distinctive textiles and fabrics has drawn the attention of contemporary fashion enthusiasts worldwide.
A remarkable development is that Africa now holds a sizeable market share in the fashion sector, breaking free from preconceived notions. Not only that, but as its buying power ratio rises, it is predicted to climb significantly over the following few years.
The challenges facing the African fashion industry
As with other industries, African fashion faces its own challenges, and these things cut across several aspects of the business itself. One of the biggest challenges is the lack of infrastructure. In many parts of Africa, there are no proper roads or transportation systems, which makes it difficult for designers to get their products to markets. There is also a lack of skilled labor, as most African countries lack fashion schools. This means that designers have to rely on foreign education, which is often more expensive.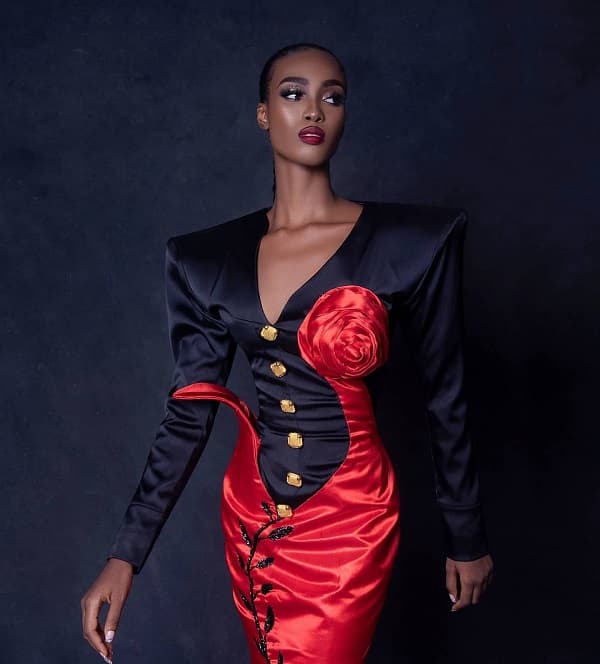 Photo Courtesy: Weiz Dhurm Franklyn
Another challenge is the competition from cheap, imported products. Due to the low cost of production in Asia, many fashion brands have begun to source their products from there. This has made it difficult for African designers to compete on price, as their products are often more expensive. This emphasizes the reality that it's past time for everyone in the business to acknowledge that we need to take efforts to make the sector more sustainable for both established and emerging brands.
The major players in the African fashion industry
African designers have over the years displayed remarkable levels of innovations and originality. And this is due to the designers who have dedicated their time and creativity to shine a spotlight on Africa. To reinforce this milestone, top international publications like Vogue and Forbes have produced in-depth pieces about the sheer creativity of African designers. In addition to being featured in the mainstream media, African fashion brands have been and continue to be showcased on major fashion shows like those held in New York, London, and Paris.
Names like Christie Brown, Lisa Folawiyo, Imane Ayissi, Gert-Johan Coetzee, Orange Culture, Thebe Magugu, Kenneth Ize, Duro Olowu, and Andrea Iyamah, are just the few who have made a mark in the African fashion industry. So with these strong forces, we can say that the African fashion industry is undergoing a renaissance, with designers creating unique, stylish, and sustainable garments that reflect the continent's diverse culture and heritage.
The future of the African fashion industry
The African fashion industry is on the rise. With more and more designers and brands emerging from the continent, the future of African fashion is looking bright.
There are a few reasons why the African fashion industry is growing. First, there is a growing demand for African-inspired fashion. As the world becomes more connected, people are becoming more interested in African culture and want to incorporate it into their own style. Second, there is a growing number of African designers who are gaining international recognition. Thanks to the internet and social media, African designers are able to reach a wider audience and showcase their talent to the world.
The future of African fashion is looking very bright. With a growing demand for African-inspired fashion and a growing number of talented African designers, the African fashion industry is poised for even more growth in the years to come.