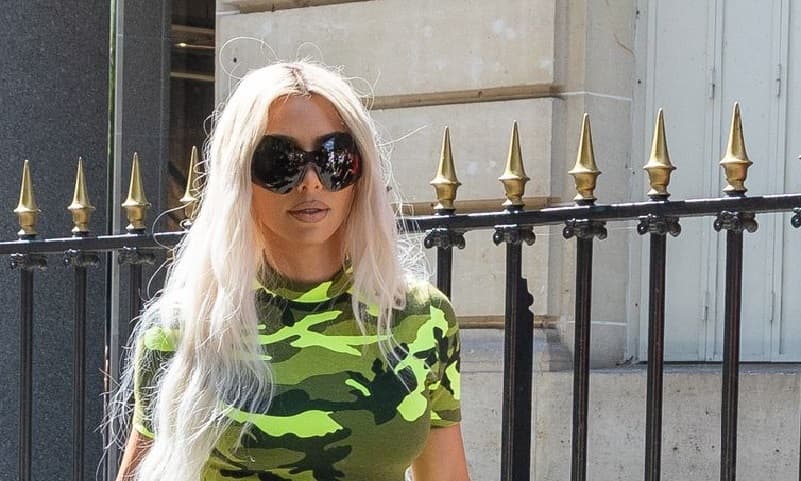 For many years, we've pretty much seen Kim Kardashian in many shades when it comes to fashion. From monochromatic animal prints to the hot pink shade to neutral-colored looks, Kim has rocked them all. But the reality star is currently into some vibrant shades and in Kim's true style, she's killing it.
The mother-of-four who's currently in Paris for the 2022 Haute Couture Week was photographed yesterday sporting some dramatic bright neon. She wore a skin-tight camo top and a pair of leggings with a coordinating pair of heels. Kim accessorized the look with a pair of black sunglasses while carrying what looks like a sequined handbag. She also wore her long, shoulder-hovering hair in platinum blonde. As per the reports, she was seen shopping in Balenciaga shop.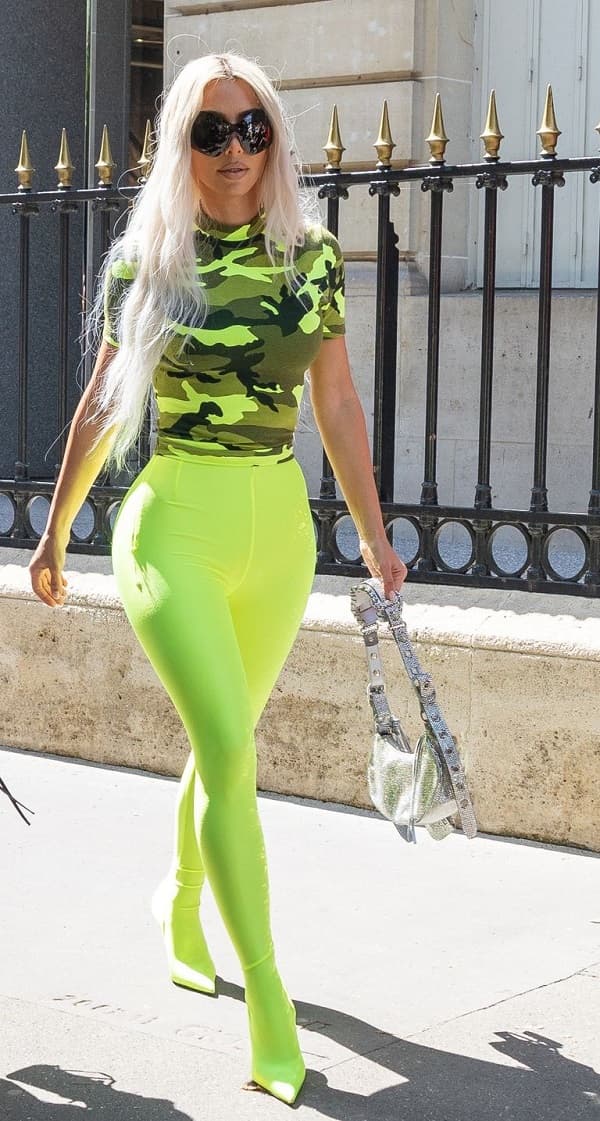 Photo: Marc Piasecki/Getty Images
Kim was spotted with her daughter, North West who looked gorgeous in her father Kanye West's famed Pastelle Varsity jacket with black pants and studded sneakers. The mother-daughter style sure attracted a lot of attention.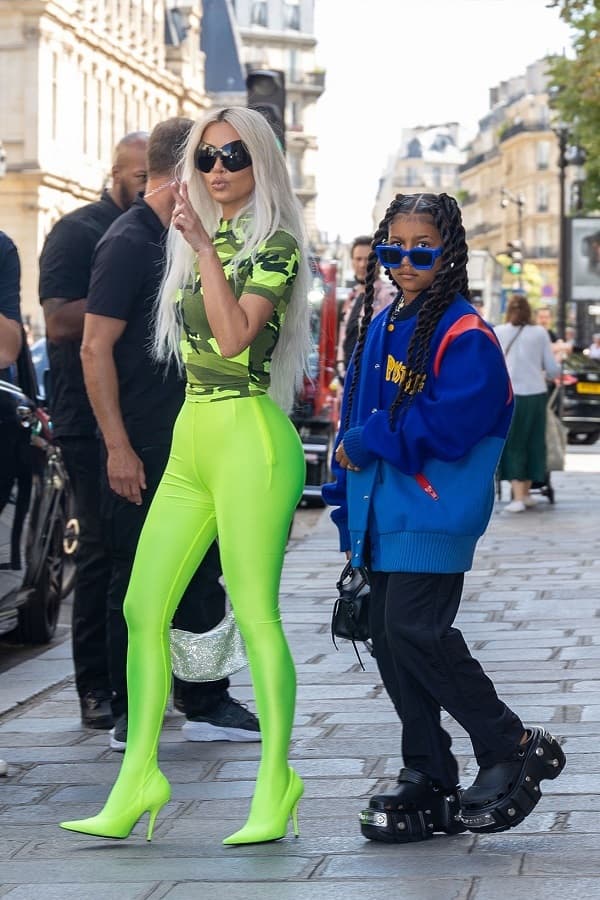 Photo Courtesy
The Kardashian sister has been donning these form-fitting Pantashoes in a variety of colors and styles practically every day. She had recently worn a skintight black leather Balenciaga suit, complete with a crisscross crop top and leather pants when she went out the other night in LA following her sister Khloe Kardashian's 38th birthday celebration.
We're not exactly sure if Pete Davidson, Kim Kardashian's boyfriend, is in Paris with them. The duo has maintained a largely low profile in recent times. However, Davidson and Kardashian's relationship has developed progressively, and after six or more months of dating, Davidson is finally getting to know Kardashian's four children with her ex-husband Kanye West. Affirming this, a source told E Entertainment that "Pete and Kim's relationship has become more serious, and Kim feels very comfortable allowing Pete to be around the kids and has spent a lot of time with them recently. Kim didn't want to force anything and loves that it has been a natural progression. She loves that she can trust Pete to take them to do activities on his own."