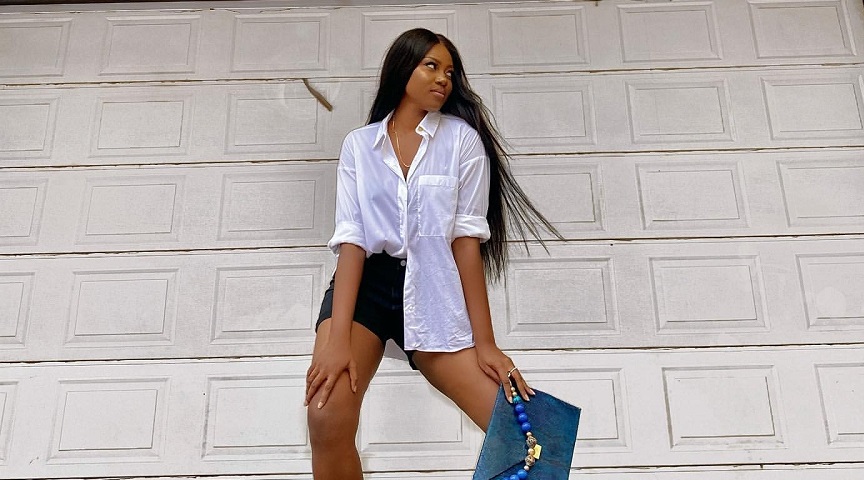 Yvonne Nelson has been laying low in the past few weeks, but that doesn't mean the 35-year-old actress hasn't kept busy. She's collaborating with Yunizaah, a Ghanaian luxury handbag brand to create must-have African-inspired handmade purses.
The collaboration which sees the leggy actress turn fashion designer for the first time — has just hit the Internet, and Fashion Police NG has the first look at the items. The collection which consists of four beautiful purses (Meg /Rynit/ Aurora and Yude as she calls them) plays into Nelson's own aesthetic, are made with sleek snakeskin leather, cowrie, and multicolored beaded handles. 
View this post on Instagram
"I'm excited to announce my Collaboration with @yunizaah..," the actress shared the exciting news on Instagram this afternoon. "I DESIGNED these 4 beautiful purses (meg /rynit/ aurora and yude) Real leather, hand made with so much love and off course paying attention to our lineage surely a must have you can get yours from @yunizaah ."
View this post on Instagram
For the campaign image, the 35-years-old beauty who's no stranger to showing off her mile-long legs struck a serious pose in a button-down white shirt, short black denim pants, and towering heel sandals. She also sported a long, waist-length wig with her left hand stylishly flaunting the bag. Nelson oozed style and we don't know about you but she's really selling this bag to us. 
While you might pass her for a fashion model who she's already one, this marks Nelson's first major fashion collab and we can't wait to see more of the Ghanaian star. Meanwhile, Yunizaah x YN Collection is available on Yunizaahstore.com.