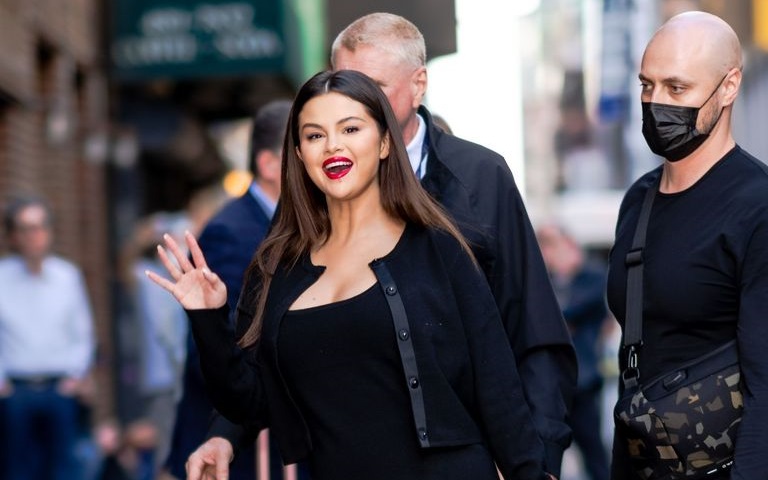 She's been busy promoting her beauty brand, Rare Beauty, and Selena Gomez who was a guest on Stephen Colbert's The Late Show was photographed making her way to the show last night. 
Looking absolutely chic in an all-black look, we expected nothing less from the singer. Wearing a little black dress which she topped up with a matching cardigan, Gomez completed the look with a pair of black barely-heels and eye-catching red lips to wow her spectators.
With the classic dark hue along with a pop of red, her look was timeless.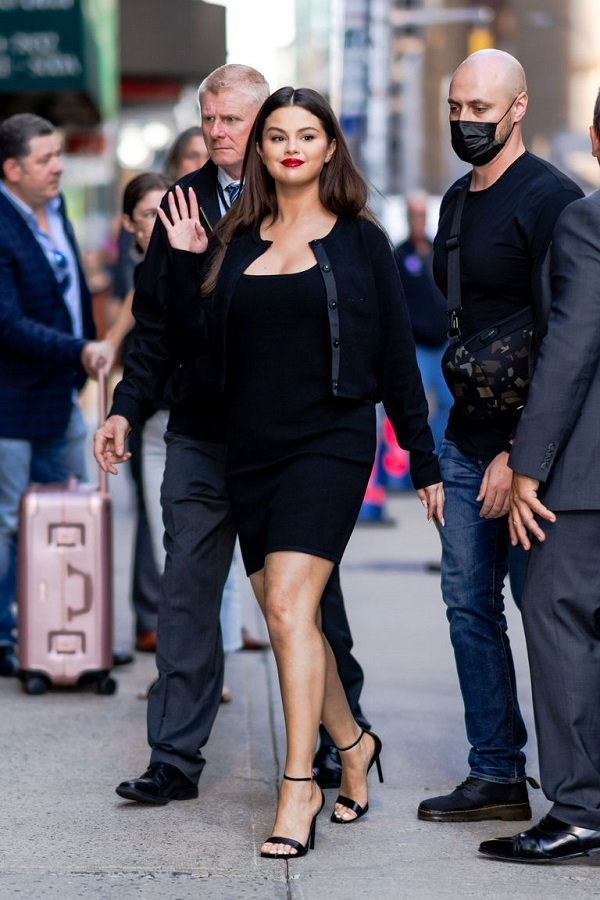 Gotham/Getty Images
Gomez however revealed her beauty routine for her second Beauty Secrets for Vogue yesterday. In the video, the 29-year-old star demonstrated her going-out makeup skills using liquid liner and lip gloss from her beauty brand, Rare Beauty. Gomez started off the tutorial with such excitement, saying, "I'm gonna show you what I do for an evening look" and she then went on to light up a scented candle. "I Love to light candles," she explained. "It's just like super, I don't know, romantic, if that makes sense, gets me in the mood. 
Watch the video below: