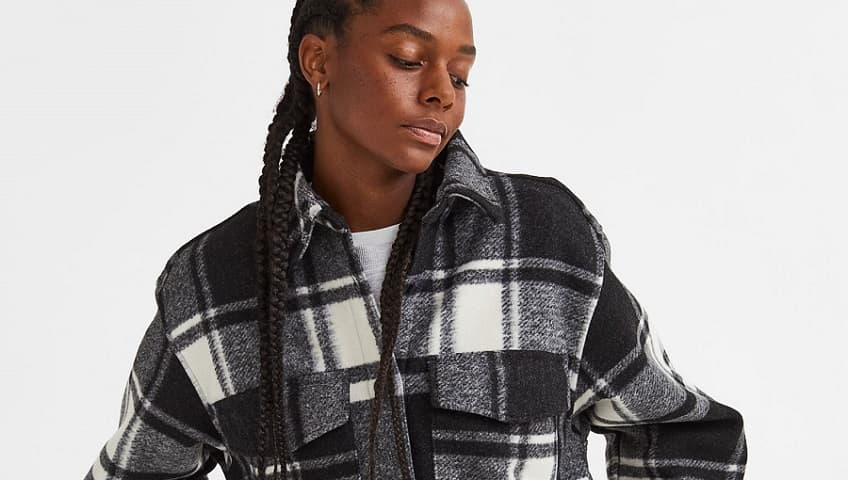 Around 2012, a new term took the fashion industry by storm: the shacket. A combination of shirt and jacket, this staple fall fashion piece has been around for decades. But in recent years, shackets have taken on a life of their own. 
So, what's the best way to wear a shacket? And why is it such a popular statement for fall? 
Let's dive head-first into the incredible world of the shacket.
The history of the shacket
Oversized, multi-purpose, and stylish beyond belief, it's easy to see how shackets have become a popular fall fashion choice. But where do they come from?
Shackets have their roots in the industrial and military style of the early 20th century. These workers would wear tough, but lightweight jackets over their clothes to protect themselves. 
As World War II came to an end, these jackets became increasingly popular. In large part, people wanted to save money on overcoats, and these jackets were the perfect alternative. 
When fashion became a bit more laid back in the 90s and into the 21st century, these jackets saw a resurgence. People wanted something easy to throw on, and shackets were the perfect solution.
Autumn: The season of the shacket
Even though shackets are a shirt-jacket hybrid, it's best not to wear them in the warmer months. They are half-jackets after all.
Those not-too-cold, not-too-hot seasons, though, are perfect for shackets. Spring and autumn present the perfect opportunity for layering. 
Shackets can perfectly complement casual situations, such as running errands or chill hangouts with friends. However, they may not be the best idea for important formal events.
How to style your shacket
Shackets come in a wide variety of different cuts, colors, and patterns. A plaid shacket, for example, is the perfect choice for an autumnal outing. 
One of the best things about shackets is that they are incredibly versatile. Style them with simple, fitted jeans or even a fun, patterned dress. No matter how you choose to wear them, you're going to look good.
However, be wary of drowning yourself in too much fabric. Shackets are already oversized, so adding baggy jeans or a baggy shirt underneath might be too overwhelming. Shackets should help you look laid-back, not unkempt. 
For more on long plaid shacket styling tips, look to Pinterest for some inspiration.
Cropped shackets can also add an air of enhanced femininity to any outfit. For example, a cropped plaid shirt-jacket could be the perfect look for a bit of apple picking this fall.
Redefine your fall look with shackets
As you can see, shackets are popular for a good reason. This fall staple will take any of your outfits to the next level. If you want to look chic, cool, and laid-back, then look no further than shacket.