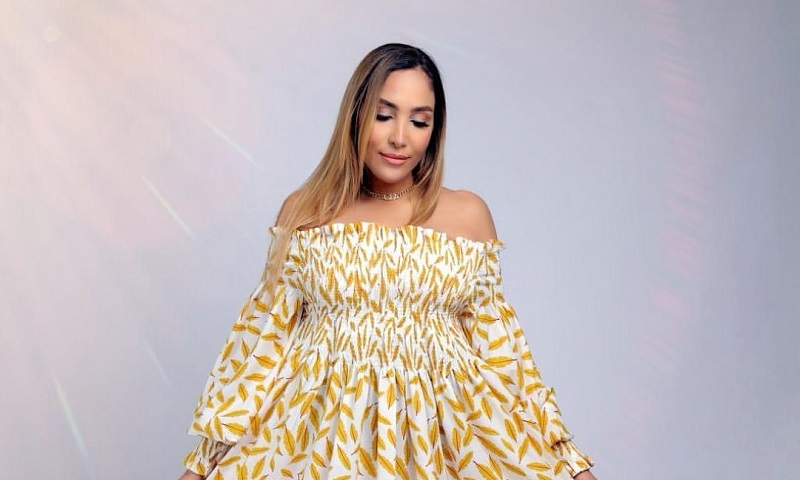 Actress, mother of one, and the one and only Regina Daniels is broadening her career by launching her own fashion brand — Regina Daniels Fashion, with the debut of a ready-to-wear collection for both men and women.
The actress started hinting about the gender-neutral fashion line on Instagram in May where she offered fans a glimpse of the collection and the brand's logo.
"Hello fam….. sorry I have been off for a while but it's because your girl is cooking something beautiful for you all," she teased on the social media platform with a photo of her sporting a long-sleeve black shirt adorned with stars. Expect the Regina Daniels fashion coming your way 🔜 ." Daniels also asked in the caption, "You like what I wear? RD fashion coming soon…"
View this post on Instagram
As an actress in her 20s, Daniels knows exactly what millennials want and according to her, the brand is simply to give a taste of her fashion to fans. The line, which was officially launched on 18th July, features a lineup of beautiful dresses that comes in inclusively different sizes for women of all sizes.
View this post on Instagram
Including some of her key styles (jumpsuit, shirt dress, pants, and body-hugging pieces), the highlight includes ruched design, slits, cut-out, asymmetric hemline, exaggerated sleeved pieces. From flowy wardrobe essentials to body-hugging, Regina Daniels Fashion is ideal for office, party, and your off-duty adventure.
View this post on Instagram
View this post on Instagram
There are also sweatshirts and pants in the collection.
View this post on Instagram
Ranging from N16,500 to N20,000, you can get your mitts on the Regina Daniels fashion at Reginadanielsfashion.com. Click on to see more pieces from the eponymous label.