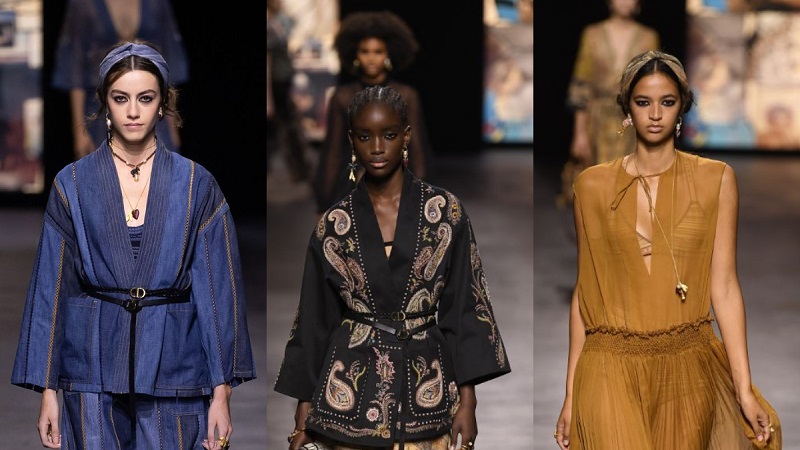 2020 is indeed a year of rebellion. Following the Black Lives Matter protests across the globe and the inequality issues surrounding the fashion industry, there was another moment of protests at Dior's Spring 2021 show but for environmental sustainability. The show took place on Tuesday at Paris Fashion Week with top LMVH Moët Hennessy executives in attendance, including chairman and chief executive officer, Bernard Arnault. 
As usual, it was a great platform for Maria Grazia Chiuri to send the message across and she did just that in front of the showgoers. After her models walked the runway in their flowy, chiffon gowns and spring-appropriate pieces, a woman got up to close the show. The woman was equipped with a yellow banner painted with the words: "We Are All Fashion Victims," alongside a symbol previously used by environmental protesters. The woman paraded the large banner in front of the quests and as WWD pointed out, many were left wondering what was going on.
"It was a surprise for everybody," said Pietro Beccari, chairman and CEO of Christian Dior Couture. "It was so well done, you couldn't tell what it was."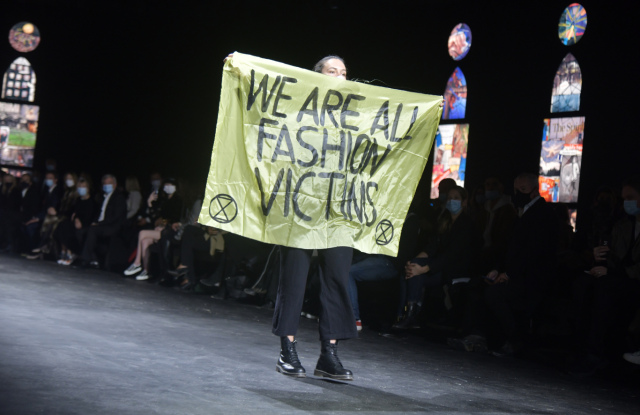 Photo: Stephane Feugere/WWD
In response to the protest, however, the chairman and CEO of LVMH Fashion Group, Sidney Toledano stated clearly that the fashion powerhouse is always committed to sustainability protecting the environment. "I had no idea what was going on. I saw the girl go past, and it looked like she was walking in the show," Toledano said.
"I don't think we're destroying the planet," he continued. "We're committed to reducing our environmental impact by cutting our carbon dioxide emissions, tracing our raw materials, and so forth. They shouldn't be targeting us. I think there are industries that pollute much more."
Ahead, keep scrolling to see more model moments from the Dior Spring 2021 runway: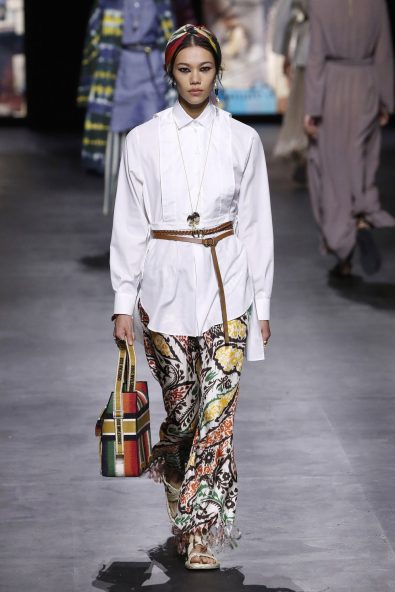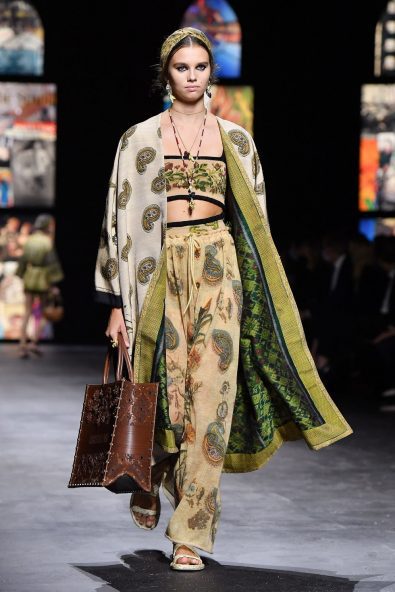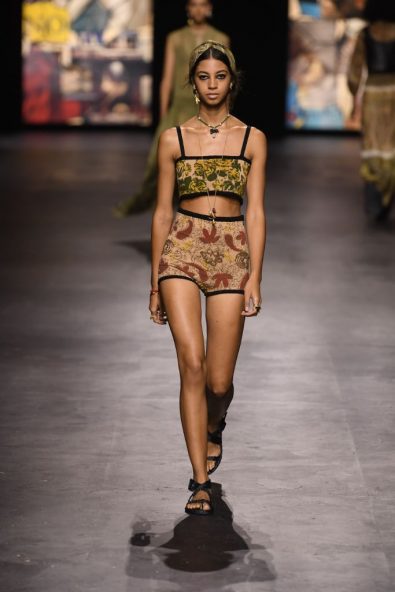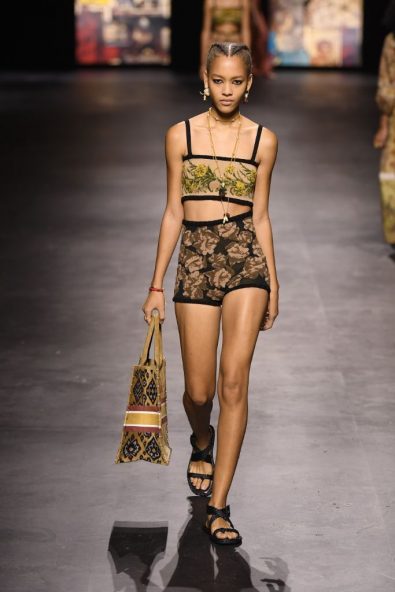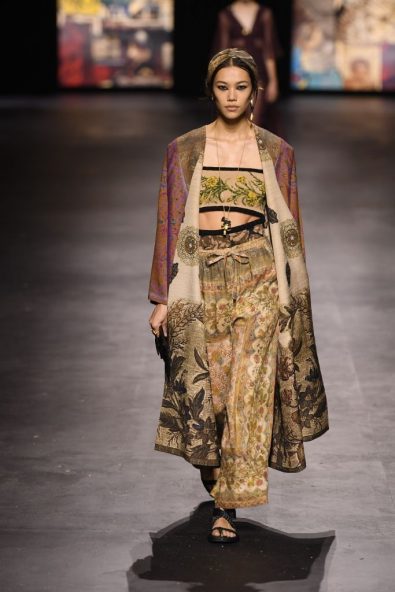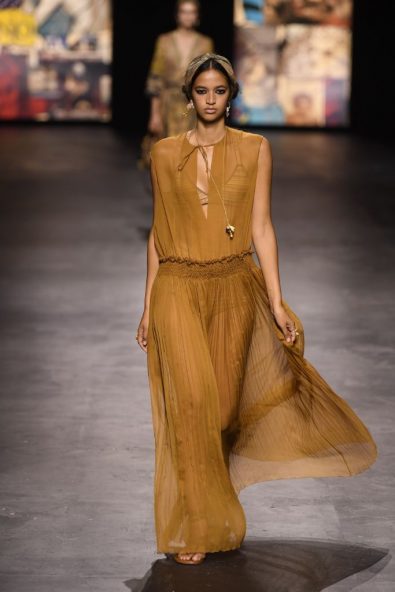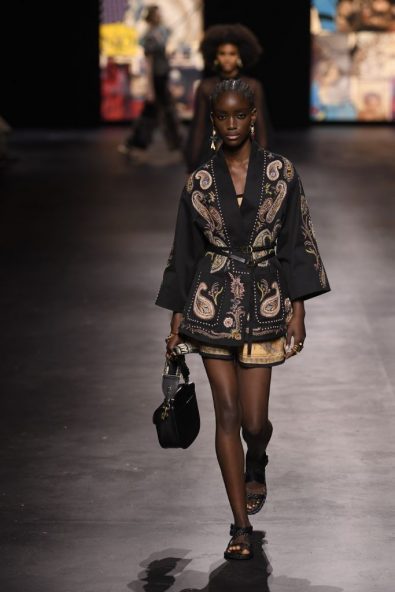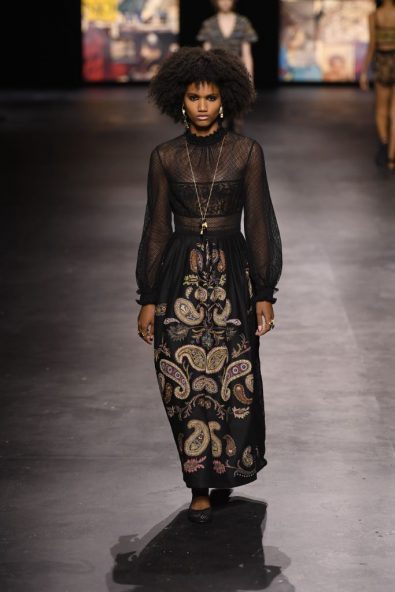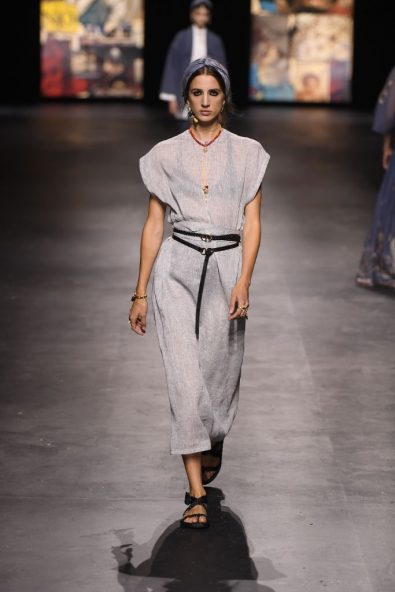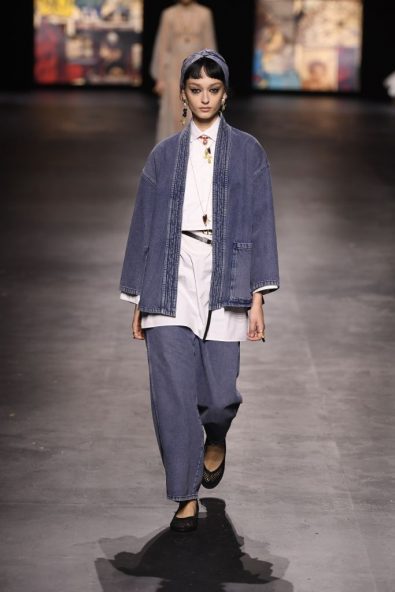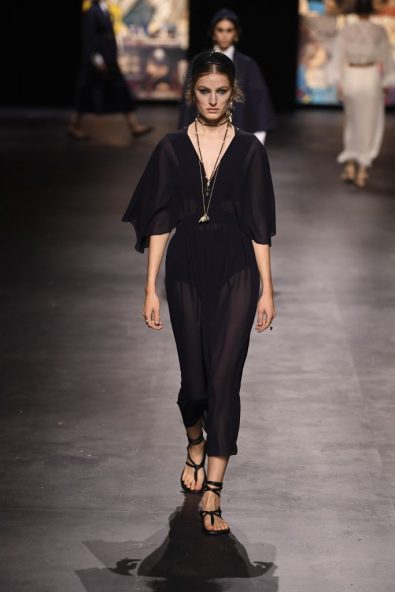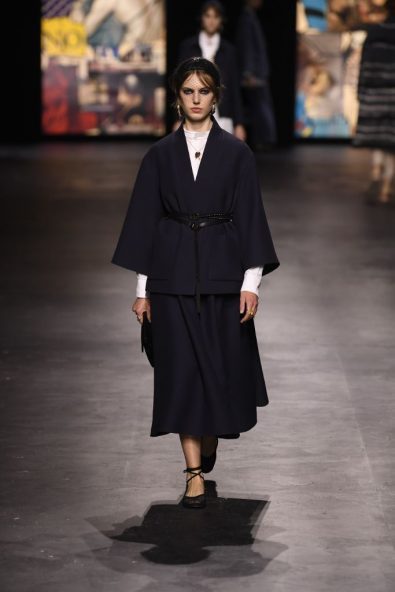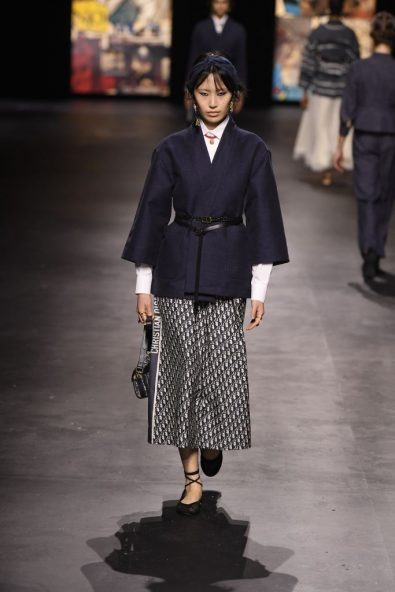 (Photos: Getty Images).