Over the years, Christian Dior always prides itself on high fashion designing and dressmaking but the Fall 2020 couture collection appears to have received much care and unusual attention. Presented in doll-size clothes, every piece in the collection was handcrafted through a painstaking process—a concept Maria Grazia Chiuri, the Creative Director of the French label connected to the 1945 "Théâtre de la Mode."
On the heels of World War II at that time, over 60 French fashion designers presented a miniature of their dresses, one-third the size of human scale that toured the world on mannequins in an exhibit that raised funds for war survivors as well as revive the French fashion industry. However, with the current Covid-19 pandemic, social life has clearly been reshaped and there's no runway for a fashion show, Chiuri thought it would be best to translate the 75-years-old concept into her Autumn-Winter 2020-2021 Haute Couture presentation, where clients across the globe can engage with.
Like the "Théâtre de la Mode," Dior studio workers all working from home churned out pleated Grecian gowns, ballgowns, and dresses which were 'contained in a traveling trunk bearing the emblematic Paris facade.'
View this post on Instagram
Chiuri's inspiration was taken from nature, fantasy, as well as citing female creatives of the 20th-century like Lee Miller, Dora Maar, and Jacqueline Lamba as her muses for the collection. She also conceptualized what the brand is called 'Le Mythe Dior,' a film directed by Italian filmmaker, Matteo Garrone, to showcase the magical transformation of her miniature fairy tales into life-sized creations.
View this post on Instagram
"Surrealist images manage to make visible what is in itself invisible," Chiuri stated in a press release. "I'm interested in mystery and magic, which are also a way of exorcising uncertainty about the future." Here, continue clicking to have a glimpse of the collection.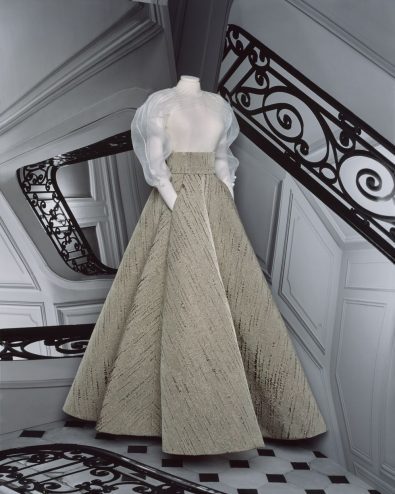 Photo Courtesy