For Chanel's 2020 couture collection, Virginie Viard, the house creative director who took over after Karl Lagerfeld decided to forge ahead with the legacy of her predecessor. Her inspiration was not self-centered, instead, Viard taught about Lagerfeld in a special way and revisited the 19th-century paintings of the heroines. "I was thinking about eccentric princesses, the kind of women that Karl Lagerfeld liked to accompany at parties or at 'Le Palace'," the French fashion designer said in a statement.
In this case, a collection of 30 looks marked by shimmering opulence and sophistication was created. Featuring lace dress, tweeds of different kinds, and some of which the wealthiness is highlighted through enriched flower embroideries. It's clear Viard has a penchant for romanticism, a quality the fashion house embodies, as a black jumpsuit in the collection featured side cutouts.
Captured by Mikael Jansson, continue clicking to have a glimpse of all the looks.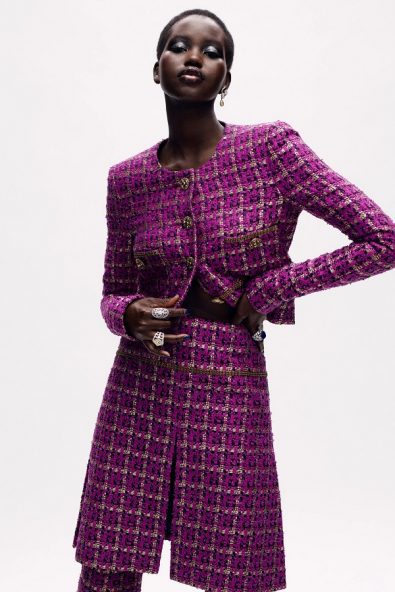 Photo: Mikael Jansson