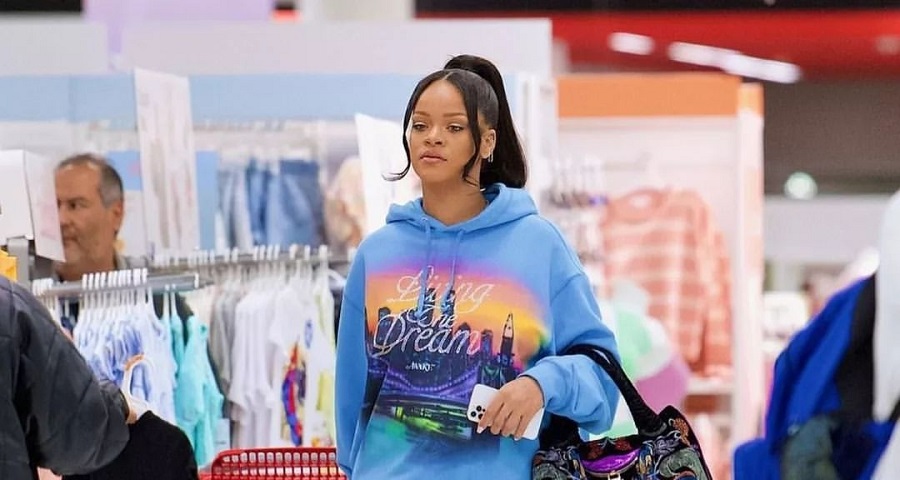 Rihanna is stylishly nearing her delivery date and fans are already wondering what would be the gender of her first child. Well, we are happy to discover that she'll likely give birth to a baby girl. 
On Tuesday (March 15th), the singer was photographed shopping for baby clothes at a Target store in Los Angeles, as per a report by Daily Mail. For the occasion, the expectant mum continued to showcase her flawless maternity style but this time, in a more conventional look.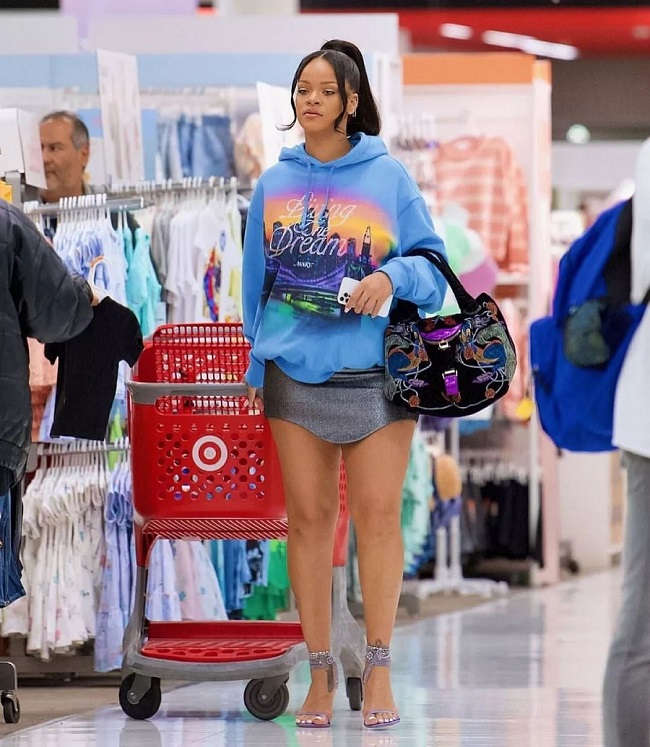 Photo Courtesy
The 34-year-old who recently revealed that she's in her third trimester wore a blue hooded sweatshirt and a wave-hem metallic mini skirt with a pair of heels by Amina Muaddi. She carried a vintage Fendi bag while her hair was styled into a high-low ponytail. 
As per the photo, however, the Fenty Beauty founder was seen adding a small orange dress to her shopping cart, suggesting that she is expecting a baby girl. She was also captured checking out "a wall of unisex baby socks and onesies."
Photo Courtesy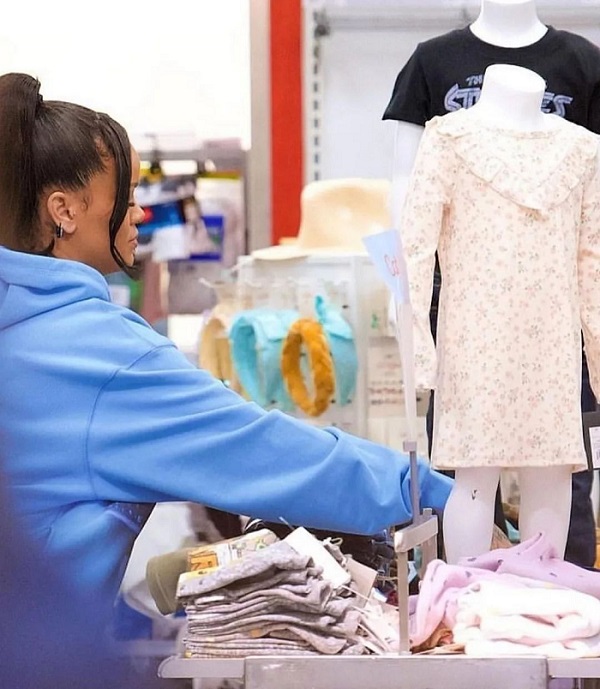 Photo Courtesy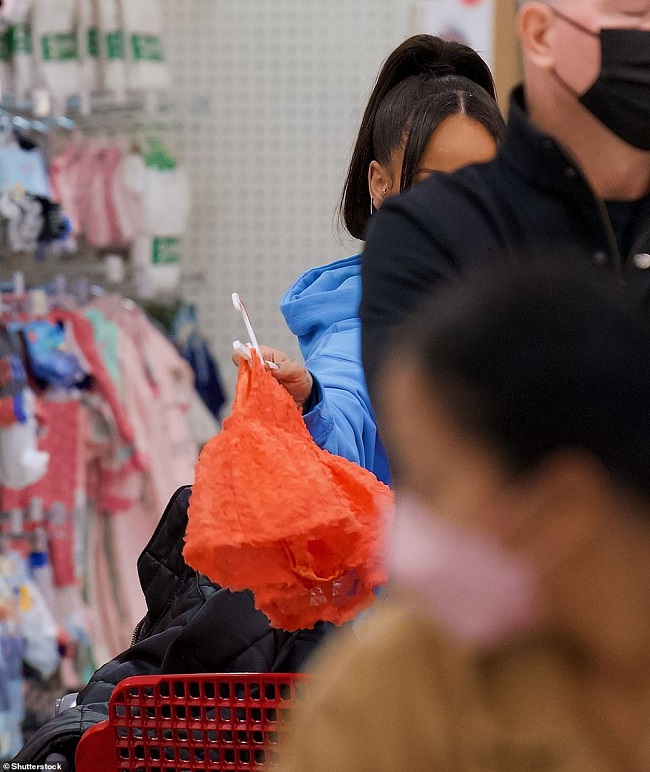 In a recent interview with Elle, she opened up about her future life as a mom, sharing that she's entered her third trimester. She also talked about her pregnancy glow as well as describing how her body has changed, and the challenges she faces when it comes to dressing up. 
"I mean, they go hand in hand. There's a pregnancy glow," Rihanna explained as she cited the glow in Fenty Beauty. "There's also those days, girl. Especially in the third trimester where you wake up and you're like, oh, do I have to get dressed? Makeup for sure helps you feel like a real person. I just focused a lot on moisturizing and on contouring."
She continued: "The face gets a little round and chubby. The nose starts to spread. Everything is a challenge, from getting dressed and how you're going to do your makeup. But I like challenges. I like things that force me to be creative and create in new ways. And with beauty, there's so much that you can do."