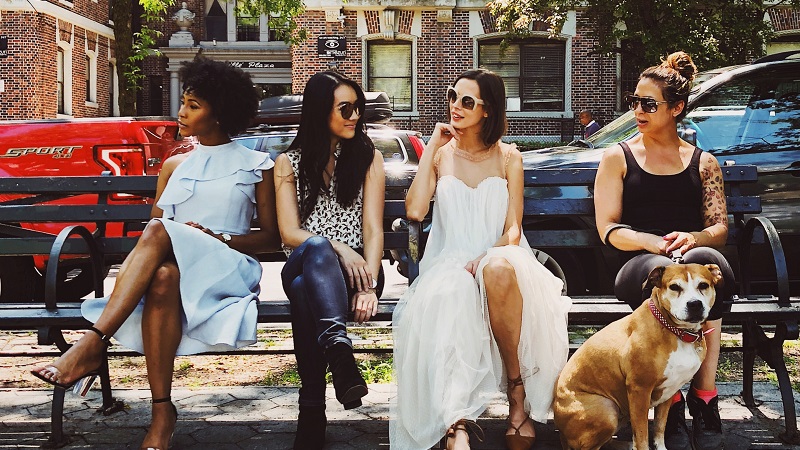 When a new season rolls around, it's always fun to see what items you put away a year ago and break them out for a change. And if you're not satisfied, going on a shopping trip for new clothes is invigorating and can make you feel like a million bucks. Stocking up on some of the season's essentials can help you make the most of the clothing you already have so you can mix and match your way to lots of different styles. Here are some top picks you'll need to get through each season. 
Fall Layers:
Cardigans & Sweaters
The end of summer brings warm days and cool nights. The leaves start to change colors, the smell of campfires occasionally wafts on the wind, and pumpkin-flavored everything appears. Transitional clothing that can be layered during early mornings and then again in the evenings is essential to your wardrobe for this season. Items like lightweight cardigans and sweaters are the perfect option that can be casual or dressy. You can easily throw a cardigan or sweater over dresses and boutique top and bottom combos. They are the epitome of comfort and function if you choose soft materials and pockets to hold your cell phone.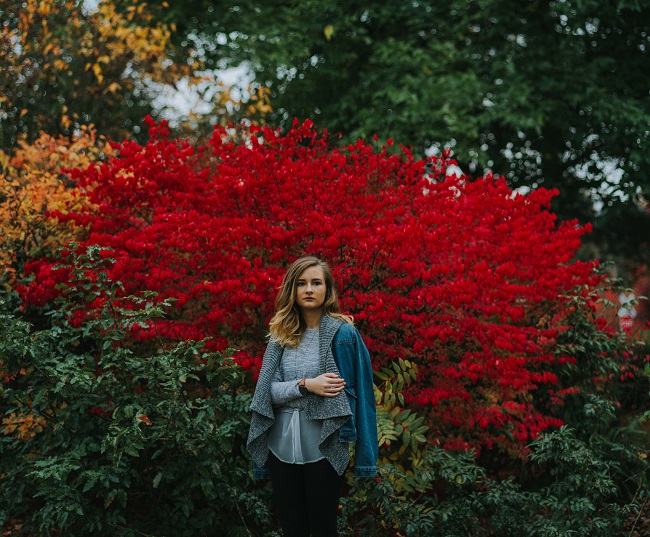 Photo: Elle Cartier/Unsplash
Jackets
As fall moves into full swing, you'll likely be planning hiking trips to view the leaves in all their colorful glory. Maybe you'll visit a you-pick orchard where you can grab some apples and a pumpkin for Halloween. Or, you could have a bonfire party with friends and hot cocoa to enjoy the fall weather. The outdoors is still where it's at, and a light to medium weight denim jacket from Rock-On will come in super handy. All you really need is a couple of options to get you through the season. Colors like black and brown are always solid choices that match with most outfits. You could also go with trendy seasonal earth tones like forest green, terracotta red, or sandy tans.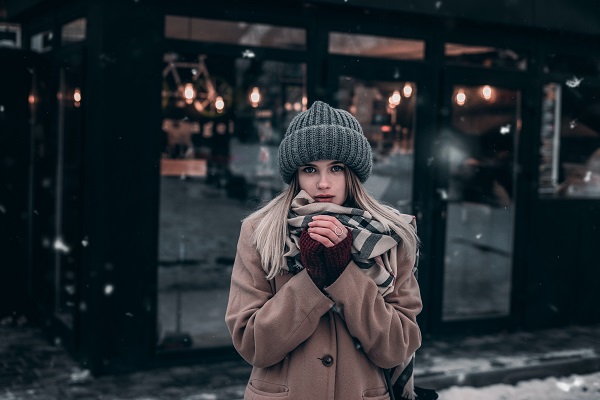 Photo: Elijah O'Donnell/Unsplash
Winter:
Accessories
Ah, winter. An entire season filled with good feelings of family, friendship, and joy. Bid farewell to those long sunny days and prepare to hunker down with a glass of wine and a movie while you watch the flames in the fireplace flicker at night. During the day, you can still get outside for some winter activities like skiing, ice fishing, and hiking, but you're going to need to dress for the occasion!
Cute beanies, matching gloves and scarves, and trendy boots will make you feel like an ice princess. Infinity scarves are all the rage this year. They're a complete loop that's super easy to use. Loop it once or twice around your neck for a fit that won't come loose like regular scarves. For gloves, look for ones that have touchscreen sensitivity so you can use your cellphone without getting cold fingers. And when shopping for boots, combine style with functionality by making sure they're waterproof. That way, you can tromp through the snow without getting cold, wet feet.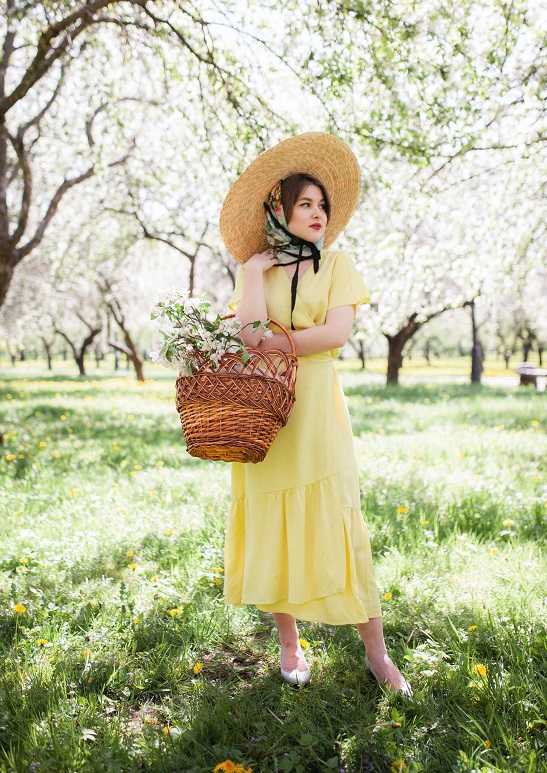 Photo: Anastasiya Pavlova/Unsplash
Thermal Socks
Everyone knows that the weather changes in spring, summer, and fall. They know that something as simple as a nip or a cool breeze can turn the temperature up or down by about 10 degrees. It's the most important thing about fashion when it comes to your winter wardrobe. To make your winter wardrobe attractive, you need to add thermal socks for women. This is because you need to keep your feet warm throughout the season. They're also a good idea if you often find yourself active in cold weather.
Spring:
Maxi Dresses & Skirts
After a long winter, who isn't jumping out of their skin for the warmth of spring? We're more than eager to start planting a garden, watch the first flowers bloom, and see the birds and animals begin to thrive again. Springtime dresses and skirts in pastel colors and floral patterns are the first items you'll want to break out of your closet or go shopping for. Maxi dresses and skirts are always a solid choice for spring because they give you that extra coverage from chilly spring breezes. Next, you'll want to free your feet from closed-toed shoes and boots and break out the sandals. Sandals always pair perfectly with both dresses and skirts, for both casual and dress-up occasions.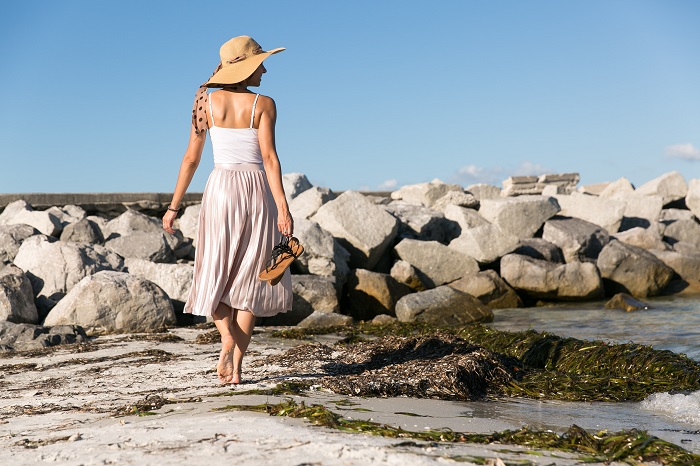 Photo: Amelia Bartlett/Unsplash
Summer:
Spaghetti Strap Dresses
You've longed for summer, the best season of the year, but the heat and humidity can put a damper on your style only if you let it! Keeping it light and airy with spaghetti strap dresses will give your body space to breathe in this weather. Short dresses are easy to throw on any day and can also be used as a swimsuit cover-up for when you want to go straight from the beach to the boardwalk. Grab some women's summer dresses on sale and pair them with some classic jewelry, like gold and ruby gemstone rings, silver and pearls, or rose gold and opal, and you'll add that extra fancy factor to make you sparkle in the sun. Pairing flip flops and other sandals with your dresses and summer styles are a good choice when you're headed to your favorite swimming hole for the day.
Any Season Essentials:
Jeans & Street Clothes
Blue jeans are an all-American favorite that's been in style for over a century. Materials and design cuts have totally ramped up the appeal of jeans for the current times though! Today, you've got jeans that hug your shape, feature unique accent stitching and sequins, and jeans that are pre-worn and ripped. Combining your jeans with streetwear clothing essentials like trendy sneakers, hoodies, and tank tops give you an on-point style that can be worn any day of the week throughout every season.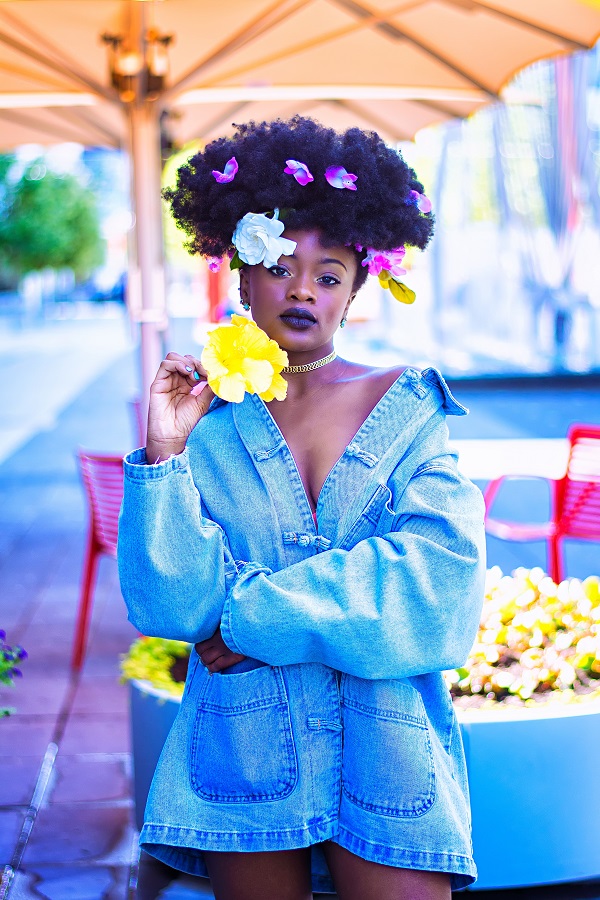 Photo: Calvin Lupiya/Unsplash
When you've got the wardrobe essentials for every season, it's easy to mix and match those items with the rest of your closet to create diverse looks. Adding accessories helps you to spice things up even further. And don't forget that almost every season has a holiday or special event like Memorial Day, back to school, Black Friday, and end-of-season sales where you can get great deals on new clothing!