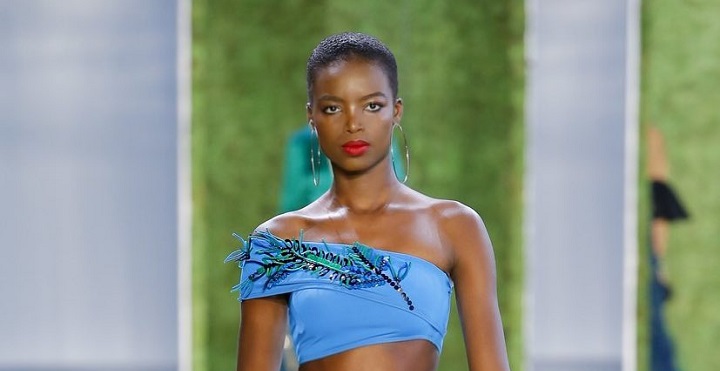 Schick Magazine has pulled out the big gun to celebrate its '5th edition themed 'The Big Fashion Issue', with sought-after international Angolan supermodel, Maria Borges, who's also Victoria's Secret angel. 
The quarterly publication for smart, stylish and successful African women delves into the myth, the model, the maverick, Maria; chatting about the 25-year-old's modeling journey, the business of the industry and all else in between while on set for her cover shoot in Brooklyn, New York.
And on the cover captured by Remi Adetiba, the leggy model donned a clingy black 2-piece ensemble complete with a matching hat and heeled sandals. To read more of her interesting interview, the print version of the magazine will be available in select newsstands nationwide from the 23rd of October.