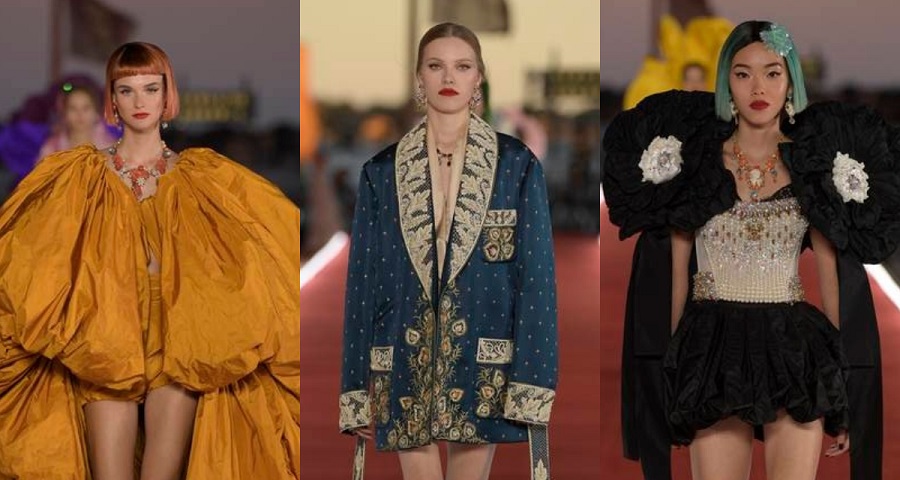 For what is considered one of the biggest fashion shows in guest attendance since the outbreak of coronavirus, stars like Jennifer Lopez, Sean Combs, Doja Cat, Kris Jenner, Kourtney Kardashian, Ciara, Monica Bellucci, Christian Bale, Dame Helen Mirren, Kitty Spencer and many more, flew to Venice for Dolce & Gabbana 2021 Alta Moda Show yesterday and were treated to a breathtaking, once-in-a-lifetime fashion experience.
View this post on Instagram
The prestigious brand known for its longstanding history of incredibly executed fashion shows hosted the show in Venice's famous St Mark's Square, a venue that was big enough to host a crowd of guests without violating the social distancing policy. Domenico Dolce and Stefano Gabbana also had their guests entertained as well as preparing their minds for the collection, by teaming up with Jennifer Hudson who delivered a mind-boosting performance of "Nessum Dorma," from Turandot.
View this post on Instagram
It was after then that the gondola offloaded a procession of models onto the super long, red carpet catwalk, where they showcased the Alta Moda collection that could only be described as breathtaking. According to Vogue, the 100 models who walked the show were all delivered by 100 gondolas.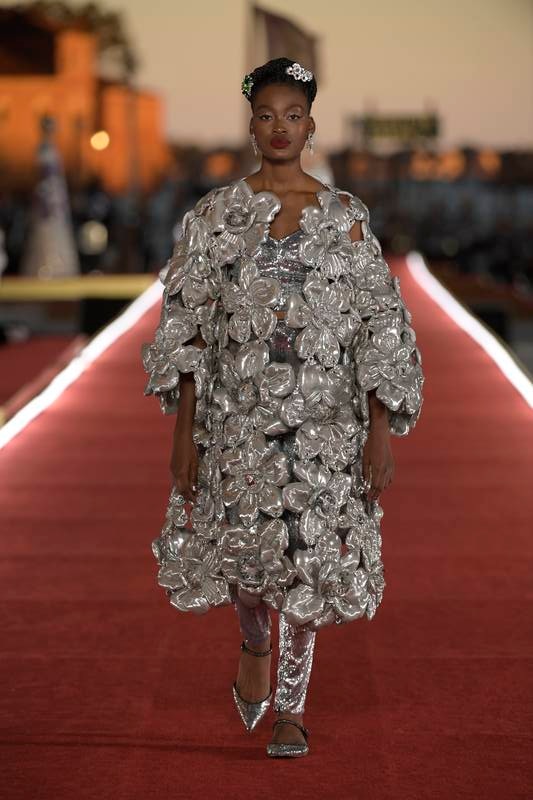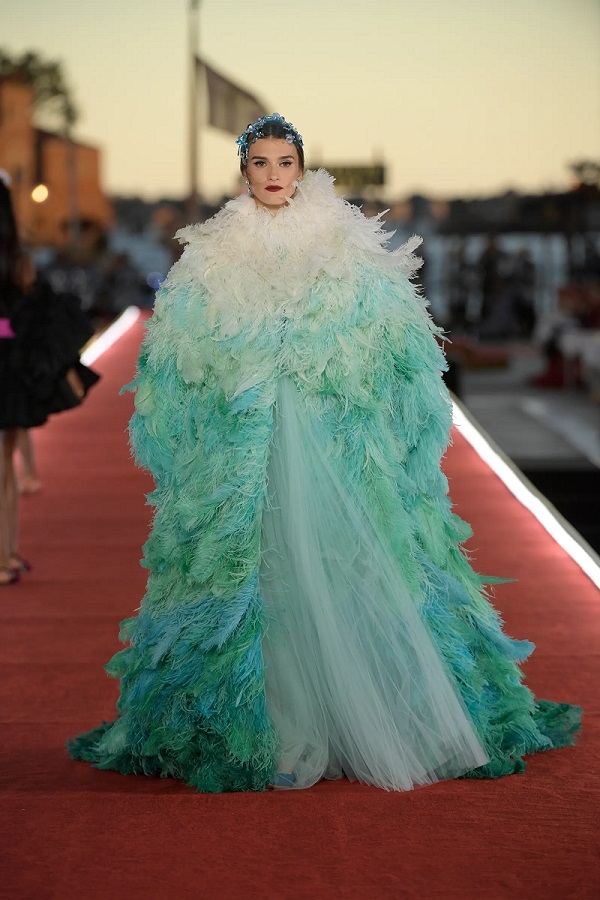 Photo Courtesy
Once they hit the runway, Domenico Dolce and Stefano Gabbana sent down a collection of exquisite silks, brocades, velvets, glass and crystals, embroideries, and precious fabrics come together in a perfect melody of beauty and Italian craftsmanship. The collection also included a hand-painted illusion tulle and double organza corset dress, a Georgette dress entirely embroidered with sequins, bugle beads, and crystals, and a Lurex lace corset dress embroidered with cross-stitch. As per the Italian brand, it was a tribute to the city of Venice and was duly delivered. 
View this post on Instagram
"There are a lot of new techniques and new kinds of embroidery, like patchwork," Gabbana explained during a preview of the collection earlier in the day. "We have created a tribute to Venice and the craftsmanship of Venice."
All the looks are excitingly dreamy, some of which would work on the red carpet come award season, so watch the video and the images in the gallery to check out the looks for yourself.