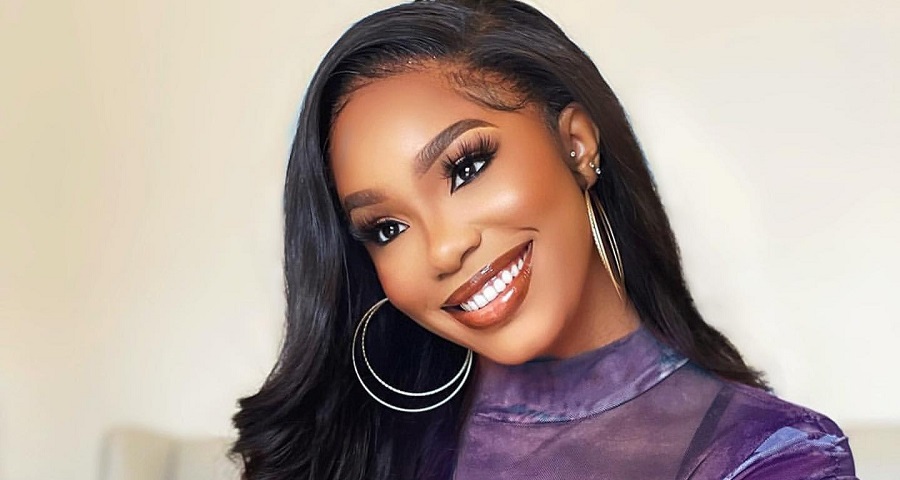 We are regularly in awe of Sharon Ooja's style, and it turns out that the 'Moms at War' actress looks incredible with or without makeup.
Of course, she's isn't afraid to bare it all, and taking to Instagram yesterday, Sharon posted a rare, makeup-free selfie — the first we've seen for quite a long time — and she managed to look nothing short of flawless.
In the caption, Sharon revealed that she's wearing her natural look because she's naturally beautiful. "A bare faced beauty, because simple does it😍," the actress wrote.
View this post on Instagram
The last time we can remember that Sharon Ooja took a plunge on her natural beauty was in 2018 when she shared a 'just woken up' kind of selfie on Instagram, advising women to embrace their natural glow as they 'don't have to fit into the worlds idea of beauty.'
She wrote in the caption: "Not everytime make up!no make up no filter, Sometimes natural beauty😬love thy self ,let them see the natural glow,ladies you are beautiful just the way you are trust me💋you dont have to fit into the worlds idea of beauty..be it,slim,chubby,dark,fair?be your own kind of beautiful the universe will submit🎀💋💗 🔆💎⭐️🌟💫✨#nomakeup#nofilter#justme#actor#bighurr#blessedbunny#Jesusbaby💗🎀🎀🎀."
View this post on Instagram
Meanwhile, the Nollywood star has just returned from a trip to Kenya. The purpose of her trip is not clear but the 30-years-old beauty severd the best look for the occasion. While sharing a video of herself with Nollywood veteran Richard Mofe Damijo in a hotel, the two thespians wore a matching outfits from head-to-toe. The look, a black jacket, jocker pants with white sneakers. Sharon even added a black face mask to complete her chic going-out style.
"Twinning with The Godfather @mofedamijo the coolest coolest 60 year old in town!! Wahala for who no dey cool o😂😂😂!!! This trip has been so amazing and I had the best people around me… thanks to the coolest gang ever !!!!🙌🏻 Nairobi was so much fun!!!!," the post captioned.
View this post on Instagram
Sharon Ooja however, came into the limelight after playing the role of "Shalewa" in the online series, Skinny Girl in Transit, and since then, we can say her career, style, and beauty game's been snowballing.