When you ask: "how do I start my own wedding planning," it means you have reached a decision to plan it yourself, which can be quite an experience. In that case, you can start online to search for a website that has the required information to cater to your needs. 
A few websites also have a checklist designed, keeping in mind those who shall be planning their wedding all by themselves. You can always have a print out of this checklist, but if you rather be in constant touch with the website, it's guaranteed to guide in moments needs. So here's the way to plan for your wedding.
These are times that will never come back so live every moment and every day to its fullest, sets backs are just temporary so never let the stress bug you. Marriage is there to lead a life together and involves more than a wedding ceremony. If you are planning to get married and you want to plan your own wedding, here are a few things that you might find important.
1. Start early.
If you start with planning early on, you'd have enough time to make changes and make options. Especially if you are tight on your budget, you may want to start with early planning so you can make wise choices. Other than that, starting early to plan your wedding can also help you to wisely choose the date of your wedding and a wise choice of date can also help you cut costs as well.
The peak season for weddings such as June or summer days can often mean a little more expensive location or wedding packages than an off-peak season but you also have to consider the attendees as well.
2. Set your budget.
 Your budget is also an important thing to consider in planning your wedding. Of course, your budget will determine the type of wedding you will have because, for sure, you don't want to be deep in debt just to make your wedding desires come true. If you want to be practical, then you have to plan early and set the budget right from the start as well.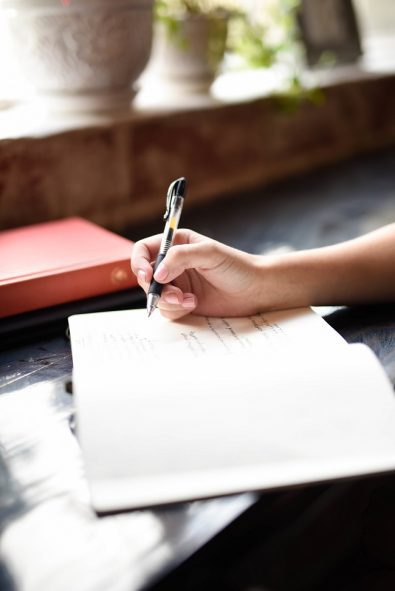 Photo by Hannah Olinger on Unsplash
3. Write your ideas on paper.
Whatever you want with your wedding, you can always write everything on paper. Do not think of budget and costs. You can write anything you want and later choose from these options. It is also important to put everything in black and white so you'd get to see the list and not forget anything.
More so, weddings can involve big things and small things and most often, some details may be left forgotten or missed. To avoid this, you need to write everything down so that you'd go over it and not miss anything.
4. Prioritize
Given a list of what you want for your wedding, prioritize what is essential and what are just mere preferences. Considering your budget, you have to choose what you can afford and decide on what is essential, what cannot be omitted and what are optional so you can cut cost and stick with your budget.
5. Canvass suppliers for wedding needs
Start canvassing for suppliers. Even if the wedding is still far, you can start looking for suppliers and compare their price differences. Especially if you are tight on your budget, It helps a lot to look for suppliers early on so you can check their work, their products, the prices and make a wise decision according to your budget and preferences. It is important to start planning as early as possible to make sure your big day is even more special than you have always imagined.
The Rings
Of course, choosing an engagement ring is a vital part of any wedding planning. After all, the exchange of rings is what seals the ceremony and makes the couple man and wife.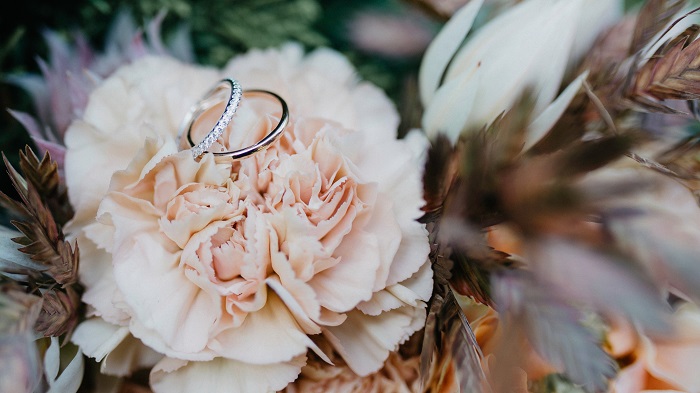 Photo by Sweet Ice Cream Photography on Unsplash
Most couples will want to shop for their wedding bands together so that they can agree on a style and setting. With so many different metals and finishes available, this process may take longer than you think. Be sure to leave plenty of time for this important part of your wedding.
The invitations
The happy couple will, of course, want to include as many family members and friends in their celebration as possible, and this means ordering and mailing perhaps hundreds of invitations for a large wedding.
Photo by Micheile Henderson on Unsplash
No matter how many guests you are expecting, it is important to allow plenty of time for your guests to RSVP. Having an accurate count of the number of guests will make other parts of planning your wedding, such as ordering the food and renting the reception hall, much easier.
Food
Speaking of food, you will need to make sure you have plenty of it on hand for your guests to enjoy. Finding a caterer who has experience in planning wedding receptions is important, as these caterers may be more sensitive to your specific time frame and needs.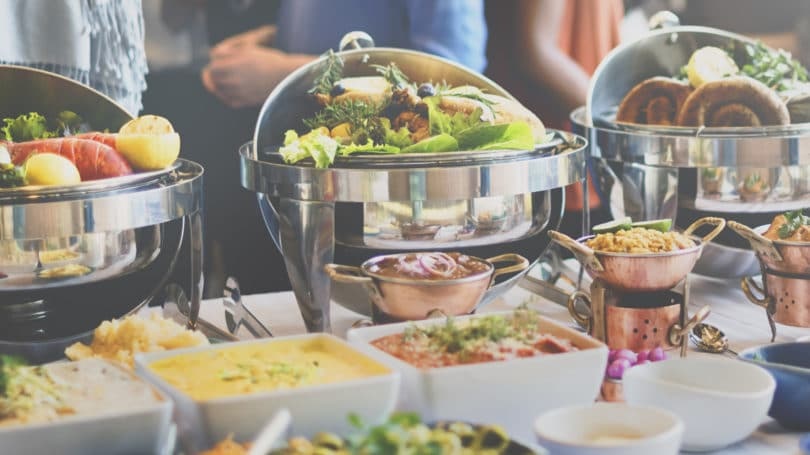 The Reception
The party afterward is a big part of any wedding celebration, and you will want to make sure you rent a hall with plenty of space, elegance, and style.
Having an accurate count of how many guests who'd attend the reception would help you greatly in your planning. As with other aspects of wedding planning, it is important to start looking for a place to hold the reception as early as possible. 
The Cake
A wedding cake is no ordinary pastry – it is the centerpiece of your celebration and a work of art. It is vital to find a cake decorator who is skillful and artistic, as well as a first-class baker. Again, planning early and getting references is important.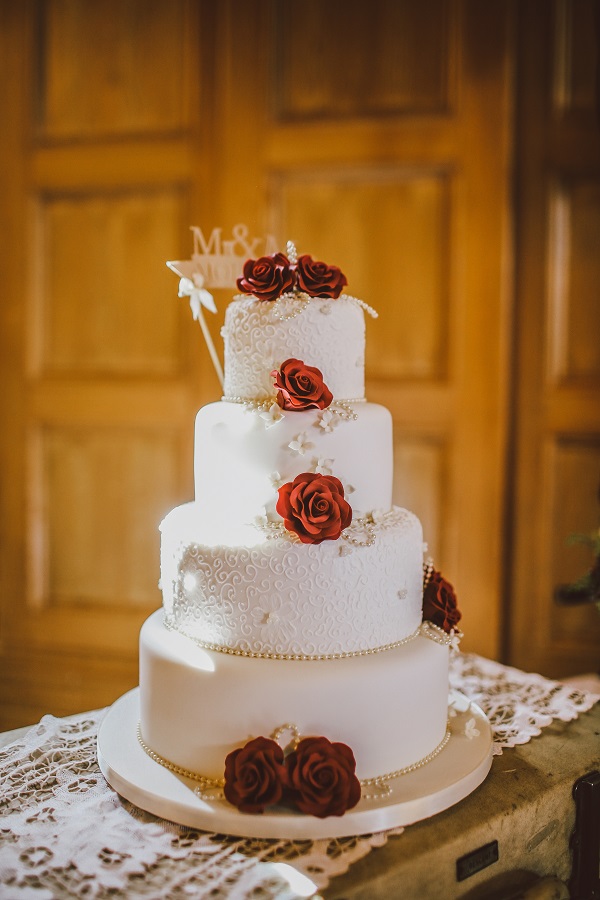 Photo by Thomas William on Unsplash
The Dress
Last but certainly not least is the wedding dress itself. A wedding dress is probably the most important piece of clothing a woman will ever own, and choosing just the right wedding dress is a vital part of planning any wedding.  In this case, shopping around and scouring your favorite bridal magazines for ideas is a great way to make sure you find the wedding dress of your dreams.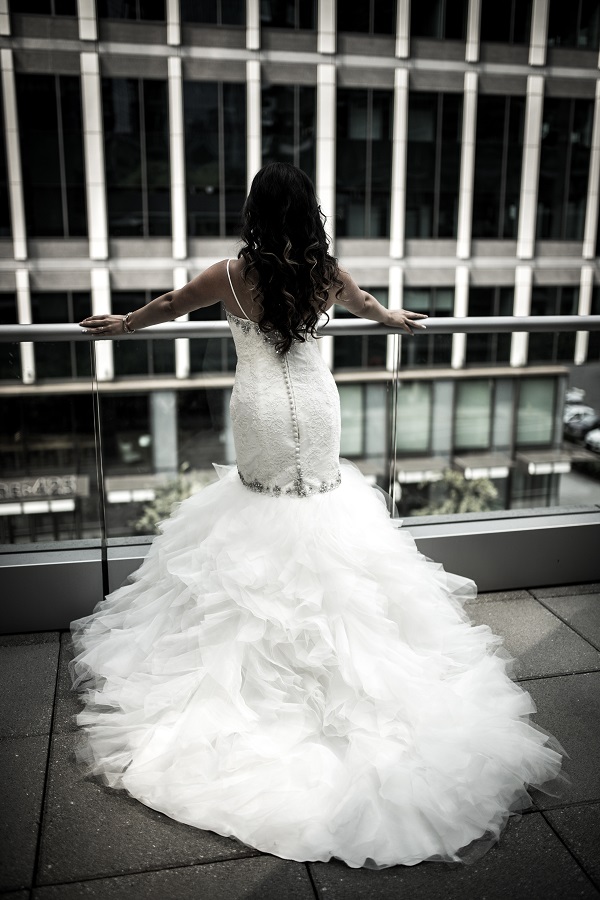 Photo by Gavin Penor on Unsplash
The photographer
You'd have to select your wedding photographer early on during the wedding planning process. These photographers usually have the best cameras available to them, so you should hire one instead of doing it yourself.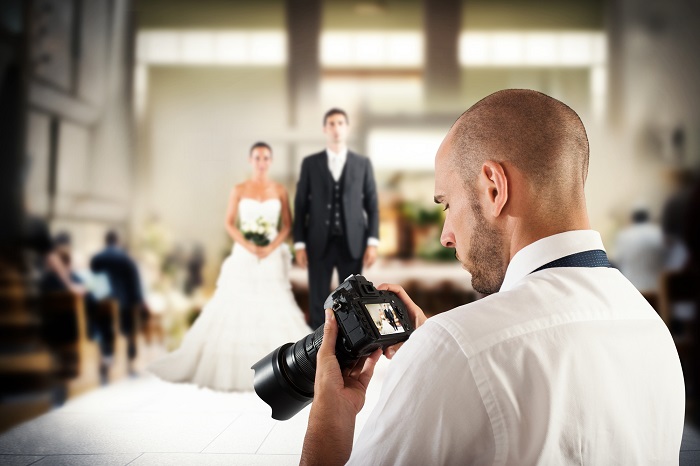 Flower arrangements
Your flower arrangements beautify and make your wedding memorable. You should go down to your local florist and ask them for ideas on flowers to choose for your wedding. They will be of immense help, so take their advice with an open ear.
Your wedding day is something that you want to remember forever, so plan for it accordingly so that you can have the best day possible. All it takes is a little preparation and an agenda, and you can have the wedding of your dreams without spending a fortune.
Choosing a Hair Piece or Wedding Tiara
If you want more than a veil, or plan to remove the veil at the reception, consider giving hairstyle an extra special feature or two. The hairpiece you choose must flatter not only your hairstyle but also your size, build and – most importantly – personality. The range to choose from is huge, from veils and hats to flowers, wedding hair pins, crows and caps. Give yourself time to explore every option.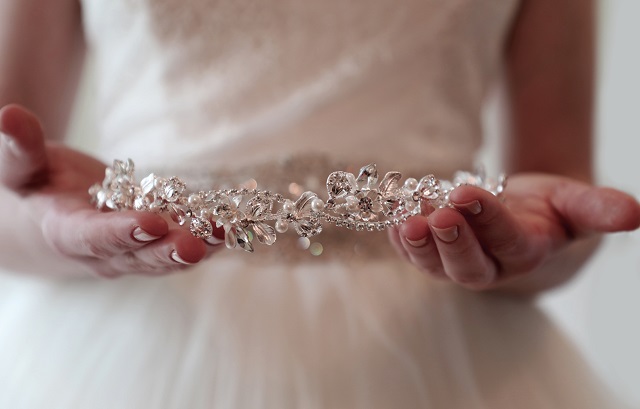 Photo by June Admiraal on Unsplash
The hairpiece must be proportioned correctly to your height. It is also worth taking the groom's height into consideration. While all is said, the following are some wedding planning tips to help you plan your wedding on a budget.
Establish a budget: Determine which aspects of your wedding are most important, and scale back on items that are not a priority. Keep your finances in check without sacrificing quality or style by shopping at a store that offers a wide selection of designer looks that matches your budget.
Use the Internet. Many brides-to-be rank wedding web sites as a top resource for useful wedding planning advice, tips, and ideas. Most wedding products can be found online, such as bridal gowns, bridesmaid dresses, invitations, wedding favors, bridal accessories, and jewelry.
Seek expert advice. When searching for your dream wedding dress, seek expert advice from the in-store bridal consultant. Consultants can provide great insight into the gowns' quality, fit and construction. Also, consider bringing along a trusted friend or family member to provide honest feedback.
Map out a timeline. Over 60 percent of engaged women give themselves less than six months before their wedding to purchase their wedding gown. Following a timeline will eliminate impulse shopping as a last ditch effort to finalize your wedding plans.
Select a national retailer. Bridesmaid dress coordination remains in vogue, with almost 75 percent of engaged women wanting their bridal party to wear the same color or color scheme. Select a national retailer that carries a large assortment of bridesmaid styles, in a wide range of sizes and colors, for ease of shopping and to ensure everyone looks and feels their best.
Personalize your wedding gown. Look for cost-effective solutions for personalizing your wedding dress, such as adding optional sleeves, a colorful sash that matches your wedding color scheme, or a sparkling brooch. Also ask your wedding consultant about coordinating accessories, such as tiaras, veils, clutch purse, shoes, and jewelry. Select pieces that complement your dress and personal style.
Create a seamless look. Visit a one-stop-shop and choose a personalized color scheme that makes it easy to coordinate every aspect of your wedding day, such as save-the-date cards and invitations to ceremony and reception items. Shop online or in-store to create a perfectly coordinated event.