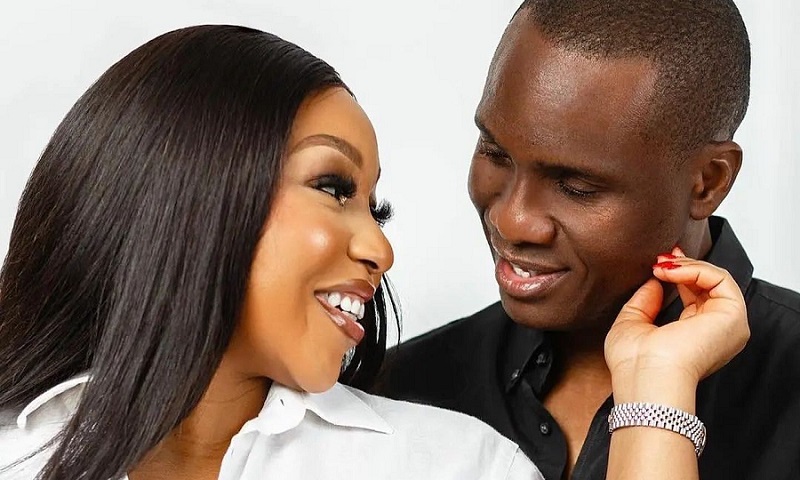 Rita Dominic, in her recent engagement news trend, has wowed many people. This news, albeit a surprise, is one that her fans have looked up to for many long years down the lane. For an individual whose lifestyle and personality have drawn close so many awards and admiration both in the movies and in live events, one should definitely expect that all her private and public deliverables be high-end.
The surprising news of Rita Dominic's wedding engagement came unexpected to her fans all over the world. This wasn't just any news; it was one backed up with beautiful pre-wedding photos. Fans, naturally do not give up on their stars but one would wonder why Rita Dominic's matter was seemingly forgotten and probably a case left for time to judge.
Over the years, news had made rounds about her "not-supposed-to-be" singleness. Some of the thoughts that may have fueled those trends would have included statements like "She's 40-plus, for Christ's sake. If she didn't get married a few years ago, maybe she wouldn't".
Well, dreams they say, will be fulfilled at the appropriate time. The flickers of hope surrounding these expectations were raised high in December 2020 when Rita went public with her relationship with the publisher of the 'Daily Times', and the CEO of Folio Communications, Fidelis Anosike.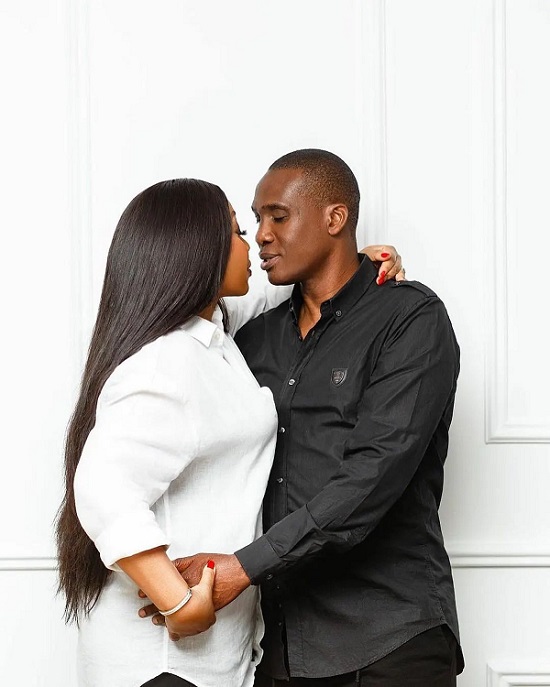 Photo Courtesy
The actress and fashion icon, who has kept her romance with Fidelis private, is now planning a low-key wedding with only her closest friends in attendance. They are said to be planning to walk down the aisle on the 18th and 19th of April, in Imo state, the Eastern part of Nigeria. Photos and videos of what was said to be a hen night were uploaded by some of Rita's celebrity friends and associates.
In 2017, according to the news on 'This day Newspaper', Rita and her fiancé met at AFRIFF –Africa International Film Festival, which had government representatives, business leaders, media entrepreneurs and influencers, and top executives in attendance. Their relationship has since blossomed, no doubt.
So many interviews in the past have witnessed Rita saying that the world wouldn't put pressure on her into getting married but that she would when she wants to. In her exact words on TVC a few years ago, she said;
"At the end of the day, if I'm going to do it, I'm doing it for myself not because society wants me to do it. And I always will still say; I will marry the man of my dreams and not the man society dreams for me".
The actress continued: "Society feels there's something wrong with you if you're at a certain age and you're not married. What if it's the society that something is wrong with for thinking that way; for forcing someone to do what they don't want to do or forcing them to do what they want to do but in their society's own time and not at the person's time?"
Rita seems to be living that reality now. I mean, there is just no drama or media turmoil surrounding her choice of a man, and certainly not a doubt that Rita and her beau would deliver a classic wedding for the world to see and share.
There are beautiful photographs of them to swoon over, as the globe, especially Nigerians, count down to the big day. The love and happiness in their eyes also tell us everything we need to know; they are completely enamored and ready to take on eternity.
Now that love and a nuptial arrangement between the lovebirds have been confirmed, it is just ecstatic to imagine what a Rita-Dominic-inspired wedding would be like. You may wonder why the high expectation over her wedding. Have you beheld Rita's presence on occasions?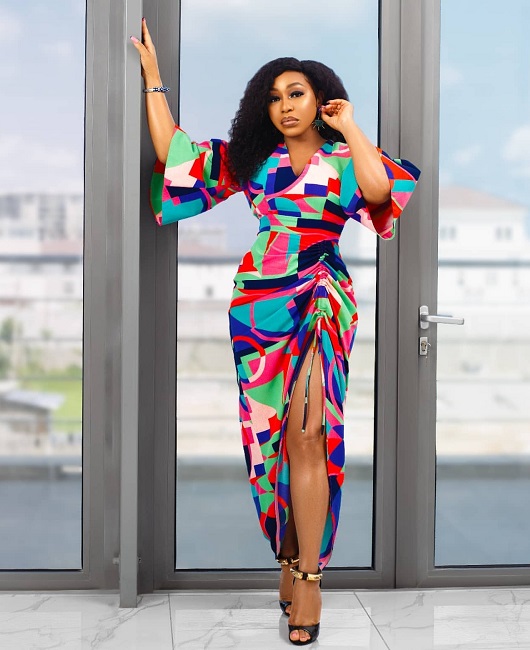 Photo Courtesy
Apart from her history as one of Nollywood's best actresses and movie producers, Rita has earned her rights as a distinguished fashionista. Her dresses are always talked about and naturally looked forward to, at every public event which would have her in attendance.
She's been known to patronize high-end pieces majorly from local labels and designers. Her outfit pairings are also just perfect for her personalized niche of fashion because she does the fashion magic in one of the most unique ways ever.
Photo Courtesy
Rita's wedding dress is a mystery we cannot wait to unravel. Her friends and their fleet of styles are also something to expect. The most exciting thing that fuels this curiosity is the mental image that people have got over the simplicity or the unconventionality of what she would wear. Who knows, Rita might take us all to the 18th-century fashion, the Victorian era, or rather keep to a simple, classy style in tune with the times we are in.
All of these expectations, in collaboration with the global excitement that surrounds the beauty of Rita's engagement, keep us glued to her news, as her wedding date draws by.