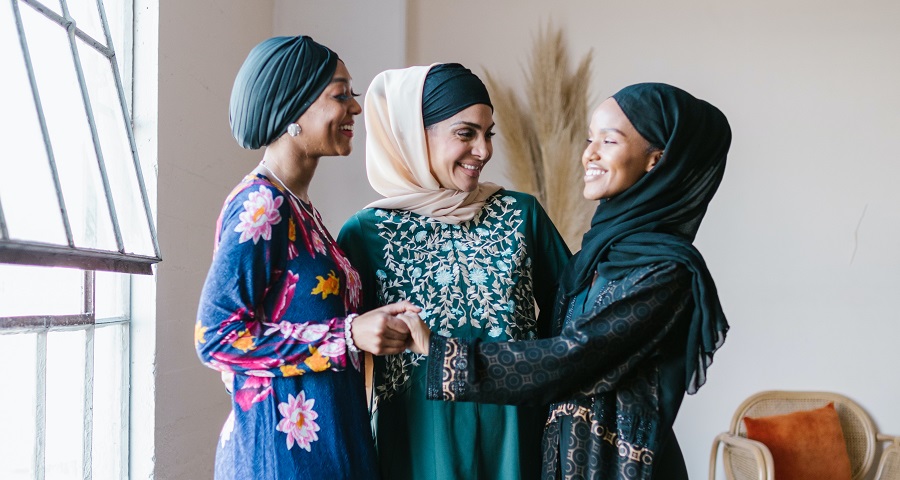 If you are considering purchasing an Abaya, you might be wondering what to look for and how to dress comfortably in it. This article will give you the basics you need to know about this traditional dress, from its origin to the latest trends. It will also help you choose the correct length of the garment so you can stay comfortable. Remember to choose a dress that is comfortable to wear and that has the right length up to your ankles.
Evolution of Abaya
The abaya is a traditional Muslim garment that was first worn in the early twentieth century. Its shape resembled a long cloak with full sleeves and a narrower, shoulder-covered Shayla. The abaya dress was made of different types of fabric, and weights, and it also featured a variety of styles and embroidery. Its fabric varies from light to heavy and can be made of cotton, silk, or chiffon.
The abaya dress has evolved to meet changing cultural needs in the west. Muslim women in the west were more comfortable with fashion, so abayas began to be produced in the West. The result is that the abaya has become the "new black" and "emerging global" dress. It has also undergone a recent makeover, with many colors and patterns, and is now more flattering than ever.
The original abaya dress is still very modest and simple, but now it is no longer limited to black. Fashionable women in the Arab World are wearing abayas in various colors, and many now feature embellishments. Some modern abayas feature open fronts, woven fabrics in neutral colors, and athletic-style stripes. Other accessories can be found on the abaya, including pearl beads and floral embroidery.
The evolution of the abaya dress has spanned many years. The traditional style was the same, but many designers adapted the styles to meet the needs of their customers. Abayas were no longer simply covers for dresses, but rather an investment in women's self-esteem. They became a cultural icon and a fashionable part of everyday life. With the advancement of technology, abayas have been improving with every passing day.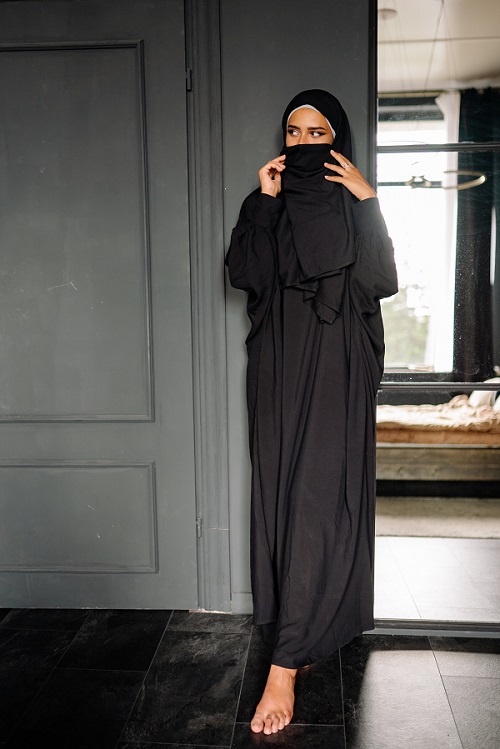 Photo: Yan Krukov/Pexels
Who Wears The Abaya Dress?
Who Wears The Abaya Dress? This loose garment is worn by many Muslim women. Most abayas are black in colour with some variations. This garment is the only garment worn by the wearer. In recent years, abayas have become fashion statements, with a variety of designs available in the market. These dresses have become an integral part of the hijab style of dressing for many Muslim women.
Originally from Bedouin tribes, the abaya was usually colored until a century ago. Today, it is worn by many women in Saudi Arabia and other conservative Islamic countries. Some women wear it as a sign of respect for their heritage, while others do not. However, most women are happy to wear an abaya while traveling or visiting the country of their birth. The abaya dress is not mandatory, but the culture behind it is rich in meaning.
Saudi Arabia is slowly relaxing its policies on dress codes. This is because women's personal freedoms have risen, with more women entering the workforce as well as enrolling in university programs. The government's Vision 2030 aims to increase the percentage of women in society to 30% in 14 years. Saudi women are now enjoying more freedom to choose their own clothes and take part in their own affairs. And they have more freedom and independence than ever before.
Can a Christian Woman Wear the Abaya?
Can a Christian woman wear the abaya? That is a question many Christians have asked. But in the first place, the abaya is a Muslim religious dress, so it is not a Christian dress style.
In Muslim culture, women wearing a hijab or headscarf are called hijabi. These women wear a headscarf and veil when outside the home and when there are men present. They are expected to wear clothing that hides their faces, hands, and feet, and leave nothing out of the waist or hips. Oftentimes, this means wearing maxi dresses, long-sleeved tops, or other loose clothing.
Interestingly, the hijab was worn by female newsreaders in Christchurch. This is a particularly troubling example for Christians because a Muslim woman wearing a hijab represents oppression. A true Christian would want freedom and equality for Muslim women. So while some may feel uncomfortable about wearing the abaya, it's important to consider the differences and similarities between Muslim and Christian women.
In addition to wearing the abaya, a Christian woman may also wear a face veil. This covering is not an official Muslim requirement, but it is an Islamic tradition. In Saudi Arabia, it is customary for women to cover their faces, which is especially important during sand storms. If a Christian woman wears this clothing, she is not breaking any rules for modesty.
Is Wearing Abaya Mandatory In Islam?
Is wearing an abaya mandatory in Islam? Some Muslims argue that this is not a requirement but a cultural choice and there is no definite answer. However, some women find that the abaya is a comfortable option and can wear jeans or a tank top with it. Nonetheless, a woman should avoid revealing chest skin when wearing an abaya.
The abaya is a long loose-fitting robe traditionally worn by adult women in the Muslim faith. Women in Saudi Arabia wear them year-round and in many different colors, making it a versatile option for everyday use. The debate over the abaya is not new, however. The abaya is only 50 years old. Before this, women in the southern part of the country wore the Al-Galal, a piece of cloth that covered the shoulders and head. However, after the Islamic Awakening, Saudi society began to become stricter about the clothing of women.
The veil issue has become a controversial topic, both in Muslim countries and the West. The question of whether or not to wear the abaya is mandatory in Islam is the core of an intricate subject that connects several concepts and issues: the body of a woman, the role of the Qur'an, and the challenge of living together in multicultural societies. In Islam, the Hijab is an unofficial symbol of subjugation and sexism.
Can a girl wear the Abaya?
In some traditional areas, girls as young as seven can wear the abaya. Girls may wear it for aesthetic reasons or to match their older sisters. Children of expatriates, however, may be more accepting of the abaya. For this reason, a girl can wear one in the Western world as well. In this article, we'll discuss why it's appropriate for a girl to wear one, and if it's appropriate for her age.
In Saudi Arabia, women often wear long black abayas to cover their hair and dress modestly. Abayas are not required by law, but many non-Muslim Western women wear them out of respect and convenience. The abaya can hide a bloated stomach or bad hair days. If you're traveling to Saudi Arabia, be sure to purchase an abaya.
Traditionally, abayas were black and loose, with stitching on the sides. They covered the entire body from shoulders to feet and were usually worn with a chiffon headscarf. Modern abayas are made of a wide variety of materials and styles and can be decorated or plain. They're versatile and can be worn by both sexes, as long as the abaya covers all or part of the body.
Abayas can be worn by girls, but there are a few rules about their proper wear. The abaya is a long, loose overgarment worn by women in Islamic countries. It covers the whole body except the head and may also be decorated with embroidery. The abaya is also worn with a scarf or niqab. You may be wondering how to wear one of these beautiful garments.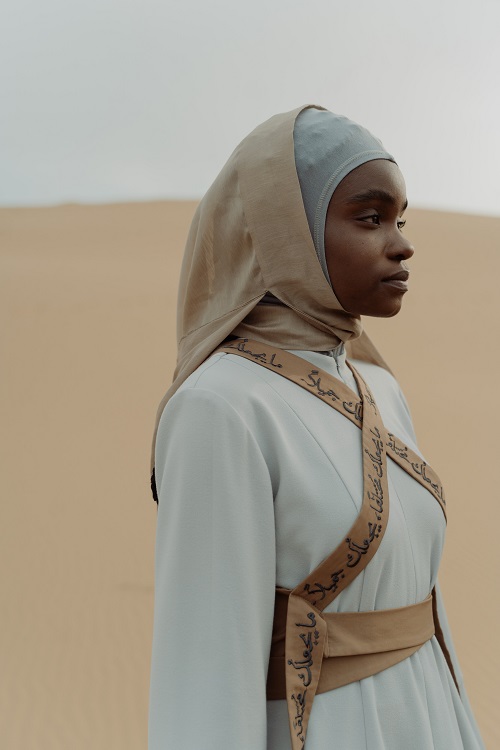 Photo: Cottonbro/Pexels
Abaya Dress Trend
When it comes to the trend, the Abaya dress is really taking fashion by storm. You can now buy an abaya in a huge variety of colours and designs, allowing you to express your mood through the clothing. Before, abayas appeared uniform on all women, but now you can pick one in a vibrant shade to express your personality and style. This trend is ideal for people who love to stand out from the crowd, and who want to be different from their counterparts.
If you are looking to buy an abaya for yourself, you have to make sure it is of good quality and stylish. Black is the traditional color for abayas, but modern abayas come in different colors, designs, and styles. You can find Abayas with ruffled sleeves and other trendy accessories, which make them an excellent option for everyday wear. You can also mix and match this style with other trends to make a unique outfit.
Abaya Styles
Abaya comes in different colors and designs. Most of the ladies prefer to wear modest attire. Abayas are especially suitable for Muslim women in the Gulf region due to the high temperatures, sandstorms, and religious beliefs. Women from the Gulf countries are among the most elegant in the world due to their extraordinary sense of dressing and expertise in fine fabrics and exquisite embellishments. Abaya dresses range from simple and flat to elegant and extravagant.
For girls, simple abayas look great. They do not need extra work and look extremely elegant. Some girls choose to wear heavy embroidery on their abaya, but it looks odd and suffocating. It's a bad idea to show too much skin. Simple designs look great. In Islam, simplicity is the most important factor. For that reason, simple dressing styles are the best.