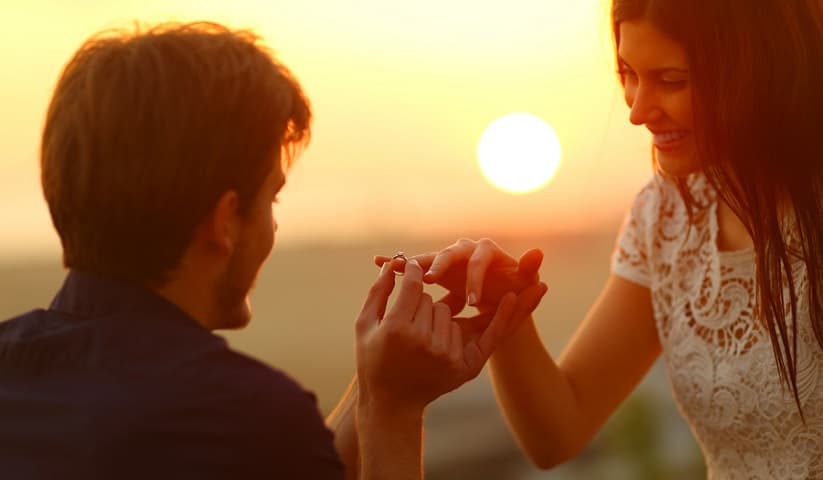 Over 1.8 million couples get engaged every year! Is this year your year to be part of that number? 
You've probably been trying to figure out the perfect proposal since you first decided that you were going to pop the question. But you know your partner well enough to know that they wouldn't love a huge public display. You need simple ways to propose.
We're here with a few of our favorite simple proposals to inspire you. Keep reading to discover more.
Marriage proposal on a hike
Proposing on a hike is a great option if you still want a good view (set up a camera beforehand if you can if you want the perfect proposal shot). 
For people who aren't very "outdoorsy," even a brief hike to a great lookout spot is more than enough. If you're the type to go on an all-day hike and turn it into a camping trip, that works too!
Either pop the question when you're at the best possible viewing spot or take a break and propose during a nice picnic so you're both relaxed and happy. Either way, your partner will love it.
Marriage proposal during a photoshoot
If you have a photographer friend, get them in on your romantic proposal plan. Hire them for an engagement photo-shoot (but don't let your partner in on the secret).
Say that your friend was interested in taking some photos for their portfolio and they need more couples. Pick a good location and start the shoot!
Don't pop the question right away. You want to wait until the moment is right. Plan it out with your photographer's friend so they can get the perfect angle.
The best thing about this option is that you'll have photos of the proposal that you can treasure forever.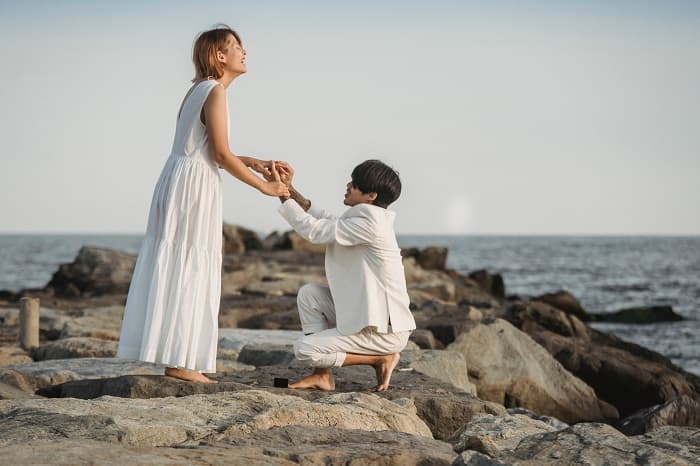 Photo: Pexels/Bethany Ferr
First thing in the morning 
This is one of the simplest proposal ideas that we can come up with, but if you and your partner prefer to avoid anything too planned-out, this can be lovely.
Make sure that you wake up before your partner, and try to plan the proposal for a low-stress day. You don't want to do this if they have to rush to work, school, or even the gym first thing in the morning!
While you can certainly just wait in bed for them to wake up before popping the question, you can also make them a nice breakfast in bed (or at least bring them coffee) for an even nicer experience.
Marriage proposal with a pet
Do you have a furry friend? Does your partner want a furry friend? Either way, you can use that pet as a part of your proposal.
Attach your ring from https://www.argylejewelers.com/engagement-rings/ to your pet's collar when your partner is out of the house. When they arrive, either present the pet to them (if it's new) or let them find the pet on their own.
This is a sweet, simple, and cute surprise.
On a scavenger hunt
This isn't one of the most simple ways to propose, but it doesn't cost a lot of money and you can plan it out fairly quickly. Send your partner on a fun scavenger hunt!
You could just set up the hunt around the house, but if you're feeling crafty, why not send them around town? Send them with a friend who can help point them in the right direction and wait at the final destination with the ring. 
Do you love these simple ways to propose?
A proposal doesn't have to be as in-depth as a Broadway show. Don't gather a flash mob just yet. These simple ways to propose will delight your partner without overwhelming them.
Good look on popping the question!