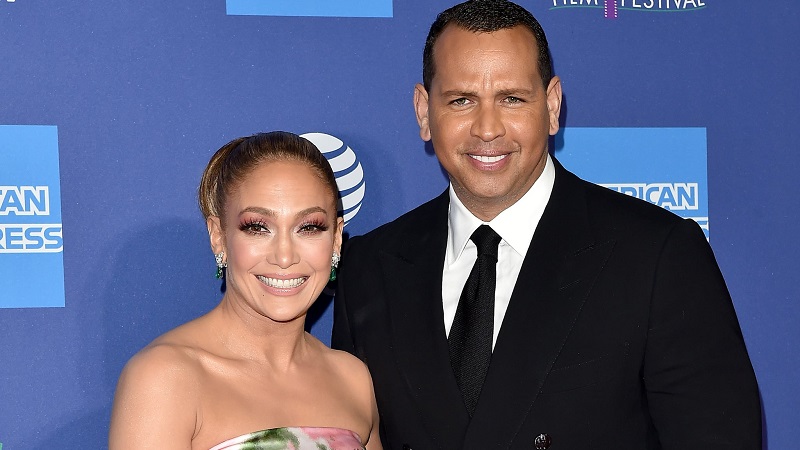 Jennifer Lopez and Alex Rodriguez have been one of the notable Hollywood's power couples since they started dating in early 2017. The pair regularly make headlines for the inseparable love they have for each other and when the couple got engaged in March 2019, it was easy to fantasize about a lavish, upcoming celebrity wedding.
However, after the Covid-19 pandemic caused the postponement of their scheduled summer destination wedding in Italy this year, the 51-year-old singer is reconsidering her marriage decision. During an interview on SiriusXM's Radio Andy yesterday, Lopez got candid and opened up about her latest wedding plans. Having been married three times in the past and although she expressed disappointment over her canceled wedding to A-Rod, the mother-of-two said there's no need to rush for anything.
"We've talked about that for sure. I mean, at our age, we've both been married before, it's like, do we get married? Do we not? What does it mean for us?" Lopez said during the interview. "It was really sad because we were supposed to get married in June and we had planned it all. So in March or April, we're looking down the pipe and we're going, 'This is maybe not going to happen.' Italy's the worst place in the world. And we were going to get married in Italy. It was, yeah, it was like, I was like, 'OK, we got to cancel everything.'"
View this post on Instagram
But there still going to be J.Lo-A-Rod wedding, however — maybe next year or whenever, as the nuptial is important to the pair.
"But the same thing with like the Goldie thing and Kurt, you think, 'Do you have to, should we?' It just kind of gave us a moment to pause and think about it," said continued. "And I think it's something that maybe is still important to us, but there's no rush, you know, there's no rush. It'll happen when it happens."