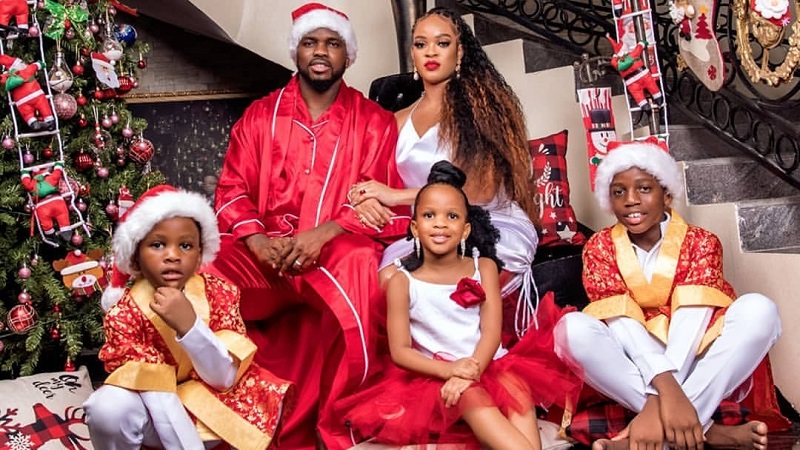 Going by the unprecedented occurrences during the year, the memory of 2020 isn't such a glamorous one. But with the joy and excitement surrounding the Christmas holiday, we all have reasons to put on a smiling face and celebrate for the coming New Year. Celebrities have been keeping the spirits high, posting stunning Christmas decorations, along with their best wishes and photos of them dressing up for the season. Here, a quick look at how some of your favorite Nigerian/Ghanaian celebs celebrated the 2020 Christmas day.
 

 

 

View this post on Instagram

 

 
Chika Ike
For Chika Ike, Christmas is best served in a sexy, 2-piece sequinned look. The actress looked darn pretty in the festive snap as she wished fans a yummy Merry Christmas.
"Sexy Santa is in town," the caption reads. "Are you on the nice or naughty list? 🎅🎄✨💫… Have yourself a Merry Christmas sweethearts.❤️ #merrychristmas."
 

 

 

View this post on Instagram

 

 
Omotola Jalade.
The actress took a break from the kitchen to give herself a beautiful 2020 Christmas shot, wearing a slip red dress and Afro hair.
"Finally found a min off cooking to say…
MERRY CHRISTMAS FAM 🎁❤️💋," she captioned the photo.
 

 

 

View this post on Instagram

 

 
Linda Ejiofor-Suleiman
A beautiful Christmas snap of Linda Ejiofor and her husband posing up with their adorable toddler.
"Merry Christmas from The Suleiman's," she wrote while sharing the image on her Instagram.
 

 

 

View this post on Instagram

 

 
Genevieve Nnaji
Christmas brings joy and excitement and Genevieve Nnaji really demonstrated it by dancing around the house in her kaftan.
"Merry Christmas my lovelies!!🎉🤶🏽✨🎄🥂😍✨❤️💋," she captioned the video.

 

 

 

View this post on Instagram

 

 
Adaeze Yobo
If photos are anything to go by, the family of Super Eagles' player, Joseph Yobo, celebrated their Christmas day with a bang. Adaeze, the woman of the house shared the stunning snap of the family on Instagram.
 

 

 

View this post on Instagram

 

 
Juliet Ibrahim
All the way from Accra, Juliet Ibrahim stunned fans on the social with a Christmas-inspired  photoshoot. She was outfitted in a floor-length red gown and super glamorous hairstyle.
"Seasons greetings and happiness to you and your loved ones. May your home be filled with love and laughter," captioned the image.
 

 

 

View this post on Instagram

 

 
Joselyn Dumas
Christmas holiday is a special time with the family and Joselyn Dumas took the well-deserve time for a photoshoot with her mom.
 

 

 

View this post on Instagram

 

 
Stephanie Coker
Stephanie Coker danced in the house with her family. She captioned the video; "All I want for Christmas is…"