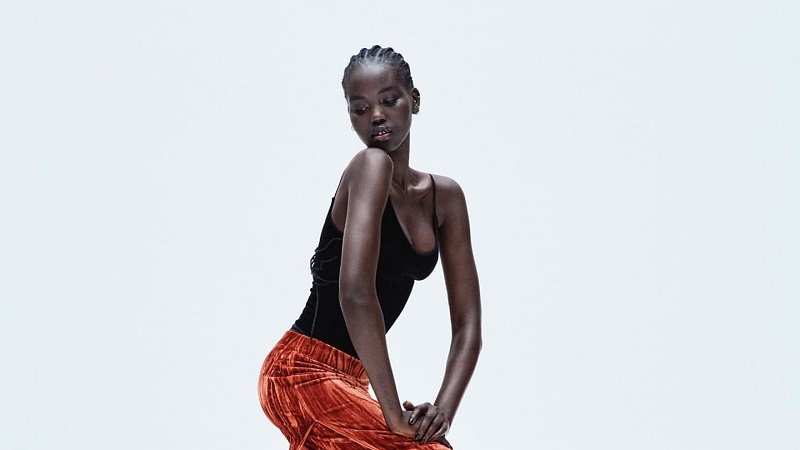 We all know the negative impacts of Covid-19 pandemic. In fact, since the breakout of the coronavirus, the world has not been the same, making 2020 not only disappointing but the most challenging year. Whether the rich or poor, everyone is affected and for many, it's hard to stay positive while keeping on with life but runway darling, Adut Akech has found a way to remain optimistic. Speaking with Harpper's Bazaar Uk, the model cited how challenlling the year has been but she's able to keep her spirit high because of her strong family bond.
"2020 has been a very hard year for everyone and sadly many people have unfortunately had to face plenty of difficult challenges," she told the media outfit in an interview, adding that it can be "very hard to find positivity in the situation we are in."
View this post on Instagram
Akech regularly spend time with the family via FaceTime, especially with the sister who she said is her BFF. "Staying positive has been hard but I have a strong family bond and we have kept each other's spirits high and been in constant contact with each other," the 20-year-old South Sudanese-Australian model continued. "Spending time with them over FaceTime has kept me going, especially with my sister, who is constantly making me laugh and picking me up when I'm not at my best."
Although the pandemic seems unending, the model is hoping for life to return to the status quo ante.
"We need to remember that this will be over soon," she said. "I'm looking forward to the world reopening so that we are able to create beautiful images, walk catwalks, express our creativity through work and enjoy ourselves again."