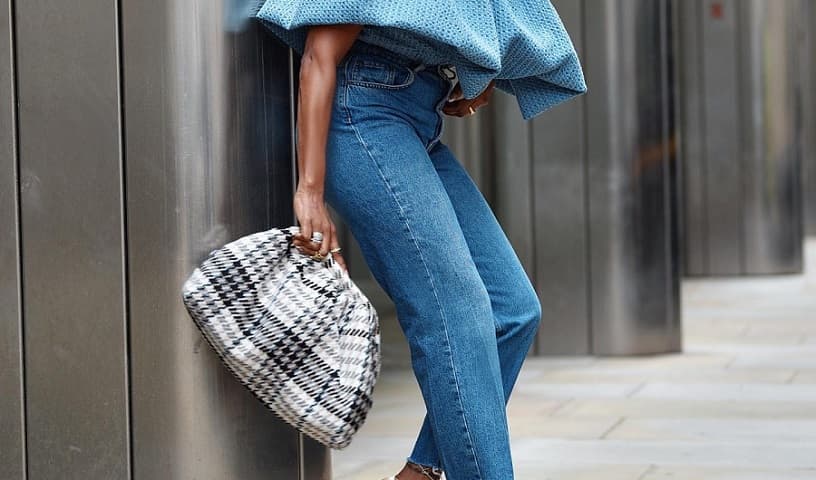 Whether you have an active lifestyle or work an office job, you must have the proper bottom wear for your daily activities. Let's discuss the essential pant styles every woman needs in her wardrobe.
Understanding Your Body Type
It's normal to go through multiple body changes in a year, so finding the right pair of pants can significantly impact comfort, sizing, and styling. Understanding your body type can help you determine what type of pants fit your body type best.
There are a few common body types: apple, pear, strawberry, banana, and hourglass. When picking the right pair of jeans, you want them to lay against every curve and line of your figure comfortably.
Types of Pants for Your Wardrobe
No matter your occupation or your lifestyle, having pant interchangeability matters. So let's discuss the different styles every woman should have in her closet.
The perfect pair of denim
Every woman has a go-to pair of jeans in her closet. From straight-leg blue jeans to skinny dark-wash skinny jeans, denim is always a win. It's an essential pant style that everyone woman needs in her wardrobe for everything from running errands to going out on the town.
Dress pants and slacks
Sometimes jeans aren't enough to look appropriate for special or professional occasions. So having a couple of pairs of dress pants and slacks in your wardrobe is crucial.
What makes dress pants so unique is their versatility. You can find your standard black dress pants or colorful flared styles that work for any special occasion. Consider having black, white, and colorful options for style interchangeability.
Black universal leggings
Everyone loves a comfortable pair of leggings. When you choose a black pair of leggings, you can use them for casual, leisurely, or stylish purposes.
Leggings are helpful for exercising, wearing under a skirt, paired with an oversized sweater, and so much more. If you want to turn your style up a notch, you can find faux leather leggings for a sleek and feminine flip on your outfit.
Boyfriend and vintage Jeans
There's nothing wrong with playing around with the classic boyfriend or vintage style of jeans. They can make a fantastic alternative to the standard straight or skinny jeans every woman has in her closet. From the baggy acid-wash boyfriend jean to the classic flare jeans from the hippie years, you can make them a part of your closet.
There are several ways you can make boyfriend jeans look stylish and sleek. You can wear a fitted crop tee or have a graphic tee tied off for a laxer and more comfortable feel. There are also cool ways to wear flared pants, such as with an off-the-shoulder blouse or a colorful frilly top. The possibilities are endless.
Having your closet filled with different pants styles can help you leave stress behind when choosing an outfit. Have fun combining different styles; you'll be surprised by how easy it is when you have various pant styles.