The true warriors of the 2018 American superhero film, Black Panther, have touched down the African soil and it's no other place than Lagos State, Nigeria.
Danai Gurira, Lupita Nyong'o, Letitia Write, and other cast members of the Black Panther sequel, including Winston Duke, Tenoch Huerta Mejia, and the movie director Ryan Coogler, were in Africa's most populous city, Lagos, on Sunday (November 06) for the African premiere of "Wakanda Forever."
For the exciting event, Danai Gurira who plays Okoye and the General of the Dora Milaje in Marvel Comics showcased her true African identity in a gorgeous Christie Brown look. The Zimbabwean-American actress choose a gold strapless bustier and ruffled midi pencil skirt from the Ghanaian luxury label, complete with matching headgear wrapping up her signature short haircut a la African woman that she is.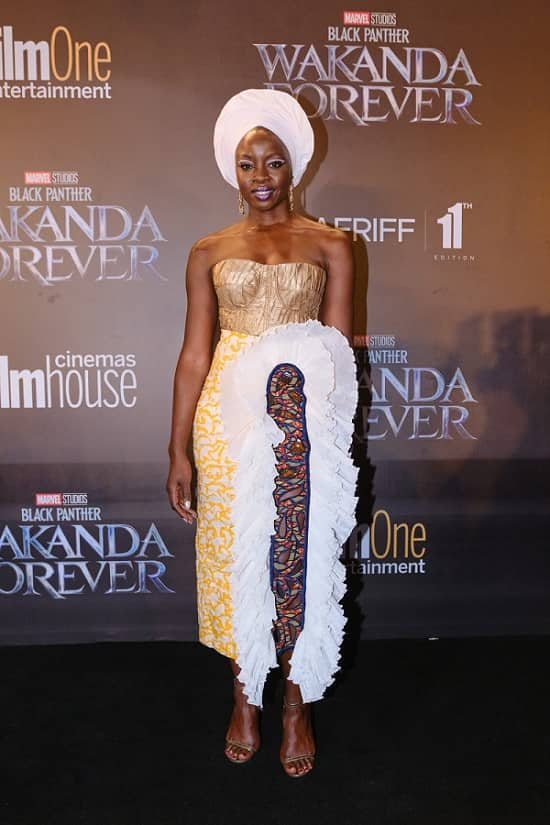 Photo: StillMoving.net for Disney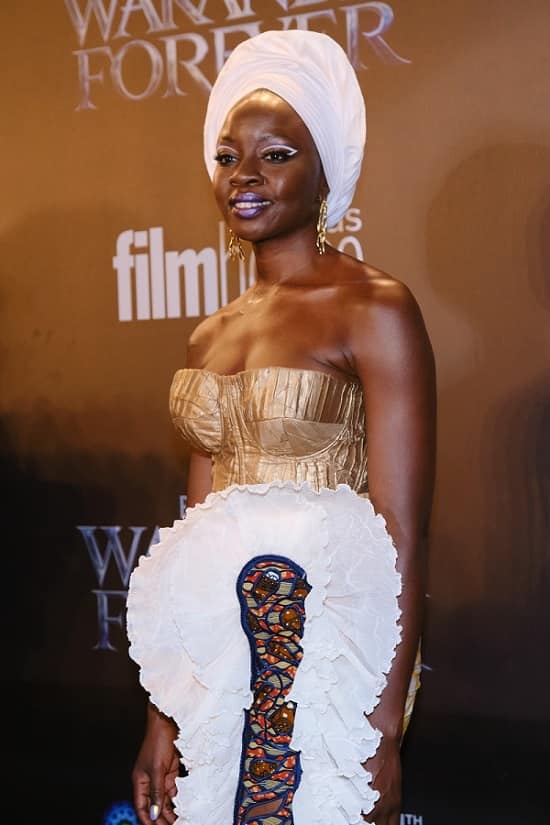 Photo: StillMoving.net for Disney
She accessorized the vibrant creation with gold sandals and dangling earrings while opting for purple lips and dramatic eyeshadow. 
 

 

 

View this post on Instagram

 

 
Gurira was also photographed engaging with beaming fans as she demonstrated the famous Wakanda Forever salute in front of them.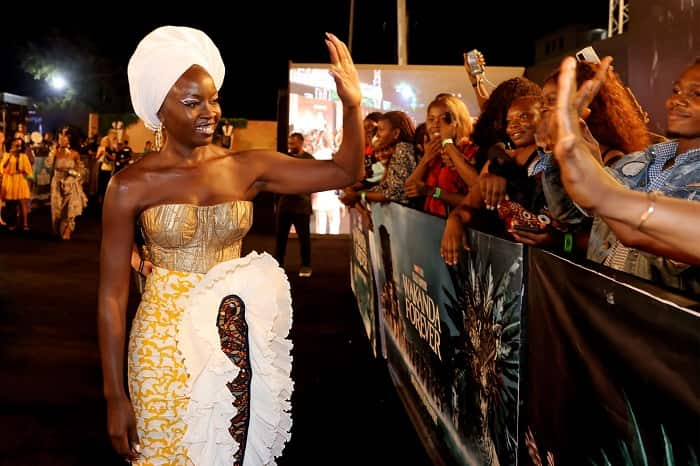 Photo: StillMoving.net for Disney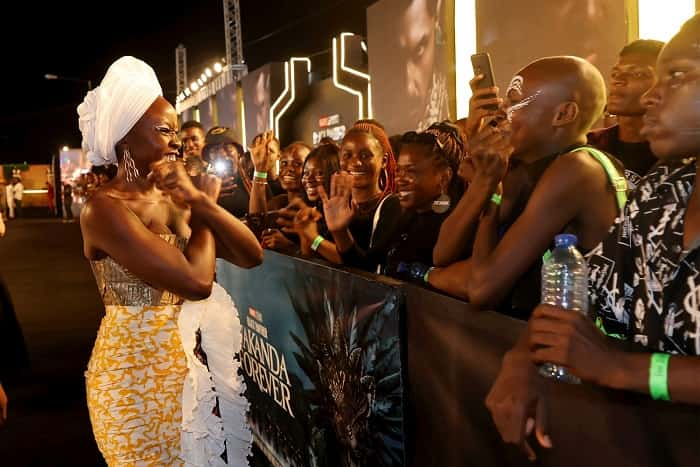 Photo: StillMoving.net for Disney
Wakanda Forever is a sequel to 2018's Black Panther, which pays tribute to Chadwick Boseman with a story that takes us back to the kingdom of Wakanda after its king, T'Challa, died a tragic death. Without its leader, the population has to band together in order to honor the fallen king's memory and protect Wakanda. The movie is however scheduled to be released in France on November 9 and in the United States on November 11.