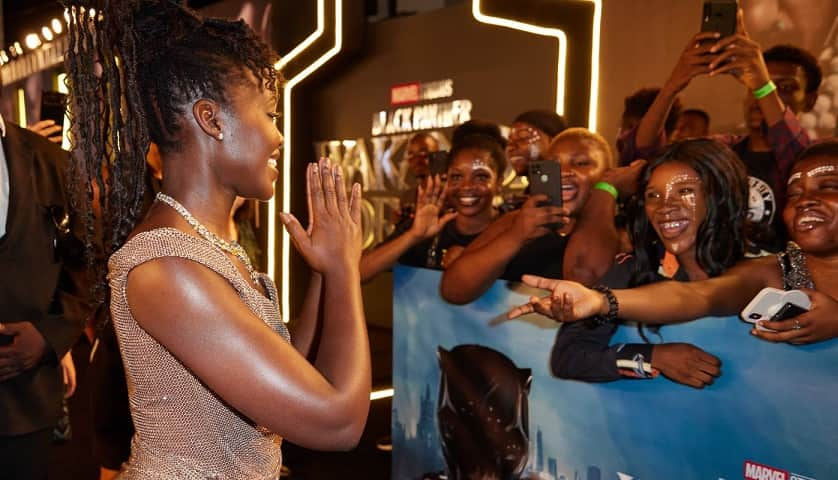 It's been a busy season of fashion for Lupita Nyong'o.
From the Hollywood premiere of "Wakanda Forever" to the European premiere and now the African version in Lagos, Nigeria, the warriors are really out to 'fight to protect their nation from intervening world powers in the wake of King T'Challa's death.' 
On Sunday (November 6) Lupita Nyong'o, along with other cast members of the historic American superhero film graced the black carpet in Lagos and was met with the beaming fans of the movie. The Kenyan-American actress dressed for the occasion, opting for an elegant and sexy gold number.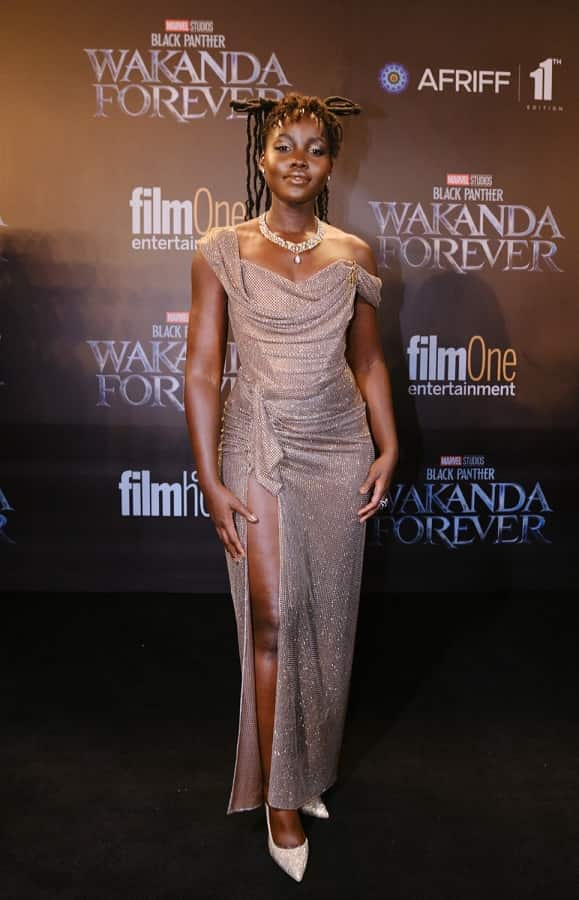 Photo: StillMoving.net for Disney
The shimmering sleeveless piece includes a cowl neckline, a ruched gathered waist, and a tight high slit that puts her legs on show. She paired the glamorous number with glittery silver heels, a layered necklace, and matching stud earrings. The 39-year-old beauty kept her makeup subtle while wearing her hair in messy locs.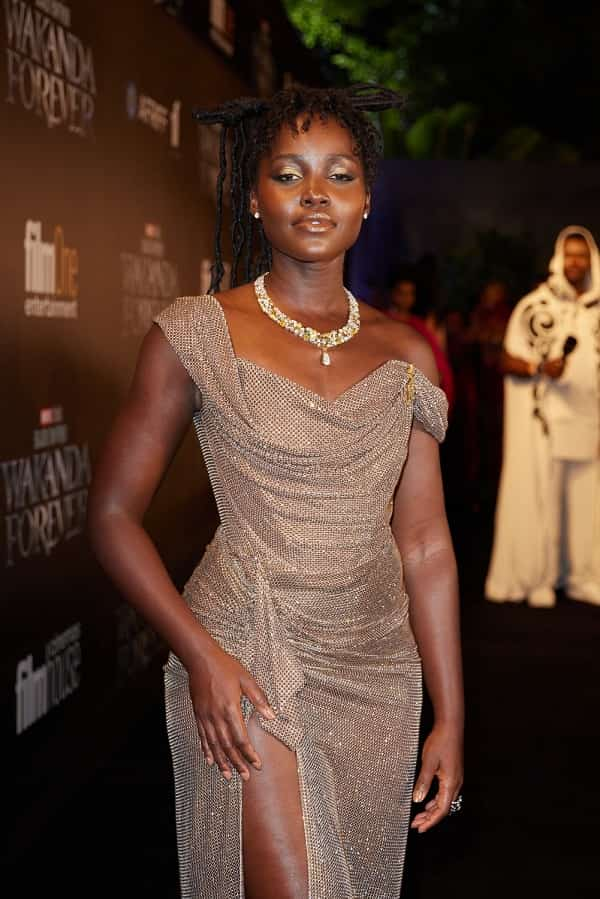 Photo: StillMoving.net for Disney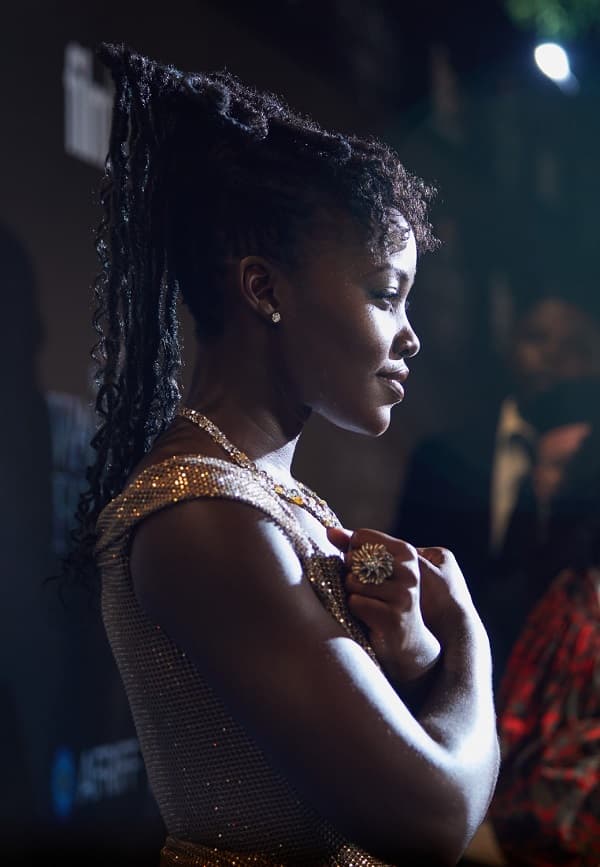 Photo: StillMoving.net for Disney
Nyong'o was one of the closest friends to co-star Chadwick Boseman who played King T'Challa, the Black Panther in the Marvel Comics superhero film. While his sudden demise was unbearable, the actress recently revealed what it was like to work in the sequel without Boseman.  
"It was hollow," the actress said during an appearance on Good Morning America. It was very evident that he was missing and we were all feeling it, but also we had each other, so we were able to lean into each other, it was actually the only way to go forward I imagine was to lean into it and be there for each other."
She continued: "It was good to be making this with a bunch of people who knew him, who had experienced his light and his love and so we could commiserate and really lean on each other.' 
In the new Black Panther: Wakanda Forever, Nyong'o continued her role of Nakia, a member of the War Dogs and T'Challa's lover following the death of lead actor Chadwick Boseman.
Letitia Wright was also in attendance at the movie premiere and here is she looking beautiful in a skin-skimming dress with a waist cut-out.
Meanwhile, Wakanda Forever will be released in France on November 9 and in the United States on November 11.