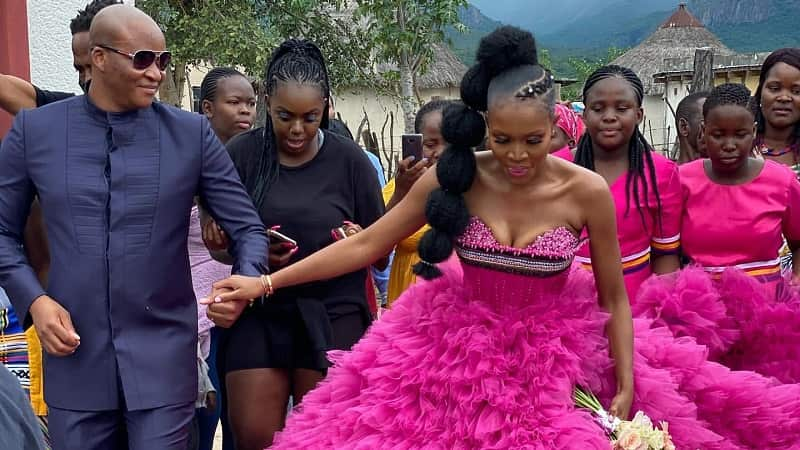 South African bride, Rebotile Malomane recently got married and she's got quite the eclectic taste. You can imagine, then, that her dress was not typical considering the usual African traditional wedding dress style. In fact, Malomane did not only wear an unconventional wedding dress, her husband also gave a nod to the bohemian style by opting for a suit for what seemed to be a traditional wedding.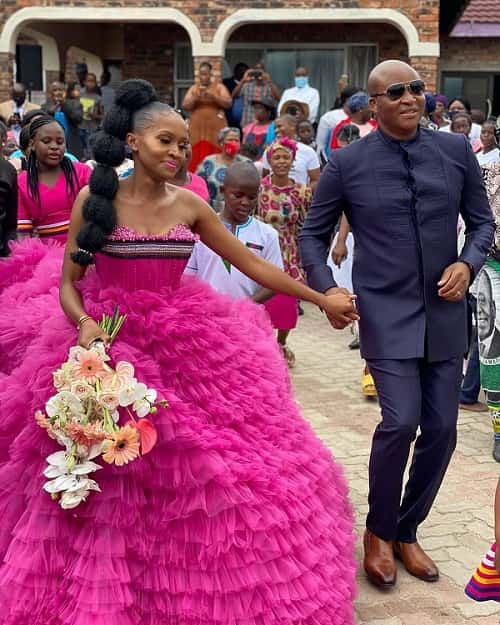 Photo Courtesy
The couple's nuptials took place in South Africa over the weekend, but Malomane's dress reminded us that there are no rules in fashion when it comes to the wedding. Her dress wasn't what you see every day, but an off-the-shoulder pink dress with a corseted bodice and fairytale silhouette that was finished with tiered ruffles. She complimented the Gert-Johan Coetzee's custom-made gown with pink lips, on-point face beat, and over-the-top ponytail hairdo.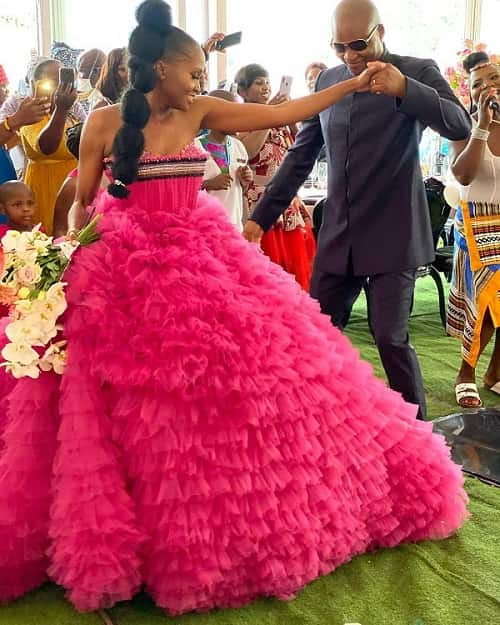 Photo courtesy
Malomane danced the day away in the voluminous dress that even the designer himself was proud of. Needless to say, the bride made the most of her big day. And as unique as all the little details might be, we were struck most by how she rocked her gown along with a beaming smile, which as she pointed out, was a "whimsical traditional wedding." Scroll down to see the close-up look.

Photo courtesy
View this post on Instagram
Gorgeous!