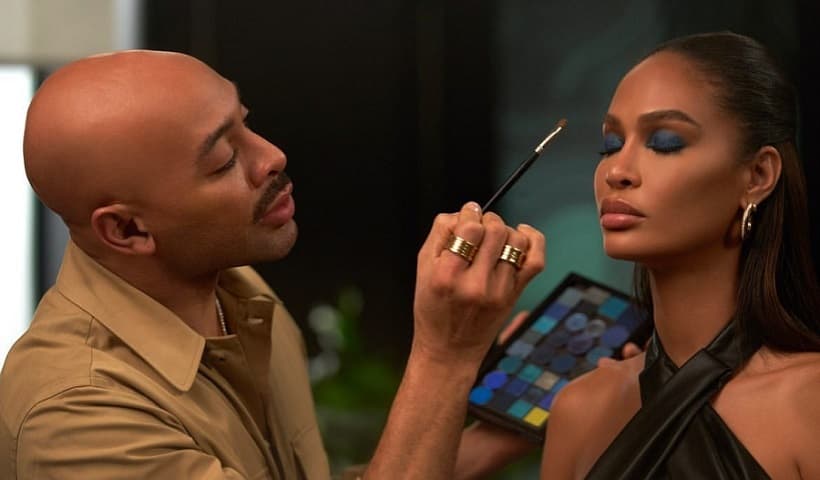 There are many factors that separate makeup amateurs from pros. It may be the tools you use or the skills you have learned. And No matter how much makeup you wear, there are always ways to know you are a makeup pro. Though you may be able to fake it till you make it, these tips will let others know that you know what you are doing when it comes to makeup.
Being a makeup artist or pro goes beyond the cliché application and blending of makeup products. Also, it's one thing to identify as a makeup artist and another thing to be a professional in the field. As with becoming a professional in other career fields, there have to be genuine bits of mastery and a good balance between the theory and practice in makeup artistry. So, next time you are handling a client's makeup, getting ready for a big event or just want to look your best, take note of these things to ensure that your makeup is on point.
Who is a Make-up Artist?
The term "makeup artist" generally refers to a professional who discusses and applies a client's preferences for a makeup design. Makeup artistry is simply an 'imagine and create' process. Based on a client's skin tone, eye color, hair color, skin type, complexion, and even what they are wearing, someone in this field will develop custom looks for them. Makeup artists must be clever and talented to create individual looks with a variety of color palettes and materials to best fit each customer. Consultations vary depending on each occasion or event.
It's all glitz and glam… until you become a Professional Makeup Artist
Unbeknownst to many, many sacrifices are hidden behind the vibrant makeup you see around. The first thing to note is that makeup artists don't begin their careers the instant they take up a brush. Nothing is ever that simple.
The truth, however, is that beyond creating layers of shades and using the right brushes, Makeup artists must possess distinguishing characteristics to be able to identify as professionals. If you've mastered all of the arts and tricks of makeup but you're not sure where you stand yet, you can check out the following highlights on how to know if you're already a make-up pro.
1. You have all of the tools
As a professional makeup artist, you have a wide range of tools at your disposal to help you create the perfect look for your clients. From brushes and sponges to foundations and powders, there is a tool for every step of the makeup application process.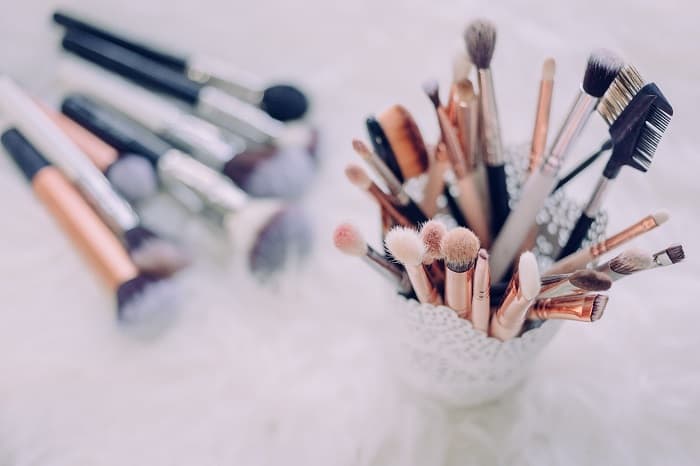 Photo Credit: Freestocks/Unsplash
And while you may have all of the tools you need to create a stunning makeup look, it is important to remember that the application process is just as important as the products you use. In order to create a flawless makeup look, you must have a steady hand, a good eye for detail, and a bit of patience. With these three things, you can create virtually any makeup look you can imagine.
2. You can do a full face of makeup in under 30 minutes
As a makeup artist, you know that time is of the essence. You need to be able to do a full face of makeup in under 30 minutes so that your clients can get on with their day. With a little practice, you can easily achieve this goal. Here are a few tips to help you out:
Use a primer to help your makeup stay in place

Choose a foundation that provides good coverage

Conceal any blemishes or dark circles

Set your makeup with a setting powder

Add a pop of color with lipstick or eyeshadow
With these tips in mind, you'll be able to do a full face of makeup in no time!
3. You have your routine down to a science
As a makeup pro, you know that there's more to a great makeup look than meets the eye. It's not just about choosing the right products – it's about having a solid routine that you can depend on.
As a professional makeup artist, you know that having a good routine is essential to your success. You have your routine down to a science, and you always make sure to follow it to the letter. This ensures that you're always prepared for your clients and that you always give them the best possible service.
Your routine is what helps you to be the best makeup artist you can be. It's what allows you to be consistent and efficient in your work. And it's what allows you to provide your clients with the highest quality of service possible.
You know exactly what products to use and when to use them. This allows you to create beautiful makeup looks with ease.
But even though you have your routine down, there's always room for improvement. There are new products being released all the time and new techniques to learn. So even though you're a pro, don't be afraid to keep learning and expanding your skills. After all, that's what makeup is all about — experimentation and self-expression.
4. You always have backup products
No matter how much you love a particular makeup product, it's always good to have backups on hand. You never know when you might run out of your favorite lipstick or when a foundation might suddenly discontinue. That's why, as a makeup pro, you always have backup products on hand.
Having backups is especially important when it comes to products that you use on a daily basis. That way, you never have to worry about running out of your essentials. Plus, it's always good to have options when it comes to your makeup. So whether it's an extra tube of mascara or a spare set of false eyelashes, having backup products can save you in a pinch.
Here are some essential backup products every makeup pro should have:
Extra mascara

False eyelashes

Lipstick

Foundation

Concealer

Eyeshadow

Blush

Bronzer

Setting powder
5. You can do your makeup in any lighting
As a makeup pro, you can do your makeup in any lighting. Whether you're in a dimly lit room or in natural sunlight, you can create a flawless look. However, there are a few things to keep in mind when doing your makeup in different lighting conditions.
For example, in dim lighting, you'll want to use a foundation with a bit more coverage. This will help to even out your skin tone and give you a more polished look. When applying eye makeup, it's also important to use darker colors to create a smoky effect. And if you're in natural sunlight, make sure to use a setting powder to help keep your makeup in place.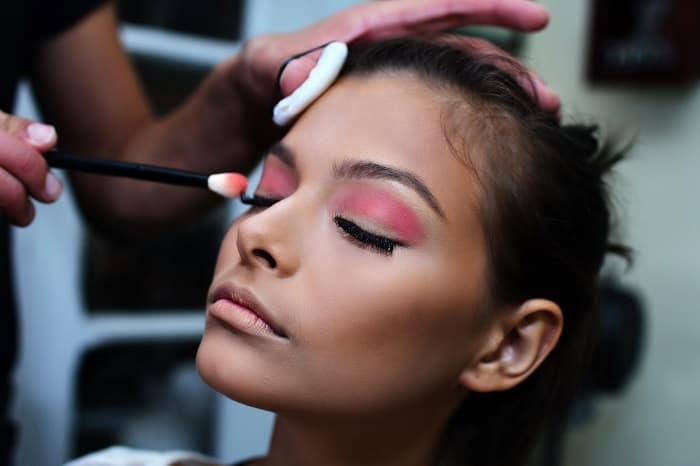 Photo Credit: Chalo Garcia/Unsplash
By following these tips, you can ensure that your makeup always looks its best – no matter what the lighting conditions are.
6. You know all of the makeup hacks
As a makeup professional, you are well-versed in all of the makeup hacks that can help your clients look their best. From dealing with skin issues to contouring and more, you know all of the tricks that can help your clients achieve the perfect look.
While you may be tempted to keep all of this knowledge to yourself, sharing your makeup hacks with your clients can actually be a great way to build trust and rapport. When you share your tips and tricks with your clients, they will see you as an expert and will be more likely to come to you for all of their beauty needs.
So go ahead and share your makeup hacks with your clients! They will appreciate the advice and will be more likely to keep coming back to you for all of their beauty needs.
7. You never leave the house without makeup
As a makeup professional, you understand the importance of always looking your best. Whether you're meeting with clients or working on a photo shoot, you always want to make sure you're putting your best face forward. That's why you never leave the house without makeup.
Makeup is an essential part of your job, and you take great pride in your work. You always make sure to use the best products and techniques to create the perfect look for your clients. You're not afraid to experiment and try new things, and your creativity is always on point.
You're a true artist, and your makeup kit is your palette. You know how to use all the products in your kit to create any look you can imagine. You're always experimenting and trying new techniques to keep your skills sharp.
Makeup is more than just a job for you — it's your passion. You love making people look and feel their best, and you take great pride in your work. You're always striving to be the best makeup artist you can be, and you'll never stop learning.
8. You can teach others how to do their makeup
As a makeup artist, you have the ability to teach others how to do their makeup. This can be a great way to build your business and help others feel more confident. There are a few things you'll need to do to get started, such as creating a portfolio and finding students.
Creating a portfolio is important because it will show potential students your work and what you're capable of. You can create a portfolio by taking pictures of your work or by creating video tutorials. Once you have a portfolio, you can start finding students.
9. You have a signature
As a makeup artist, you have a signature. Your signature is the combination of skills, products, and techniques that you use to create a specific look for your clients. It is what makes you unique and sets you apart from other makeup artists.
Creating a signature look is not easy. It takes time and practice to perfect your skills and find the right products. But once you have a signature look, it will be worth it. Your clients will appreciate your unique style and you will be able to build a loyal following.
10. You've got an eye for a pristine makeup
Every makeup look is built upon a base — the skin. It takes professional knowledge — which not everyone possesses — to understand that each face you work on requires a different beauty look. Furthermore, you are a professional if your aim while using makeup is to enhance the skin's natural tone and texture without going for anything more dramatic unless the situation demands it.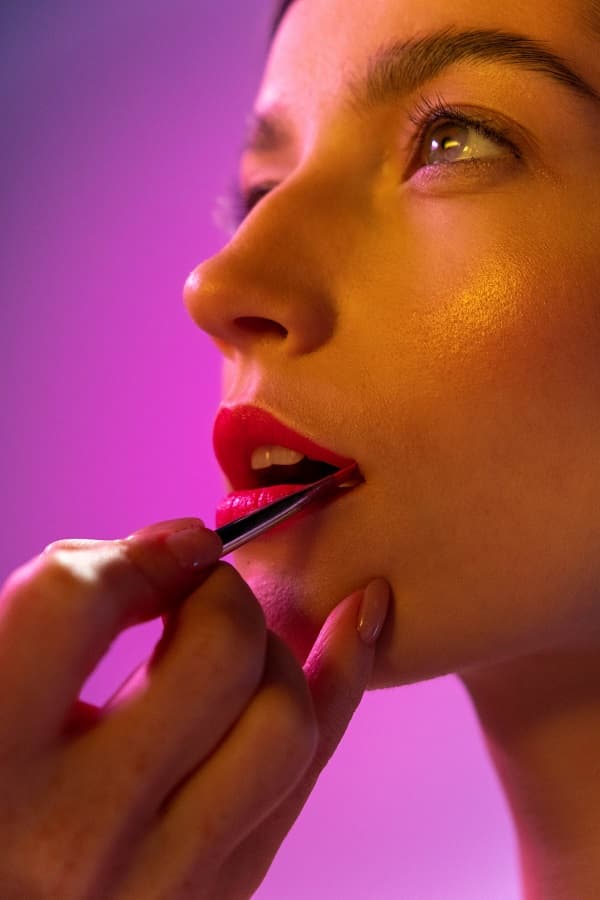 Photo: Cottonbro/Pexels
11. You've mastered the art of using all the makeup brushes and sponges
Being skilled at using makeup brushes and sponges properly is a must for producing a flawless appearance. Knowing the numerous types of brushes and sponges that are made for various makeup chores is a professional move in this regard. With this knowledge, you can then utilize the various makeup equipment to their best potential. With the appropriate tools and brush strokes, a professional makeup artist may always convey his or her personal style.
12. You can easily and flawlessly apply the Concealer and Foundation
Have you watched professional makeup artists doing what they know how to do best? Did you notice that the application of the various products follows a fairly tight order? Ever questioned the reason? If you've learned the art of makeup especially, with regard to these two components: the foundation and concealer, which MUAs use interchangeably — I'm confident you'd be able to respond to these questions.
Although there are no secret techniques, a flawless look is achieved by maintaining a high level of consistency. The foundation of makeup deserves special care, and it takes sincere efforts to get it just right. But if you understand the fundamentals of undertones and the characteristics of various foundations and concealers, you may easily accomplish your professional makeup goals.
13. You're Adaptable
You already know that it's a dynamic industry and you can't help but keep up with the trends and this is where adaptability comes in. A professional makeup artist has the ability to evolve as the industry evolves, set trends, and maintain the passion. Your level of adaptability also sets the path for the kind of success you'll achieve.
14. You Set Trends
While it's one thing to adapt to the evolving trends, it's another thing to set yours. The likes of Pat McGrath, Hung Vanngo, Lisa Eldridge, Sir John, Bob Scott, Hrush Achemyan, Charlotte Tilbury, and Mario Dedivanovic are known for their exceptional creations; they have produced some of the most sophisticated and cutting-edge makeup looks ever. Some of your favorite celebrities are among the widest variety of clientele for these makeup artists. You likely are a professional if you ever discover yourself to be a makeup artist who is constantly experimenting with cosmetics and creating original styles.
15. You are flexible
When working with clients, flexibility is essential, and you'll discover that this quality will contribute to your professionalism. Clients occasionally won't agree to changes in the methods employed to get a look, and that's fine. A skilled makeup artist will deal with rigid clients and adapt to their needs while strategically considering how to get the desired outcome.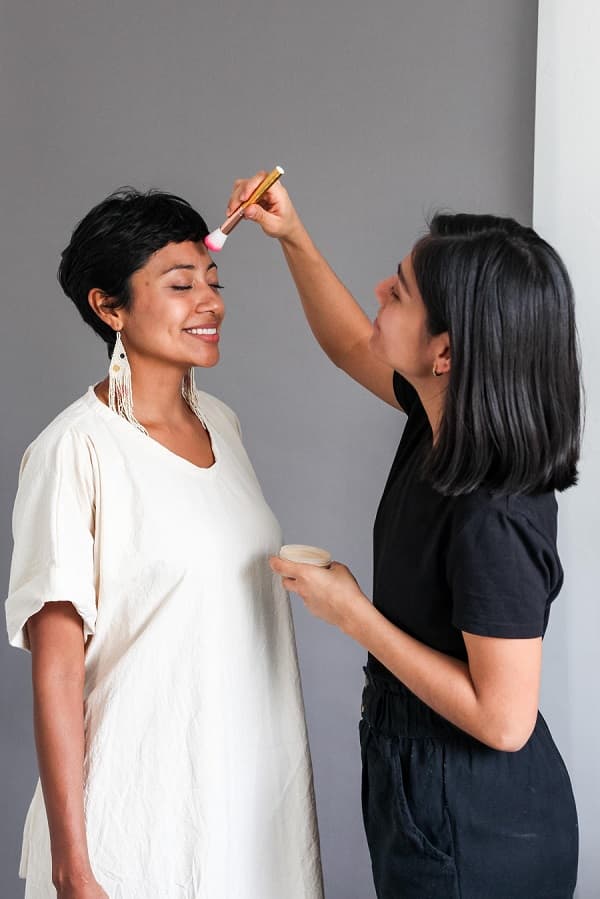 Photo: Pexels/Los Muertos Crew
16. You're invested in becoming better
Being a makeup artist and a professional one too, tbh, is a huge investment. First, It is typical for makeup artists to keep a large supply of top-notch cosmetics at their disposal. Additionally, if you didn't know, these cosmetics are pricey.
So, it's safe to say that the investment is substantial, ranging from enrolling in a cosmetics school to expand your skills and expertise to becoming certified to purchasing your makeup products and equipment, to continually improving. However, taking up all of the above steps stands you out as a professional in the field.
17. You can create a good balance with your blending technique
Have you ever been in awe of a makeup look whether in the movies or even on Instagram? Girl, that is the result of a makeup artist's careful attention to balance and concentration and you must understand that only a professional can pull off such an appealing and captivating look. A professional MUA will ensure a perfect blend of makeup products.
Even if you have the most ideal makeup tools, such as foundations, blushers, or the newest contour palette, your efforts will be in vain if you do not apply your makeup evenly. Creating a good facial balance in makeup includes some appropriacy in your eyeshadow placement, eyeliner angles, brow angles and shapes, blush placement, and lip liner application. If you're 'behind the scenes' as a makeup artist, it shows that you manage to have guiding eyes around your makeup, then, you must be a professional.
18. You trust your instincts
Trusting their intuition is one of the things that professionals in makeup artistry do effortlessly. Your instinct for applying cosmetics gets better with practice. But learning is a lifelong endeavor, especially in this industry where trends are a thing to constantly reckon with. So, always remember that being adaptable entails obtaining pertinent information from other knowledgeable makeup artists, in case you have any questions.
19. You have a make-up portfolio
Having a portfolio is the pinnacle of professionalism. You are a professional if you have a unique and special collection of pictures that represent your finest work. Your skills and personal flair are usually on full display in these pictures.
Makeup portfolios are a means to promote yourself to a prospective client and thankfully, social media has made this easy. So you may quickly construct a page and use it as your central repository for a variety of your works. I should be able to entrust my appearance to a qualified makeup artist. Therefore, you must establish a foundation upon which to build that trust.